You have /5 articles left.
Sign up for a free account or log in.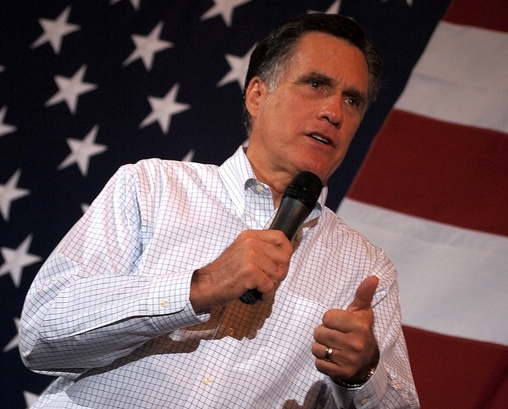 WASHINGTON -- The presumed Republican presidential nominee Mitt Romney pledged Wednesday that, if elected, he would reshape or do away with two major Obama administration higher education policy initiatives: the overhaul of the federal student loan program and tighter regulations on for-profit colleges.
In his education plan, the former Massachusetts governor also proposed consolidating some federal financial aid programs and changing eligibility rules for Pell Grants to ensure the program's financial future.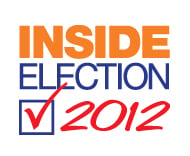 During the Republican primaries, Romney was all but silent on his proposals for higher education. The decision to release a detailed platform (accompanying a speech that focused on the candidate's plans for elementary and secondary education) more than five months before the general election underscores the surprisingly prominent role that college prices and student debt have played in the 2012 election so far. And while Romney blames Obama for abetting the price increases by increasing federal financial aid, on at least one point the two rivals struck the same note: "The federal government will no longer write a blank check to universities to reward their tuition increases," the platform said, echoing the president's putting colleges "on notice" over prices in the State of the Union in January.
In the platform, the Romney campaign paints a bleak picture of the higher education landscape. "America is fast becoming a society where education is unaffordable, a government loan is an entitlement, default is the norm, and loan forgiveness is the expectation," the platform reads. "America needs a new normal, where college is affordable and paying off debt is achievable." (Despite the doomsday tone, the platform actually understates a key statistic on student debt, claiming that "nearly half" of undergraduates borrow to pay for college, when in fact two-thirds do.)
Higher education lobbyists cautioned against reading too much into Romney's proposals, given that the general election campaign has barely begun. Still, the platform's release suggests that higher education issues will continue to play a role in the 2012 presidential race -- and that the question will not be whether the federal government should act to contain tuition, but how it will go about doing so.
Romney calls for simplifying federal financial aid, calling the current system, with two major grant programs (plus numerous others) and three varieties of student loans, "needlessly complex." While the platform does not specify what changes a Romney administration would make, simplification would probably mean ending the Supplemental Educational Opportunity Grant, a campus-based program that provides up to $4,000 for needy students. (Whether it would also eliminate the Perkins Loan, another campus-based program that the Obama administration hopes to expand as part of a plan to contain college prices,  is unclear.)
He also calls for a return to bank-based student lending, which was phased out beginning in 2010 as part of the health care overhaul. Under the previous system, banks made federally guaranteed loans to students and received a subsidy in return. The Education Department now makes the loans directly, redirecting some of the savings to Pell Grants and and some to deficit reduction. (Note: This paragraph has been updated to correct the year bank-based lending was phased out.)
Romney says the current system has led to confusion about students' borrowing obligations, and argues that a return to bank-based lending means students would "receive support that goes beyond a call from a collections agent to help keep them on track to repayment."
Criticism of the new direct lending system has been a mainstay for Congressional Republicans since the switch occurred in 2009. But few believe a return to bank-based lending is likely because of the increased cost of the subsidy for lenders.
"I have no idea how they would do that without dealing with significant budget costs," said Terry Hartle, senior vice president for government and public affairs at the American Council on Education. "Obviously, this has been a controversial issue around direct lending and bank-based lending for a long time."
Romney also calls for changes to "refocus Pell Grant dollars on the students that need them the most" -- presumably by tightening eligibility criteria, an approach Congress has adopted recently as a cost-cutting measure.
Earlier this year, Romney praised Full Sail University, a for-profit institution, for its efficiency. The platform continues that tone, saying the administration's aggressive regulation of the for-profit sector has distorted incentives for colleges to innovate. The platform also praises competency-based approaches to granting credentials, calling for models that allow students to learn at their own pace rather than requiring set amounts of classroom time to award a degree or credential.
Romney's praise for Full Sail is not the campaign's only tie to for-profit colleges. Two education of the candidate's education advisers have lobbied on behalf of the Apollo Group, the parent company of the University of Phoenix. One of those advisers, Bill Hansen, as deputy Education Secretary wrote a memo in 2002 that favored fines over stiffer penalties for violations of rules governing for-profits.
The platform strongly criticizes the Obama administration's "gainful employment" rule, which seeks to tie eligibility for federal financial aid for vocational programs, especially at for-profit colleges, to repayment rates on federal student loans and students' incomes after graduation. While Romney does not promise outright to repeal the rule, he says his Education Department would focus on collecting and disseminating data -- not on "complicated and unnecessary" regulations. (Nonprofit colleges would welcome the repeal of some of those regulations as well, particularly the federal definition of a credit hour and the state authorization rule, which many fear will limit online programs.)
"Romney will pursue genuine reforms that unleash the forces of innovation on our institutions of higher learning, pressing them to improve their education models and forcing them to compete against new entrants with entirely different models," the platform reads.
Critics of for-profit colleges argue that such an approach would lead to more fraud and abuse within the industry. "The point of the gainful employment rule is to reward schools that actually help students learn and build careers, and to penalize schools that don't do that," said David Halperin, the founder and former director of Campus Progress and an advocate for tighter regulations on for-profit colleges. While Romney's support for increased disclosure is a good sign, he said, it would not go far enough because students might have difficulty understanding the information.
On one area important to many colleges and universities, Romney proposed no changes: federal funding for basic research.
While he has supported budget-cutting plans that some argue will endanger that funding, he argued that the federal government should maintain its role in paying for scientific research. "The long-term federal investment in basic research within institutions of higher learning has been a crucial engine for innovation in our economy, and one that could not be replicated through other sources of funding," the platform argues. "A Romney Administration will maintain a strong commitment to research in the physical, biological, and social sciences and to ensure that the priorities for research funding are not hijacked by short-term political imperatives."