You have /5 articles left.
Sign up for a free account or log in.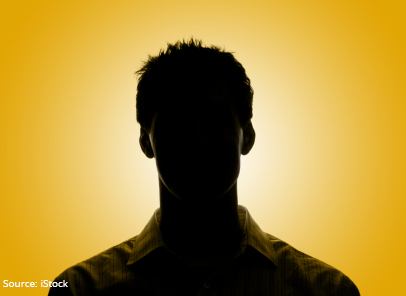 A new certificate program -- offered jointly by the National Labor College and the University of California at Los Angeles' Center for Labor Research and Education -- aims to make higher education more affordable to undocumented immigrants and raise awareness about the barriers they face to attaining that education.
The one-year program, called National Dream University, will begin in January 2013. Applications for the program opened Monday, said Kent Wong, director of UCLA's labor center. He said the program has received a lot of inquiries from prospective students as well as responses from faculty nationwide who want to support the program.
On its website, the program advertises itself as a way for undocumented immigrants to gain access to higher education while waiting for Congress to take action on the DREAM Act, a long-debated bill that would provide permanent residency for certain undocumented immigrants who meet a set of conditions.
Most states allow undocumented immigrants to attend college, but only 12 states allow them to pay in-state tuition, and only three states -- California, New Mexico and Texas -- allow them access to state financial aid, Wong said. And for many undocumented students, lack of aid and in-state tuition rates effectively blocks enrollment.
Georgia is one of the few states with a ban on undocumented immigrants attending some of its state institutions.
Wong said he hopes the program will enroll between 30 and 35 students for the January 2013 entering class, and he expects students who have been involved in mobilization and support for the DREAM Act will be the most eager to enroll in the program. The application deadline is October 5.
According to the website, applicants do not have to be undocumented, but they must have demonstrated commitment to the immigrant or labor rights movements. The program is open to students from all over the country.
Students will take two courses each in the spring, summer and fall semesters and earn an accredited labor studies certificate from the National Labor College. Five of the certificate's six courses will be taught by UCLA, and one will be taught by the NLC. The program will cost $2,490.
But Wong said he hopes the program will have raised enough money by January to subsidize students' tuition and fund program costs such as hiring a teaching team to assist faculty and maintaining the website.
The program will begin with an on-site seminar at the Maritime Institute of Training and Graduate Studies in Maryland and end with another seminar at UCLA. The seminars will be three or four days long, and students will have to pay only for transportation -- National Dream University will cover room and board, Wong said.
The rest of the program will be conducted online.
Daniel Katz, dean of labor studies and interim dean of professional studies at the NLC, said the college's school of professional studies operates only online courses, and its school of labor studies offers mostly online courses along with residency seminars like the ones bookending the National Dream University program.
The first residency section of the National Dream University program will be a living labor history seminar taken alongside the college's labor studies students, Katz said. "For some of them, undocumented workers in the labor movement is kind of an abstract idea, and this is where they really get to meet face-to-face."
A Regional Precedent
Katz said he and other National Dream University administrators have talked with administrators of Freedom University -- a similar but non-credit-granting program run by faculty members at the University of Georgia -- about efforts to open up higher education to undocumented immigrants.
Lorgia García-Peña, an assistant professor of Latino and Latina studies at UGA, said she and other three other faculty members founded Freedom University in response to the University System of Georgia Board of Regent's decision last fall to ban undocumented immigrants from attending five of the system's 19 universities.
Last year, Freedom University offered one course -- called American Civilization I -- which ran throughout the year. The program, which has 32 students, will offer four courses when its second year commences in two weeks. Freedom University is not accredited, so the courses do not count toward a degree or as transfer credit to another institution, García-Peña said.
The four courses offered this year are a general history of the Americas, an introduction to ethnic studies -- which García-Peña will teach -- an introduction to humanities and a Hispanic studies course.
Applicants must have graduated from high school in Georgia, because the program can't provide housing for out-of-state students, she said. They must also express desire to go to college and be "academically prepared" -- though the program doesn't require any standardized tests for admission.
Most of Freedom University's students are between 18 and 20 years old, and most are Latino, along with a few from the Middle East, Africa and Asia, she said.
Freedom University's courses are free to students, and it relies on donated classroom space and monetary donations -- mainly from out-of-state academics -- to purchase books and help with students' transportation costs, García-Peña said.
The courses, which meet weekly, are held in Athens, and students commute into Athens from throughout Northern Georgia via public transportation or shared rides, she said.
Wong said he hopes National Dream University will encourage faculty nationwide to start similar activities to what UGA faculty members have done with their Freedom University.
"I hope that this will encourage other faculty to get involved in ways to pressure their states and pressure the federal government to make changes so that these young people can receive the access to higher education which they need and which they deserve."