You have /5 articles left.
Sign up for a free account or log in.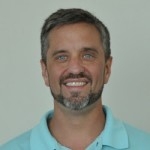 For two years, as a journalism professor in the United Arab Emirates, Matt Duffy struck a delicate balance.
After Duffy received his Ph.D. in public communication from Georgia State University, he and his wife moved to the United Arab Emirates, where he taught at the journalism school of Zayed University and tried to push some American journalism concepts -- like transparency and accountability -- without going too far in the authoritarian Middle Eastern country.
Zayed is an English-language university, with American accreditation, promising a free exchange of views and pursuing international accreditation for its journalism school. And for awhile, Duffy's approach there seemed to work. Duffy pushed the envelope further than some of his colleagues would have preferred, he said. He established a Society of Professional Journalists chapter at the communication school, then celebrated World Press Freedom Day, and wrote columns for Dubai's Gulf News that called for reform of the country's restrictions on the press. Without mentioning these activities, the college gave him a glowing evaluation.
See Related Article
At many American branch campuses
abroad, protests often aren't possible. What opportunities are there for political or social action? Read more.
Then, with a year left on his contract, he was abruptly fired over the summer, he said, and his visa revoked. He said Zayed University officials told him the order came from outside the institution.
As American universities expand outside countries that share the democratic values of the U.S., and foreign universities in those states seek American professors and accreditation, Duffy's story illustrates the perils an American scholar might face. He came to the U.A.E. in part out of a sense of adventure, but also because the region promised higher salaries than campuses in the U.S. And he said he was realistic about the limitations of free speech in Abu Dhabi.
"I didn't go there thinking I could do or say anything I wanted to," Duffy said Wednesday, shortly after returning to Atlanta. "Obviously I knew there were cultural constraints, and I was well aware of them."
The balance he struck -- and the boundaries he pushed -- are evident in the columns he wrote for Gulf News, an English-language newspaper published in Dubai. In the columns, Duffy tried to debunk conspiracy theories about the Sept. 11 attacks, saying that even some of his students believed the World Trade Center attacks were part of a U.S. government plot. He repeatedly called for greater press freedom and legal protections for journalists. One column, published in February, advocated for open, uncensored public dialogue in the Middle East, without mentioning the U.A.E. by name. ("Hopefully, the Middle East will continue to move toward more acceptance of public dialogue," that column concluded. "After all, today's public discussion could alleviate tomorrow's public unrest.")
He was troubled by a climate of self-censorship at the university, he said -- Duffy said some professors don't teach the Holocaust because of anti-Semitism in the Middle East -- and said he fears his departure will make that worse.
"I was definitely pushing the envelope in a way that historically had not been pushed," Duffy said. "I felt like I was reading the tea leaves correctly. To a certain extent, I was" -- since, he said, Zayed University administrators told him that the decision to fire him came from outside the university.
Duffy's last performance review, which he posted on his blog along with a post titled "I've been kicked out of the United Arab Emirates," was overwhelmingly positive. "While it has been a most demanding year, you have risen to its challenges!" wrote Marilyn Roberts, the dean of the college of communication, in an evaluation in late April. "Keep up the good work and innovative teaching techniques." She was equally enthusiastic about his research record: "Any university would be delighted to have you as a member of their faculty."
In an e-mail, Larry Wilson, Zayed University's provost, said that he could not discuss Duffy's situation because it was a personnel matter. He attached the university's statement on academic freedom, which calls for balancing "the need to create an environment characterized by the free flow of information and ideas, in which students can be exposed to a wide range of unfettered points of view" and "the need to be respectful of the principles of Islam and the values of the United Arab Emirates."
Since 2008, Zayed has been accredited by the Middle States Commission on Higher Education. The university recently completed its self-study for reaccreditation. While the Middle States commission wasn't aware of Duffy's situation, his theory -- that the government, not the university, was responsible for his firing -- would mean there is little action the accreditor would take, said Richard Pokrass, the accreditor's director for communications and public relations.
"If there's evidence that this was not the university's doing, but rather the government's doing, that probably would not impact their accreditation," Pokrass said. He said the accreditor explains to colleges that U.S. institutions have to be in compliance with federal law, and that international institutions need to follow laws in their countries, even if those go against American traditions.
The United Arab Emirates' embassy in Washington, D.C., declined to comment on Duffy's expulsion. He said he doesn't think he'll ever know what prompted the country to expel him, although he listed 18 possibilities on his blog.
"Certainly, to have people get fired by the security forces mysteriously with no explanation doesn't inculcate academic freedom," he said. "It doesn't make people feel secure that they teach whatever they want to."