Don't look now, but Inside Higher Ed's academic bracket is starting to seem like a pretty solid tool for predicting who reaches the end stage of the National Collegiate Athletic Association annual men's basketball tournament.
For the past two years, the winner of our Academic Performance Tournament – in which victories are determined based on each team's multiyear Academic Progress Rate, the NCAA's tool to measure classroom success – has gone on to make (though eventually lose) the championship game. And in 2009, the University of North Carolina at Chapel Hill actually emerged victorious in both tournaments.
As per usual, in the event of an APR tie, we turn to the NCAA's Graduation Success Rate, which measures the proportion of athletes who graduate within six years. This year promised to be another tight competition, with half a dozen tournament seeds scoring perfect-1000 APRs.
In fact, some of the margins were so close that we had to go to a second level of tiebreaker this year in a third-round game between Belmont University and the University of Notre Dame, both of which had perfect 100 percent Graduation Success Rates to go with their perfect APRs.
You'll have to view the bracket to see who won that matchup and the eighth annual Academic Performance Tournament over all. Apply it to a March Madness bracket at your own risk (and check back Tuesday for our women's bracket). This reporter, for one, will most definitely be taking it into account.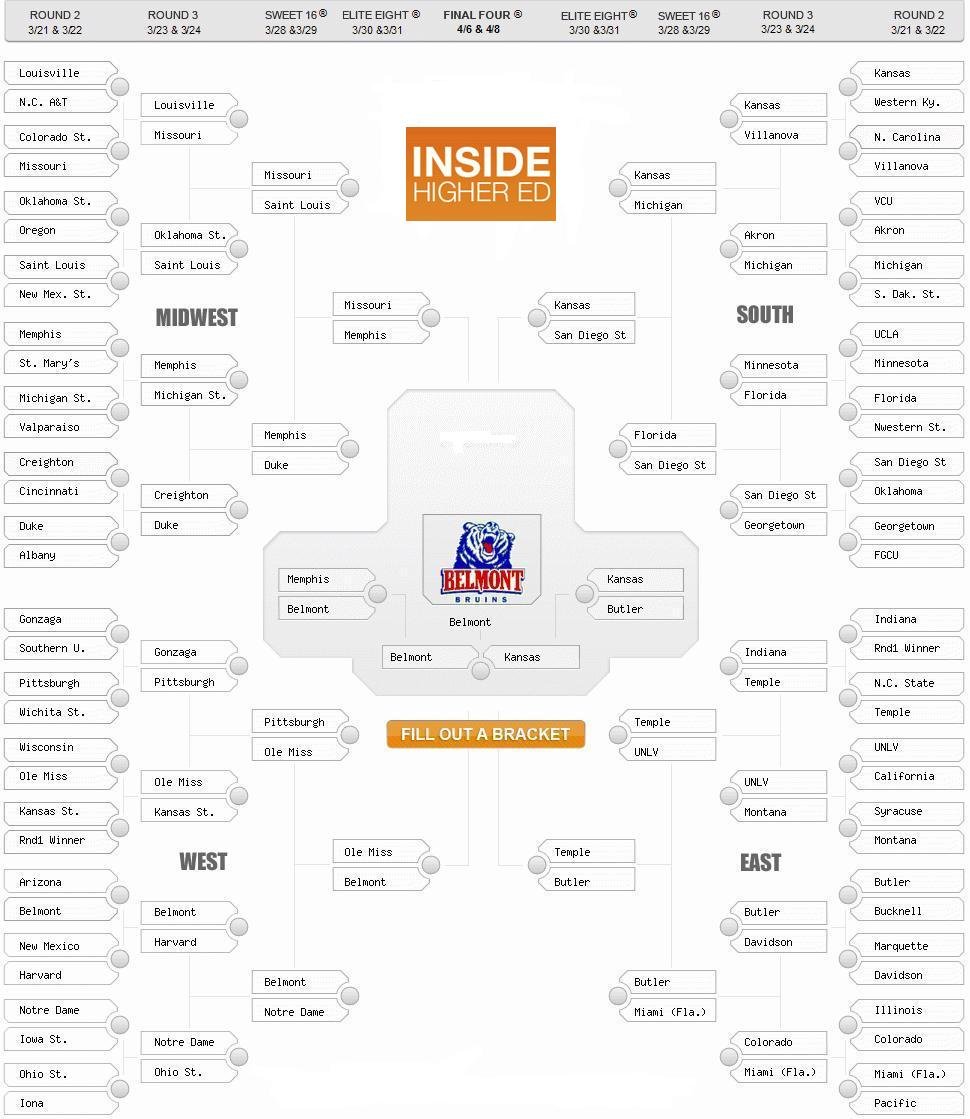 Topics
Related Jobs
Horry Georgetown Technical College (HGTC) is a comprehensive two-year community/technical college ideally situated on the beautiful South Carolina...
Founded in 1965, UC Irvine combines the strengths of a major research university with the bounty of an incomparable Southern California location...
Most:
Past:
Day
Week
Month
Year