You have /5 articles left.
Sign up for a free account or log in.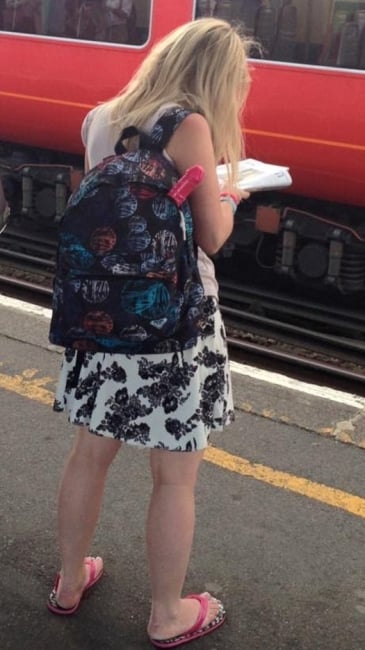 The organizers of Campus (Dildo) Carry want you to know they realize some will find their effort silly, but they say they are serious.
Under a new Texas law that takes effect next year for four-year public colleges and in 2017 for community colleges, people will be able to carry guns on campuses. The law was backed by pro-gun groups and conservative politicians, but opposed by many higher education administrators and faculty members. While critics of the law won the right for colleges to create rules that may regulate or limit guns in some parts of campuses, their arguments against guns on campus generally fell on deaf ears.
Could a dildo campaign change minds?
Organizers note that the rules of the University of Texas at Austin appear to bar anyone from carrying on campus any "visual image" that would be associated with obscenity. So the idea is to strap "gigantic swinging dildos to our backpacks in protest of campus carry," according to a description on the group's Facebook page.
"The State of Texas has decided that it is not at all obnoxious to allow deadly concealed weapons in classrooms, however it does have strict rules about free sexual expression, to protect your innocence. You would receive a citation for taking a dildo to class before you would get in trouble for taking a gun to class," adds the explanation. (This is based on a university regulation barring conduct that would violate state law on obscenity.)
Jessica Jin, who graduated from UT last year, said via email that idea came from her outrage over Friday's shootings at two universities. "I was sitting in traffic yesterday listening to a discussion on public radio about the morning's school shootings. I felt a lot of frustration at those who were still trying to explain away, or make excuses for, this repeated pattern of violence and said to myself, 'Man, these people are such dildos.' I couldn't believe that people could still sit there and defend their own personal gun ownership while watching families mourn the loss of their children."
She said she then did some research and discovered that "it is indeed against UT policy to wave dildos around campus," and that, after that, "I just couldn't help myself."
Since word of her campaign spread over the weekend, she has received many outraged email messages from people who support campus carry. But she's also setting off discussion. Many people are making jokes, of course. Comments on Twitter (where the hashtag for the campaign is #cocksnotglocks) have noted the phallic nature of guns and suggested that the idea of women using sex and sexual images to attack violence goes back to Aristophanes' Lysistrata.
Hundreds have signed up to carry dildos in the protest.
Although the protest is a long ways off, Jin said she believed that the attention is already making a difference and said she hoped it could make people think about ways to keep guns off campus.
The humor is part of why the campaign is working, she said.
"Why dildos, of all things?" Jin said. "Firstly, it is just plain funny. A campus bobbing with dildos is the stuff of every prankster's dreams. It's also self-aware. We're all a bunch of dildos for allowing this debate to go on for so long. Another thing: it spotlights the masturbatory nature of the power which people derive from gun ownership, and the self-aggrandizing 'I'm one of the good ones, I'll protect you' arguments we're so often expected to simply trust.
"Additionally, the dildo has proven itself to be interesting fodder for commentary on what our society does and does not consider 'obscene.' The narratives surrounding sexuality (or just dildos, in this case) and guns are more intertwined than one would expect …. They each have the power to masculate or emasculate at a moment's notice …. Dildos and guns are in it together for the long haul. What's the ideal outcome? I need this proliferation of dildos to offer people a visual representation of what it would be like if we all carried guns. It should look ridiculous to you. That is the point."
The website Concealed Carry has denounced the new campaign. "All jokes aside, self-defense isn't a laughing matter," says a new blog post. "I know of a few people who probably wish they were able to defend themselves recently. A dildo likely wouldn't have helped. Remember: bad guys with guns are the ones to worry about, not the law-abiding who choose to carry a firearm."