You have /5 articles left.
Sign up for a free account or log in.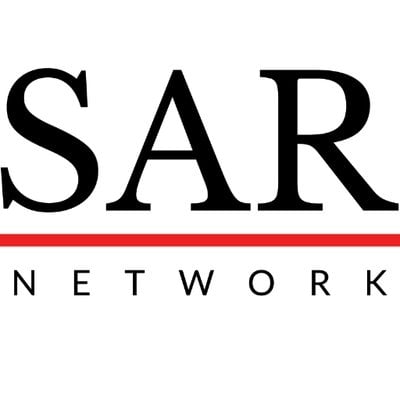 MONTREAL -- During the time attendees have been gathered for the biennial Scholars at Risk congress, news broke that a professor from Montreal's Concordia University has been imprisoned in Iran. A leader of a Pakistani law college was shot dead by unknown assailants on motorcycles. An Israeli sociology and anthropology professor was among those killed in an attack by Palestinian gunmen on a Tel Aviv restaurant and shopping complex.
The theme of the gathering was "Universities in a Dangerous World: Defending Higher Education Communities and Values" -- and, as Scholars at Risk's executive director, Robert Quinn, suggested in remarks on Wednesday, the dangers are only increasing. Scholars at Risk is an international network of higher education institutions, headquartered at New York University, which arranges for temporary academic positions for threatened academics, monitors academic freedom violations globally and campaigns on behalf of wrongfully persecuted scholars.
"We are, I'm pleased to say, helping more scholars together than we ever have before, but sadly the threats have also grown -- the threats to scholars, to students, to universities and to the values essential to making them great, values like academic freedom, institutional autonomy and social responsibility," Quinn said.
"Our theme recognizes the call to address both sides of this issue -- the physical security threats to individuals and institutions but also the wider threat to our institutional values and our personal values."
During the course of the congress, scholars and university leaders spoke about pressures facing higher education in Ecuador, Egypt, Hong Kong, Hungary, Rwanda, Syria, Thailand, Turkey and Zimbabwe, among other places. A panel of student activists on Thursday addressed the difficult climate for the student movement in Egypt, Thailand and Venezuela.
Scholars at Risk presented its Courage to Think Defender Award to Egyptian students and scholars who have been detained by the country's security forces. In giving the award, Scholars at Risk cited data from an Egyptian nongovernmental organization, Association for Free Thought and Expression, estimating that more than 2,000 students and scholars have been detained since July 2013.
A keynote speaker for the congress was Emad Shahin, a political scientist and visiting professor at Georgetown University who in 2015 was convicted of espionage and sentenced to death in absentia following a mass trial that also included former Egyptian President Mohamed Morsi as a defendant.
Shahin, the editor in chief of The Oxford Encyclopedia of Islam and Politics, is by necessity on leave from his professorship at the American University in Cairo. Before assuming that position, he was a professor at the University of Notre Dame and has also taught at Boston, George Washington and Harvard Universities. He has dismissed the charges against him as "baseless," as have many of his colleagues.
Lisa Anderson, the former AU Cairo president who recruited Shahin to the institution, described the likelihood that he was a spy as "vanishingly small."
Nathan J. Brown, a political science professor at George Washington University and Middle East studies expert, was quoted in The New York Times as saying that he "would sooner believe that Vice President Biden is a member of the Symbionese Liberation Army than I would give credence to the charges against Emad."
"The way I see my situation and my case, I'm one among hundreds of Egyptian academics and scholars that have been affected by a military coup, a military coup that took place in July 2013 and really worked very hard in order to repress any voice of dissent," said Shahin, who was very vocal in his opposition to the military takeover.
"What's happened for students and academic freedom in Egypt and to other faculty members and so on, it's a reflection of what's going on for society at large," Shahin said.
"Universities, students, are usually at the forefront of protests, of expression, of free inquiry. So they have been really hounded and thwarted by the regime for the past three years."
In a different talk, Anderson, the former AU Cairo president, discussed the way in which scholarly inquiry can be viewed by governments in the Middle East as alternately disobedient or treasonous.
"The governments that justify violations of academic freedom usually do so on the basis of the primacy of national security," she said, citing accusations against scholars of, for example, "serving foreign interests," spreading false information or, of course, espionage.
"The growing securitization of public policy around the world since the beginning of this century has made national security a plausible rationale for a variety of abuses of political and civil rights, obviously including academic freedom," Anderson said.
"Sometimes these are complicated questions -- after all, there are people who are militating for the downfall of the states of the Middle East, sowing dissent, advocating terrorism, encouraging treason, but these kinds of accusations are almost always a cover for something else. They are almost always an effort to quell dissent, quash opposition and stifle inquiry."
The plight of imprisoned scholars in Iran occupied a central place in the conference proceedings on Thursday. The daughter of Mohammad Hossein Rafiee, an Iranian chemist serving a six-year sentence on charges of "spreading propaganda against the regime" and "membership in an illegal group," spoke in the morning. Maryam Rafiee described the arrest of her father, a 72-year-old retired professor from the University of Tehran, as retaliation for his advocacy for a nuclear deal.
Also top of mind for many attendees at the Scholars at Risk Congress was the detention since Monday of Homa Hoodfar, an anthropologist at Concordia University, in Iran's Evin Prison. A colleague of Hoodfar's and an associate professor at McGill University, Vrinda Narain, spoke briefly at the congress on Hoodfar's behalf.
Hoodfar, who holds Canadian, Iranian and Irish citizenship, was initially arrested in March shortly before her planned departure from Iran. She was released on bail but was barred from traveling and has in the three months since been subjected to numerous interrogations. She was detained on Monday following one such interrogation. Her family and lawyer have not been allowed to see her and have not been permitted to provide her with a prescription medication she needs.
Hoodfar studies polices related to women in Muslim societies and was in Iran to interview women parliamentarians, her colleague Narain said in an interview. Narain said the charges against Hoodfar are not known, but her supporters surmise she's being held on amorphous charges of conspiring with foreign governments against the republic.
The Middle East Studies Association's Committee on Academic freedom wrote a letter on Hoodfar's behalf Thursday expressing concern about her arrest.
"Her academic work, on topics including development, public health, refugees, family law, reproductive rights and gendered electoral politics, has garnered a great deal of attention; with her accessible writing style, her publications have been widely circulated and translated into several languages, including Persian," the committee wrote. "The interest in her scholarship led to her being interviewed by Zanaan magazine while in Tehran, on the subject of parliamentary quotas for women. Unfortunately, the Iranian authorities are now using the accessibility of her work, coupled with her recent interview and her affiliation with [Women Living Under Muslim Laws] to link her scholarship, inappropriately, to seditious objectives."