You have /5 articles left.
Sign up for a free account or log in.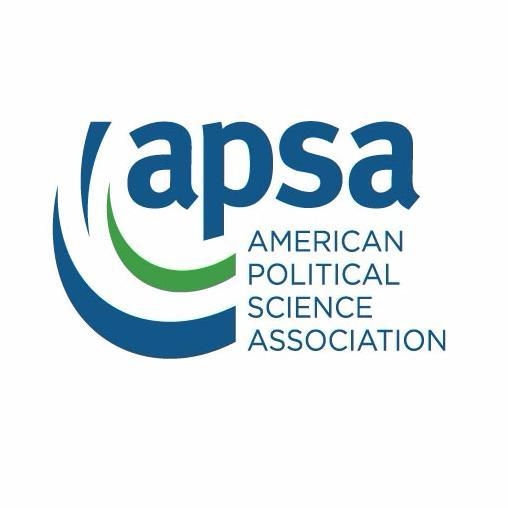 PHILADELPHIA -- Jennifer Woodward recalled that she was an undergraduate aspiring political scientist when the Supreme Court issued the ruling that effectively decided the 2000 presidential election. She stayed up late into the night reading about the decision. The next day, her professors (with one exception) ignored the news everyone was talking about and stuck with their planned lectures for the day. She wanted to hear their expertise and largely did not.
Today, as an assistant professor of political science and international relations at Middle Tennessee State University, Woodward wants to do better by her students. So while she makes sure she covers what her courses promise, she takes some time when big things in the world are happening to talk with students and to relate current events to her courses.
Woodward was a panelist at a discussion here Friday at the annual meeting of the American Political Science Association, discussing the challenges professors face helping their undergraduates make sense of the world. Both panelists and audience members said that political science classes have the potential to be places where students learn about issues that are dividing American society -- and where they can discuss these issues in a civil, informed way. Doing so requires being willing to go off the syllabus (and to still cover all the material on the syllabus). The professors here said that this was worth doing -- but not without challenges.
One of those challenges is that many political science students may be fulfilling general education requirements and may not be following current events with much knowledge. Jennifer Fredette, assistant professor of political science at Ohio University, said she had the idea of organizing the panel after engaging a class about the terrorist attack on the French satirical magazine Charlie Hebdo, just after that attack took place, only to have a student ask, "Who's Charlie?"
Patrick F. McKinlay, chair of political science at Morningside College, said that he and his colleagues need to remember that most students lack their background. His college is in northwest Iowa and most students come from homes within 75 miles of the college, don't speak a foreign language and may have limited experience interacting with people different from those they grew up with.
They are not, he said, "the people who are on The New York Times site all the time watching what's going on."
He deals with this by assigning groups of students countries or parts of the world to monitor while they are taking his courses. When the Charlie Hebdo attack took place, he had students assigned to be watching events in France already.
Heather Pool, an assistant professor of political science at Denison University, said she teaches political theory and teaches many classic philosophers. But she includes options in assignments where students can relate what they are reading of Plato or others to current events.
William Muck, chair of political science at North Central College, in Illinois, said that faculty members need to be open to deviating from the syllabus, something many fear doing (especially pretenure). "I think a lot of administrators think of the syllabus as a contract," and that makes faculty members nervous about devoting even part of a class session to discussing something in the news that may be relevant to understanding political science, but not that day's course plans, he said. "But I think our classrooms have to be a place for meaningful discussion -- and that we can't just leave these issues for social media or cable news."
And Then the Student Said …
Panelists said those who are open to these discussions need to be ready for what students may say -- some of which faculty members and fellow students may find ignorant and/or offensive.
Pool described a student saying that because no one in his family had ever owned slaves, he was not interested in a discussion about race and inequality. McKinlay described a discussion of the Middle East in which someone asked the question (others had heard it, too) "Why don't we just nuke them all?"
Several audience members and panelists said that they had noted a particular problem when international students said things that were factually inaccurate about their home regions, and yet were treated as experts by fellow students. Muck said, for example, that he had two students in a class from Egypt, who, in the middle of a discussion of Islam, shared views of Shia Muslims that were inaccurate, and he had to correct them in ways that didn't insult those students.
Fredette said that these comments from all kinds of students "come up in ways that we don't expect," and that it's important for professors to realize that it's quite likely these views have more support in class than the person who made them. "When a student says 'I'm scared of Muslims,'" making assumptions of all members of a faith, "you can hear a pin drop" as many students see the flaws in the statement, "but you may also see some students nodding."
She said she tries to make points about why a comment may offend, while also looking for ways to avoid excluding any students. For example, in questions related to Donald Trump, she has talked about authoritarian movements, and has made the point of noting that they have risen out of both the right and the left. She said that she wants her responses in these situations to avoid the stereotype of "the typical leftist professor."
Important for the Discipline
Panelists said that having these discussions with students, even if sometimes awkward, was important not only for their students but for the discipline.
Muck said that political science "is supposed to be a balance of empirical and normative questions" but the empirical "crowds out those normative questions, which our students crave."
Fredette said that her departmental duties include talking to new majors, and she also asks them why they are making this choice. The answer is always "I love politics," she said. "I have yet to have a student who says that they are excited by multivariate analysis."
Without reshaping the discipline, she said, welcoming these discussions is a way of recognizing student interests. "We should think about what brings them to the major," she said.