You have /5 articles left.
Sign up for a free account or log in.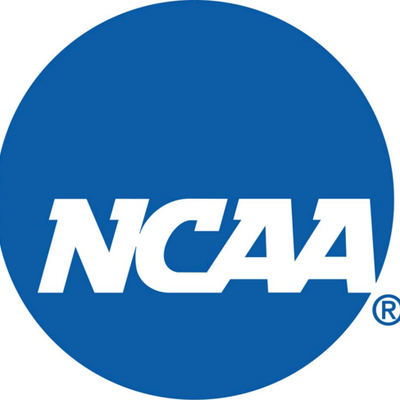 The National Collegiate Athletic Association announced Monday evening that it is moving seven championship events that had been scheduled to take place in North Carolina to other states. The NCAA cited North Carolina's antigay law, which bars all local laws that protect people from discrimination based on sexual orientation, and the ban on transgender people using state organizations' bathrooms that reflect their identities.
The NCAA has repeatedly expressed concern about the North Carolina law -- known as HB2 -- and the association's commitment to holding events in venues that are free from discrimination. The association was praised for its action by many advocating for the repeal of HB2.
But the move by the NCAA appeared to surprise state officials. The president of the University of North Carolina condemned the move. And the state's Republican Party spokeswoman issued a statement that stunned many. One of its lines: "I wish the NCAA was this concerned about the women who were raped at Baylor."
North Carolina's law, the NCAA said, is far worse than other state laws for people of diverse sexual orientations or gender identities. And the law makes it impossible for the NCAA to uphold its values and hold championships in the state, NCAA officials said.
"Fairness is about more than the opportunity to participate in college sports, or even compete for championships," said a statement from Mark Emmert, NCAA president. "We believe in providing a safe and respectful environment at our events and are committed to providing the best experience possible for college athletes, fans and everyone taking part in our championships."
Margaret Spellings, president of the UNC system, issued a statement Monday night criticizing the NCAA's decision. (Spellings has previously said that the system is not enforcing HB2 and remains committed to nondiscrimination.)
"We are surprised and disappointed by the NCAA's decision and regret the impact it will have on North Carolina's student-athletes, coaches, athletic staffs, fans and the North Carolina communities previously chosen to host these championship events," Spellings said. "As reflected in longstanding university policy, UNC campuses do not discriminate on the basis of sex, sexual orientation or gender identity, and we are fully committed to being open and welcoming to individuals of all backgrounds. We remain caught in the middle of a conflict between state law and federal guidance, and we welcome a speedy resolution of these issues by the court."
The statement that captured the most attention Monday night came from Kami Mueller, a spokeswoman for the North Carolina Republican Party. The statement was viewed by many as so extreme that Andrew Carter, the reporter for The Charlotte Observer who first obtained it, tweeted to confirm that it came from the appropriate email address. The Associated Press independently confirmed the authenticity of the statement.
The statement, in full:
"This is so absurd it's almost comical. I genuinely look forward to the NCAA merging all men's and women's teams together as singular, unified, unisex teams. Under the NCAA's logic, colleges should make cheerleaders and football players share bathrooms, showers and hotel rooms. This decision is an assault to female athletes across the nation. If you are unwilling to have women's bathrooms and locker rooms, how do you have a women's team? I wish the NCAA was this concerned about the women who were raped at Baylor. Perhaps the NCAA should stop with their political peacocking -- and instead focus their energies on making sure our nation's collegiate athletes are safe, both on and off the field."
The events being moved, and their current scheduled locations, follow. The NCAA has not yet announced new locations.
2016 Division I women's soccer championship, College Cup (Cary), Dec. 2 and 4.
2016 Division III men's and women's soccer championships (Greensboro), Dec. 2 and 3.
2017 Division I men's basketball championship, first/second rounds (Greensboro), March 17 and 19.
2017 Division I women's golf championships, regional (Greenville), May 8-10.
2017 Division III men's and women's tennis championships (Cary), May 22-27.
2017 Division I women's lacrosse championship (Cary), May 26 and 28.
2017 Division II baseball championship (Cary), May 27-June 3.