You have /5 articles left.
Sign up for a free account or log in.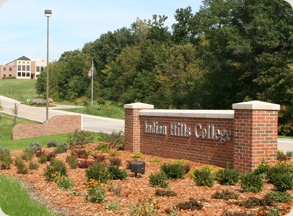 Community colleges are seeing a steady decline in adult students enrolling at their campuses. As the national economy continues to improve, two-year institutions are finding their adult working and returning student populations dwindling.
But many of them are turning to a popular source in an effort to boost those overall enrollment numbers or, at the least, keep them stable -- high school students.
The growth of dual-enrollment programs at community colleges across the country has given these institutions an additional source of students -- and sometimes tuition dollars. Some experts worry whether these programs, especially as they become more popular among policy makers, are sustainable, however.
"It's both a concern and an opportunity, but the concern varies by state," said Davis Jenkins, senior research associate at the Community College Research Center at Teachers College of Columbia University. "Colleges are making up for the declines in adult enrollment with dual-enrollment high school students."
Jenkins said the concern is related to both the quality of the programs and whether they prepare and educate students at the same level as comparable college courses, and whether the programs are financially sustainable for their institutions.
State policies vary on whether colleges are getting tuition for dually enrolled students, and the amount of state subsidy may vary as well. Many colleges with dual-enrollment programs are already discounting their courses.
And those discounts are going to a significant population of young people now filling community college campuses. For instance, in Texas, high school students enrolled in dual-credit courses account for at least 25 percent of the total enrollment in 17 of the state's 50 community college districts.
At Iowa's Indian Hills Community College, enrollment of high school students has been increasing for the past 10 years.
This past fall, 1,733 high school students were taking dual-credit courses through the college, while overall fall enrollment was 4,366, said Matt Thompson, vice president of academic affairs for the college. Back in 2009, however, there were 1,245 high school students enrolled and overall enrollment was 5,137. Thompson added that in 2009 the unemployment rate in the state was also 6.6 percent, compared to about 3 percent today.
Even with more adults employed and not enrolled at the college, and with more high school students attending, Thompson said the college isn't relying on the high school student population.
"We built the infrastructure, and we have the academies and the instructors," he said. "We're really trying to have conversations about what future employment opportunities are about and having just a high school diploma won't cut it anymore. They really need to have a credential, a certificate, diploma or two-year degree, and if you can do that in high school, it'll lead you in the right direction."
Nationwide, college enrollments have been on the decline. The National Student Clearinghouse Research Center recently found enrollment at community colleges fell 2.5 percent from the spring semester of 2016 to spring 2017, to 5,399,145 -- slightly less than the 3.3 percent decline from 2015 to 2016. That decrease is due to the over-24 population of students, of which 244,000 fewer enrolled this year.
Many colleges may be quick to point out the cyclical economic trend that tends to affect two-year institutions, in which as the economy improves and more adults find employment, there is less need for them to enroll at community colleges.
But Jenkins points to long-term trends that show the adult population, except during the Great Recession, has been rejecting community colleges.
"Community colleges have experienced an astounding drop in the number of students 25 or older," he said. "There was a spike after the Great Recession. A one-time big spike, but the drop has been more dramatic than one would expect in an improving economy."
As of 2015, there were fewer adults over the age of 25 at two-year institutions than there were in 1995, when adult students outnumbered traditional-age students, Jenkins said citing National Center for Education Statistics data.
"The long-term trend is an increase in traditional-age students, a decrease in adult age and dramatic increases in dual-enrolled students," he said.
Accreditor's Policy Hits Enrollment
Some college administrators, however, point out that the goal of dual enrollment is not to boost institutions' enrollment numbers, but to create a college-going culture and help jump-start students' collegiate careers.
"While we do see a decline in enrollment at community colleges and four-year colleges, for that matter, concurrent and dual enrollment is about helping students get a jump start on their college education and not about boosting our numbers," said Rakhshi Hamid, director of high school programs at Laramie County Community College in Wyoming.
There's one additional factor complicating the picture for dual-credit programs, especially those that fall within the Higher Learning Commission's accrediting jurisdiction. Two years ago the nation's largest accreditor clarified its policy on teaching credentials, so now all instructional college faculty -- including those high school teachers in dual-credit courses -- must have a master's degree in the specialty they're teaching, or they need at least 18 graduate-level credit hours in that specialty.
The policy hit thousands of dual-credit high school teachers hard, as many of them may have a master's degree in education, but not in the college-level subject they're teaching. HLC did agree that starting Sept. 1 it will offer five-year compliance extensions to those colleges that have already applied for one. But the policy effects have already been felt across some colleges and high schools, which have subsequently seen a decrease in dual-credit enrollment.
So while the adult population has been decreasing on the Laramie campus, the dual-credit population has been stagnant for the past two years because of the HLC guidelines. Hamid said the college's high school population has remained steady at about 1,000 enrolled students. Meanwhile, overall enrollment on the Wyoming campus was approximately 6,500 students last year, compared to about 8,000 in 2009.
"We have some teachers who have been teaching math for 20 years with their master's in education," Hamid said, adding that many of them are so close to retirement it isn't cost-effective or to their benefit to meet the HLC guidelines. "The guidelines hit us pretty hard."
National Park College in Hot Springs, Ark., saw the same effect from the HLC requirement.
"A lot of high schools can't afford to credential faculty or they won't spend the money to do it," said Jeff Weaver, vice president for external affairs at the college, adding that the population of high school students declined with the policy.
The college has about 600 high school students enrolled in dual-credit courses, while the overall population of students taking credited courses is about 4,000.
Weaver points out that because of the effects of the HLC policy change, colleges like National Park don't see any benefit from dual-credit students on enrollment numbers. They also don't use dual-credit programs as a recruitment tool for future enrollment.
"We'd love to see them, but we don't," he said, adding that they're going to universities or leaving the region. "So we're really using it as a service to an economically challenged part of the state and an economic development tool that will hopefully pay off in the long run."
Even if that payoff may not arrive for years, Weaver said they're optimistic they're creating a generational college-going cycle.
Discounting Tuition
In one way, dual-credit students could be viewed as a sustainable population, because high school students are not going away anytime soon, but the larger question is whether or not it can be sustained with reduced tuition.
"You walk into a high school or go to into a rural school of 200 students and you capture that 200 instead of having to make 200 individual contacts in the community," said Adam Lowe, executive director of the National Alliance of Concurrent Enrollment Partnerships. "But can you sustain it on a reduced tuition? Maybe not if you're bringing them on campus, but if you're going to the high school and using a high school teacher, then the overhead is reduced. If you want to scale up, then running from the high school is sustainable."
Funding models vary, not only by state but often by college and school district. Some states, like Georgia, cover the tuition for dual-credit courses at a negotiated rate, Lowe said, while others like Florida and Ohio require the school districts to pay the colleges.
"Colleges are essentially offering dual-enrollment courses at a discount, so it would be in their interest to capture those students after high school and have them get an associate degree," Jenkins said. "On one hand they're performing a service and not getting credit, but on the other hand, there's this myth that most of these students go to four-year institutions, and that's not true. They may eventually, but those who were formerly dual enrolled go to the community college."
But places like National Park don't immediately see a return on their investment in dual-credit students, and there isn't a guarantee they will. School districts with high school students who take classes on National Park's campus pay $62 per credit hour, while those who take dual credit in the high school are charged $12 per credit hour. National Park college students pay $88 per credit hour.
"At our price point, right now we're trying to break even, and we see this as a way to get high school students acclimated or at least exposed to college life so they'll go to college somewhere," Weaver said. "We'd love for them to come to National Park, but that's not a requirement."
Policy makers are showing an increasing interest in these programs. U.S. Representative Virginia Foxx, a North Carolina Republican who leads the House education committee, has expressed support for dual-credit programs, most recently in March, for their role in career training.
Jenkins said this can only make financial issues worse for some colleges, especially if they're in states that are cutting higher education dollars.
"Policy makers are in favor of dual enrollment because of the cost savings for families, but colleges don't get full tuition revenue from them," he said, adding that state funding cuts have forced many community colleges to rely on tuition. "You're forcing them to take these students they lose revenue on. We don't want to see states pushing it without providing these colleges with a way that's sustainable financially, and if they do it strategically, it can improve access and success for students."