You have /5 articles left.
Sign up for a free account or log in.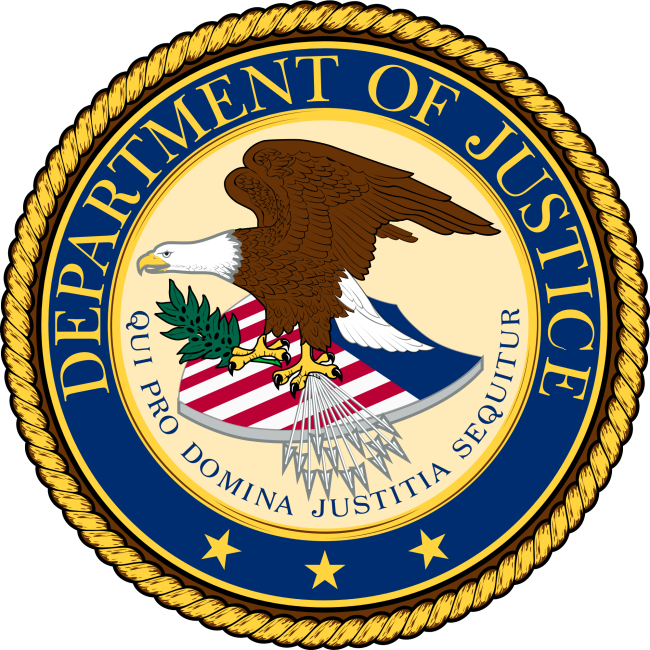 A bombshell report in The New York Times Tuesday night revealed that the U.S. Justice Department plans to investigate and sue colleges over their affirmative action policies in admissions.
The Times cited an internal announcement to the Justice Department's civil rights division that seeks lawyers for a project on "investigations and possible litigation related to intentional race-based discrimination in college and university admissions."
For supporters of affirmative action in college admissions, the news was a shock. Just over a year ago, the U.S. Supreme Court upheld the admissions policies of the University of Texas at Austin, which include consideration of race and ethnicity. Many college leaders feared, prior to the decision coming down, that affirmative action was endangered. But the decision -- just three years after another Supreme Court decision upholding affirmative action -- assured many that colleges could continue to consider race in admissions.
Critics of affirmative action have never abandoned their hope that the Supreme Court might some day revisit the issue, and a new lawsuit was filed against UT just weeks ago. But the backing of the U.S. Justice Department could give that movement new strength.
Roger Clegg, president of the Center for Equal Opportunity, which opposes affirmative action, told the Times he welcomed the new campaign by the Justice Department. "The civil rights laws were deliberately written to protect everyone from discrimination, and it is frequently the case that not only are whites discriminated against now, but frequently Asian-Americans are as well," he said.
Advocates for diversity in higher education told Inside Higher Ed via email that they were concerned by the Justice Department's apparent new campaign.
Dan Losen, a lawyer who is director of the Center for Civil Rights Remedies at the University of California, Los Angeles, said that he found the Justice Department's action deeply distressing.
"This is another example of how the administration is dismantling the Department of Justice, turning core constitutional protections upside down and the concept of remedying discrimination on its head," he said. "What do you expect from a president that makes openly bigoted remarks about Mexican-American judges, has boasted about assaulting women, has a history of engaging in racially discriminatory housing practices and is fighting to ban entrants to our country based on their religious background? Make no mistake, the Trump administration's positions are consistent with his bigoted statements and historical track record. Further, he hired Jeff Sessions to run the DOJ despite Sessions's own horrible track record on civil rights, and over the objections of every known civil rights group and nearly half the Senate."
Indeed, when the American Association for Access, Equity and Diversity urged the U.S. Senate to oppose the nomination of Sessions as attorney general, it cited -- among other things -- a comment he made in 1997 about affirmative action. At the time, he said of affirmative action, "I think it has, in fact, been a cause of irritation and perhaps has delayed the kind of movement to racial harmony we ought to be going forward [with] today. I think it makes people unhappy if they lost a contract or a right to go to a school or a privilege to attend a university simply because of their race."
The diversity group's letter said Sessions's view distorts affirmative action in implying that colleges are accepting or rejecting candidates based on race alone. Shirley Wilcher, executive director of the association, said that she saw Tuesday's announcement as "tragic," adding that "it is our hope that this turnabout will not have a chilling effect on collegiate programs that have been supported by the Supreme Court."
Michael A. Olivas, director of the Institute for Higher Education Law and Governance at the University of Houston, said, "Mr. Trump's record in higher education is hardly exemplary, and his unfortunate rhetoric on racial relations has convinced many whites that they have been disadvantaged by people of color -- despite all the evidence to the contrary." As for the law, he said that the Supreme Court "has ruled that modest uses of affirmative action are allowable, and that is the law of the land."
Art Coleman, managing partner of Education Counsel and the author of numerous briefs defending affirmative action in higher education, said the Justice Department shift "has the potential to be very significant." But he also noted via email that "we have strong, affirming (including recent) U.S. Supreme Court cases that embrace higher education's diversity goals and limited race-conscious measures designed to help advance those goals. So, this is counter to recent court trends."
Nancy Cantor, chancellor of Rutgers University at Newark and co-editor of Our Compelling Interests: The Value of Diversity for Democracy and a Prosperous Society (Princeton University Press), said, "We need to keep our focus on cultivating the diverse talent in our country -- we can't be a prosperous democracy and leave the growing talent pool on the sidelines. Let's not get distracted from our social responsibility by efforts to pit groups -- we all need opportunity and we all depend on each other's talent."
And Stella M. Flores, an associate professor of higher education at New York University who has written extensively about inequality in American education, said that the Justice Department should be looking elsewhere.
"We know two key findings from educational research over the last 10 years in regard to this issue: 1) an overreliance on test scores as the key predictor of college success is a tenuous and often ineffective strategy; and 2) there are positive educational benefits of diversity to all students that extend beyond the classroom," she said. "As the nation continues to diversify at unprecedented levels and becomes more globally connected and interdependent, keeping the principle of the positive educational benefits of a diverse student body/college campus is one of the most certain strategies for ensuring the nation stays at the top of their social and economic prosperity levels. It would be more helpful to put more civil rights emphasis in examining issues of inequality in the nation's K-12 public system, which have long-term effects on college success outcomes. This would increase the opportunity levels of all students -- from the poorest of white students in addition to other underrepresented minority students."
Gary Orfield, co-director of the Civil Rights Project at UCLA, said that the Supreme Court decision last year provided "a strong reaffirmative of carefully limited consideration of race as one among a number of factors in admitting students to selective colleges seeking the realize the extensively proven benefits of diversity."
But he also noted that the Supreme Court in a series of decisions has affirmed that right when colleges document that they have considered a range of ways to promote diversity and have evidence that some consideration of race in admissions is needed for that goal.
Said Orfield, "Colleges need to document and carefully justify their programs, and the University of Texas and the University of Michigan did so successfully. For the moment this is basically a politically motivated effort to throw sand in the gears and frighten colleges to end something the huge majority of selective universities believe to be a basic educational need."