You have /5 articles left.
Sign up for a free account or log in.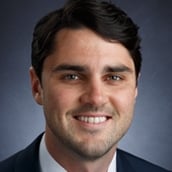 Liberty University denied wrongdoing Friday after an article raised questions about a home sale it made to Jerry Falwell III in 2015 that was not itemized on its federal tax forms and about a property Falwell owns in Miami Beach.
The article, which Politico published under the headline "My Weekend at the Falwells' South Beach Flophouse," starts with a description of the Miami Hostel, described as "Falwell's gay-friendly flophouse with an on-site liquor store." That description is sure to rankle some at Liberty University, the large Christian university with strict rules for students about sex and alcohol. But the article could have more immediate ramifications because it goes on to describe a 2015 home sale that may not have been properly reported to the IRS.
In a statement Friday afternoon, Liberty spokesman Len Stevens contended that the home sale was fair, open and properly disclosed on the public record and that Falwell is pursuing commercial real estate ventures like any entrepreneur.
"It's disappointing that the basic purchases of a home and a building in Miami, which fulfilled all standard legal requirements by buyers and the seller, would be inaccurately misrepresented as being inappropriate," the statement said.
Jerry Falwell III, known as Trey, is Liberty's vice president of university operations. He is also the son of Jerry Falwell Jr., Liberty's president, and he is the grandson of Liberty's founder, the late Jerry Falwell Sr.
Trey Falwell had been renting a home in Rustburg, Va. from the university for $600 a month before buying it in May of 2015 for $225,000, Politico reported. The price was reportedly its assessed fair-market value.
Online property records for Campbell County, Va., confirm that Liberty University sold the property to Trey Falwell and his wife at the end of May of that year. But they list the sale price as slightly different, at $222,500. County records show the house as a 1,428-square-foot structure with both an open and enclosed porch that was built in 1940. It sits on 21.44 acres and is described as being in below normal condition for its age. The property was mostly recently assessed at a total value of $161,900 at the beginning of 2016.
Regardless of its exact price, the 2015 sale would appear to trigger IRS reporting requirements for nonprofit organizations like Liberty University. The IRS Form 990, which most nonprofit organizations must file annually, requires organizations to report business transactions with an "interested person" exceeding $100,000 during the tax year. As son of Liberty's executive officer and someone who holds an administrative position, Trey Falwell would qualify as an interested person.
But the sale was not broken out and highlighted on the university's 990. A senior Liberty official who wanted to remain anonymous told Politico that the university does not consider a single home sale under such circumstances to be a business transaction. The sale was considered a "one-time personal transaction," but the official did not define that term other than to say it was dependent on many things.
Politico went on to quote tax experts who were critical of that classification, including nonprofit tax law expert Eve Borenstein, who said "it's bullshit." If Liberty had the power to decide whether the transaction should be disclosed, it would render moot the point of the reporting requirement, she said.
"The whole reason for the disclosure is so that people have the opportunity to say, 'Falwell sold something to his kid -- did he do it right?'" she told Politico.
A Liberty official told the publication that Trey Falwell bought a house on "the outer fringes" of 7,500 acres of land the university owns. Liberty still owns the land on three of the four sides of the property, however. The property, at 3200 Sunnymeade Road, is a roughly 4.4-mile drive away from the university's campus.
The official also told Politico that the university's board decided the property was of no use to the institution. Jerry Falwell excused himself from the room before the board's executive committee voted on the matter.
A tax expert interviewed by Inside Higher Ed agreed with the assessment of those quoted in the Politico article. Board members have a fiduciary duty to act in the interest of their university, said Elaine Waterhouse Wilson, a professor of law at West Virginia University and a contributing editor for the Nonprofit Law Prof Blog. Saying that a transaction does not have to be reported because it is personal opens the door to the suggestion that leaders were not acting in the primary interest of the institution.
"They're kind of shooting themselves in the foot," she said. "The reality is, if they had fair-market value quotes, as they say in the article, there is nothing wrong with the transaction. So why are you going around saying, 'It's personal, we do not have to report it?'"
It is possible that Liberty simply overlooked the transaction, Wilson said. Such mistakes happen regularly at large organizations. But if that's the case, the initial explanation is still puzzling.
"It's not like they would have been the first organization to say, "Oops, we left it off, let's file an amended return,'" Wilson said.
Universities make trade-offs in exchange for their tax-exempt status. One of those trade-offs is public reporting on the 990. The idea is that the public has an interest in an organization whose purpose is the public good instead of making money.
Liberty maintained Friday that it properly reported the home sale on its 990 for 2014 in a different section than the one requiring reporting regarding interested parties. The university says it reported the sale in its aggregate statement of revenues, meaning it was an asset sale not broken out individually.
Politico found the sale as part of an investigation into a tip that Trey Falwell owned "an LGBT-friendly hostel." Reporter Brandon Ambrosino, a Liberty alumnus who in 2013 detailed his experience being gay at Liberty, determined a limited liability corporation had purchased the hostel in February of 2013 for $4.65 million. He traced the LLC's article of incorporation to the house in Virginia that Trey Falwell would eventually buy in 2015 and determined that Falwell was listed as sole manager of the company.
A source told Ambrosino that Jerry Falwell gave his son money for the property purchase but that Jerry Falwell has no business dealings involving the property. Ambrosino tracked down a May 21 Facebook post that shows Jerry Falwell and his wife dining at a restaurant with Trey Falwell's business partner in the LLC.
Ambrosino stayed at the hostel, and wrote some colorful anecdotes about finding an advertisement there for an adult cabaret boasting of "full nudity." He contrasted the property, with its liquor store, to liberty's restrictions on alcohol, tobacco, co-ed sleeping arrangements and "homosexual conduct."
Liberty addressed the Miami property with a strong statement Friday:
"The fact is that Trey and his business partner, Giancarlo Granda, identified a distressed property in Miami Beach, which they purchased with bank financing at a very opportune time in a location that has seen significant new developments as a result of extensive infrastructure upgrades and investments by the City of Miami Beach including a new hospital across the street," it said. "The property was recently independently appraised by the bank that financed the property, and the value has increased by almost 40 percent in just 4-1/2 years.
"One of the pre-existing tenants in the property is one of the highest rated restaurants in Miami Beach and the youth hostel has always been highly rated as well," it continued. "Of course, the whole point of a youth hostel is to provide a place for young people to stay for around $25 per night. The hostel has actually never sold alcohol -- the only 'bar' in the hostel that is really a counter for eating.
"Another pre-existing tenant with a long-term lease happens to be a liquor store," the statement continued. "Liberty University's endowment owns several shopping centers and the board has never had a policy that prohibits the leasing of space to tenants who sell alcohol. Those shopping centers do have a Japanese Restaurant with a bar and two grocery stores that sell beer and wine."
The Politico article also said that Liberty's history suggest its board serves "largely at the whims of Jerry Falwell." To support the statement, it said Liberty alumnus and longtime board member Mark DeMoss was pushed off of Liberty's board after he disagreed with Falwell endorsing Trump.
Liberty rejected that account.
"The implication that Mark DeMoss was pushed off the Liberty University Board of Trustees is another falsehood in the article," Stevens, the university spokesman, said in a statement. "The board voted unanimously to allow Mark to stay even after he went to The Washington Post and criticized President Falwell for his personal support of candidate Trump and violated his fiduciary duties as a board member by publicly stating his concerns about LU's future due to the connection to the now-president. And in fact -- Mark DeMoss was the chairman of the Executive Committee that approved the sale of the farm house property to President Falwell's son Trey."