You have /5 articles left.
Sign up for a free account or log in.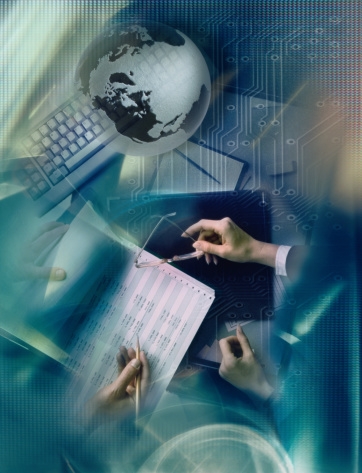 Conventional wisdom holds that higher education deserves a hearty share of blame for this country's supposed skills gap, by failing to adequately prepare students for the work force.
But a new study from the World Economic Forum gives the United States top marks for the development of human capital, a ranking due in part to the nation's high college enrollment and degree attainment rates.
The forum is a nonprofit foundation based in Switzerland that's best known for its annual, invite-only event in Davos, which brings together CEOs from member companies, politicians, academics and journalists. It has released an annual human capital report and index in recent years, which often includes tweaked methodology in an effort to deepen the analysis and make it more relevant with each iteration.
Released today, the latest version of the report seeks to give a broad view of countries' current and expected human capital, meaning the "knowledge and skills people possess to enable them to create value in the global economic system."
The index rates 130 countries on how well they've optimized human capital for the benefit of economies and individuals. It's based on four underlying measures:
Capacity, which is largely determined by previous investment in formal education
Deployment, the application and accumulation of skills through work
Development, the formal education of the next-generation work force and continued development of existing workers' skills
Know-how, the breadth and depth of specialized skills used at work
The analysis breaks out results by age group and has a focus on lifelong learning, a trendy concept in higher education and work-force development.
"A fundamental tenet of the report is that accumulation of skills does not end at a formal education," the forum said in a written statement, "and the continuous application and accumulation of skills through work is part of human capital development. All too often economies already possess the required talent but fail to deploy it."
The U.S. ranked fourth on the list, trailing only the much smaller European economies of Norway, Finland and Switzerland. Rounding out the top 10 -- a group of all high-income nations -- were Denmark, Germany, New Zealand, Sweden, Slovenia and Australia.
"The leaders of the index are generally economies with a longstanding commitment to their people's educational attainment and that have deployed a broad share of their work force in skill-intensive occupations across a broad range of sectors," the report found.
Skepticism About Ranking
Several experts called the report an interesting and potentially useful guide for devising policies on education and work-force development. However, they were skeptical about the value of the overall ranking.
For example, Harry Holzer, a professor of public policy at Georgetown University and the former chief economist for the U.S. Department of Labor, said economists generally frown on rankings based on too many metrics -- this one included about 25.
"The results could vary a lot with exactly what weight you put on those," he said.
In addition, Holzer said he was dubious about the U.S.'s high ranking, citing its slide in some global education and work-force comparisons, including the country's relatively stagnant degree-attainment rates (which also feature deep gaps across racial and ethnic lines).
"If we're so high on skills, why is our inequality so bad?" Holzer said.
The U.S. did well in most of the report's measures, with the exception of lagging labor-force participation for core working-age groups. The nation was particularly strong in the development category, coming in at fourth place.
That ranking was based on the high college enrollment numbers for Americans under the age of 25 (86 percent) as well as the skill diversity of college graduates (eighth among all rated countries) and for the quality of the U.S. higher education system (ranked 20th).
The skill-diversity metric in the report draws from data about fields of study from the United Nations Educational, Scientific and Cultural Organization (UNESCO). The ranking of the quality of education systems comes from a World Economic Forum survey of executives.
The U.S. does well with its capacity rating, too, due in part to its high degree-attainment rate. It joins Japan and Russia as the most populous economies where more than a quarter of working-age people hold degrees, according to the report. In Japan, roughly 50 percent of adults hold a college degree, while the rate is 31 percent in the U.S. In contrast, that figure is 10 percent in China and 8 percent in India.
In the know-how category, the U.S. did well in the percentage of prime-career workers who are employed in high-skilled jobs (42 percent, for a ranking of 21st) and for its economic complexity (ranked 14th) and the availability of skilled workers (fifth).
The relatively small amount of bad news for the U.S. included a large low-skilled sector, which the report said indicates a degree of uneven distribution and polarization of human capital, and lackluster labor-force participation rates for core working-age groups (81 percent for 25- to 54-year-olds, which ranked 82nd).
However, the report concludes that the education and work-force systems in the U.S. and Canada generally "enable older workers who choose to remain active to do so."
Questioning the Skills Gap
The existence of a substantial skills gap in this country remains an open question.
Some research has found little evidence to back up a broad range of complaints from employers about a shortage of skilled workers, even concluding that the overeducation of American workers is a growing problem. That view has become popular as Republican-dominated federal and state governments back more noncollege job training options.
Likewise, some experts have pushed back on the idea that too few workers in the U.S. have the technical skills (particularly in math, engineering and computer science) to compete in an increasingly digital economy. They cite surveys showing that employers in high-tech fields cite inadequate soft skills -- like reading and writing -- as the biggest weaknesses among job seekers.
The World Economic Forum report tries to explore these questions through a new partnership with LinkedIn, an employment-focused social networking service, which tracks degree specialization across generations of workers, industries and economies.
LinkedIn found an overall global shift away from the traditional liberal arts and social sciences, with an increase in degree production in computer science, marketing and finance.
"We are moving forward to teaching more specialist career skills," said Guy Berger, LinkedIn's chief economist, who led the company's work on the report. "We have an education system that is trying to solve immediate perceived problems."
That could be a concern, however, as economies continue to shift rapidly. Berger said he worries about workers who are so specialized that "they don't have the skills to potentially pivot."
Even so, Ryan Craig, managing director of University Ventures, a higher education-focused investment firm, said he was unconvinced that the report accurately captured how employers hire.
For example, Craig said, some employers are using applicant tracking systems that automatically screen out entry-level candidates who either lack or don't include technical skills on their applications.
"Telling an 18-year-old not to worry about technical skills at the expense of a well-rounded college education warms my heart," he said via email, "but ignores the reality many college graduates face as soon as they face the cold, hard truth of the labor market."