You have /5 articles left.
Sign up for a free account or log in.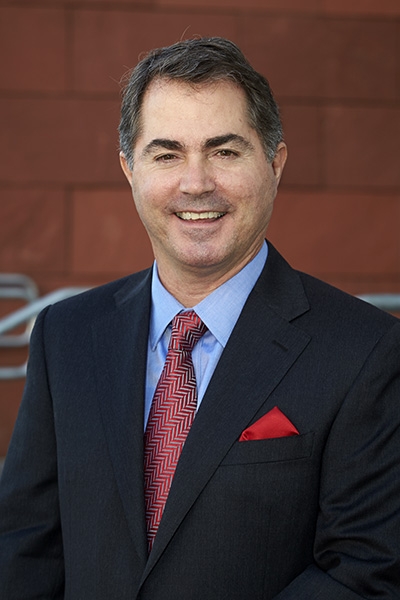 Len Jessup is on his way out as president of the University of Nevada at Las Vegas, after receiving unfavorable reviews from the system chancellor and clashing with several regents. And since he has talked about moving on, a foundation has announced it won't be donating the $14 million it pledged for UNLV's new medical school.
Big gifts are sometimes based on the relationships between donors and university leaders. But in this case, the link was formal. UNLV agreed to Jessup remaining president until 2022 (as well as the medical dean staying in office) as conditions of the gift. And the Las Vegas Review-Journal reported that Jessup signed that agreement nine days after he received the unfavorable review from his boss. A lawyer retained by the chancellor to examine the agreement, in a memo obtained and published by the Review-Journal, said that it raised serious ethical issues.
The memo said the agreement could be seen as "a pre-emptive strike" in response to Jessup's unfavorable review, and that signing the agreement gave him a "significant financial benefit." Whatever the legal issues, the lawyer said, "the optics are appalling."
Jessup, who has been president of UNLV since 2015, did not respond to requests for comment by the Las Vegas newspaper. Inside Higher Ed reached out to him and the UNLV press office and has not heard back.
The UNLV controversy comes at a time when some donors are making demands related to university personnel that go beyond traditional gift agreements, which might have specified the purpose of a building or endowment, but not who runs a program.
In 2016, questions were raised about a gift agreement between donors of $40 million and Wayne State University. One set of provisions that raised concerns specified that the dean of Wayne State's business school, along with senior staff there, would be compensated at levels consistent with those of similar business schools. Some faculty critics, while not objecting to the idea of administrators being compensated at competitive levels, asked if the university was giving up too much control by agreeing to compensation levels for one of its programs, potentially limiting support for other programs.
In the case of the UNLV agreement, the university agreed that the pledge could be revoked if the president or medical dean left office before 2022. Several fund-raising experts (outside Nevada, and not players in the debate there) via email expressed surprise that a university would agree to such a condition.
One fund-raiser for a university that receives many large gifts, and who asked not to be identified, said that "any gift agreement that encroaches upon university governance, especially at the highest levels, should not be accepted." He said that he "understands that this is what the donor wanted, but the provisions of this agreement unquestionably interfere in university governance."
There are many legitimate ways for a donor to make sure a university is following through on a gift agreement, he added. Milestones for projects, and dates for those milestones, are perfectly appropriate.
Amir Pasic, dean of the Lilly Family School of Philanthropy at Indiana University, said he saw the conditions of the UNLV gift as similar to requests by many donors to specify who shall hold an endowed professorship or lead a program being funded with a given donation.
In such cases, college leaders need to make clear that personnel choices are "ultimately in the hands of the academic or institutional process that cannot and should not be compelled by a gift," Pasic said.
Similarly, he said, some donors who admire the direction of a college under a particular president may want to talk about what happens if that president "gets hit by a bus." In such cases, he said, fund-raisers need to build trust about the institution and its governance and convey the idea that gifts should always be seen as "bigger than particular individuals." Further, Pasic said he has never before the UNLV case "seen a case where the person preferred by the donor in this kind of situation signs the document accepting the gift on behalf of the institution."