You have /5 articles left.
Sign up for a free account or log in.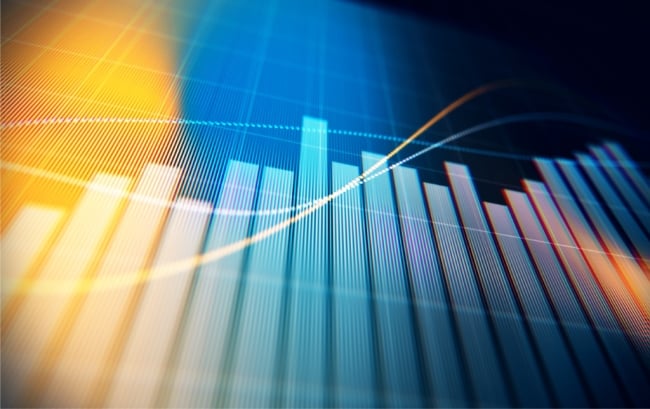 New research on the cost differences in higher education found that colleges and universities spend more money on providing courses in preprofessional programs and high-paying academic fields in science and engineering than on courses in the humanities and social sciences.
A working paper released Monday by the National Bureau of Economic Research states that teaching costs at higher ed institutions across the country varied widely across academic fields and were generally higher in fields where graduates earn more money.
For instance, the cost of teaching electrical engineering is 109 percent higher than teaching English, but teaching math is 22 percent lower than teaching English, according to the authors of the paper, "Why Is Math Cheaper Than English? Understanding Cost Differences in Higher Education."
"This variation in costs is a function of large differences in class size and, to a lesser extent, differences in average faculty pay," the researchers wrote. "We observe different stories across fields in terms of the trade-offs implied by the cost drivers. Some fields, like economics, offset high wages with large classes, resulting in costs that are comparable to English despite higher faculty pay.
"Other fields, such as mechanical engineering and computer science, do not offset high faculty pay with large classes, resulting in costs that are much greater than English. Still others, like physics, partially offset higher faculty salaries with heavier faculty workloads, resulting in costs that are moderately higher than English."
The findings have implications for higher education policy and funding decisions at a time when state and federal lawmakers are increasingly demanding more accountability from colleges and universities, and more evidence that they provide students with measurable academic and employment outcomes.
"These outcomes differences have prompted policymakers to promote enrollment in high earning fields through various direct and indirect incentives to institutions and students, such as targeted scholarships and performance-based funding," the authors noted. "However, we know very little about the economic cost of this investment or the resource consequences of steering more students into these fields."
The researchers used data spanning from 2000 to 2015 from more than 550 institutions representing a "large and diverse" sample, and 7,150 individual academic departments, said Kevin M. Stange, one of the authors and an associate professor at the Gerald R. Ford School of Public Policy at the University of Michigan.
"We wanted to establish a baseline set of facts that are sort of true for the industry overall," he said, "not just those at institutions in one state, or for fields in one sector, or for colleges with one level of selectivity."
Doug Webber, an associate professor and director of graduate studies in the economics department at Temple University, predicted that the research will be a game changer.
"I can't overstate how important this paper is going to wind up being for both the research and practice of higher education finance," he tweeted Monday.
Webber said prior to the new paper he was not aware of any analysis of data on the detailed costs of college instruction.
"There is reasonably good, very aggregate data on how much schools are spending, but it's not broken down by department," he said. "Prior to this paper, it was very difficult to draw any conclusions as to why costs have been changing over time and how they been changing," and whether there has been any success at bending the cost curve.
The findings "should temper a bit" the thinking that producing one more English major versus an electrical engineering major is impractical.
"It costs a lot more to produce the electrical engineer," he said. "States need to be aware of that."
"For higher ed researchers, there's so much that can be done with the data," he said. "How much of the price increase in higher education over the last few years has been due to these various cost factors? We'll able to look at this in a much more granular way that no one has before."
The research estimates differences in instructional costs by field, describes the associations between class size and faculty workload and the cost differences, and documents trends over time in field-specific costs, all with an eye toward "providing a comprehensive descriptive analysis of instructional costs within institutions."
For instance, they noted cost differences that evolved over time.
"Some STEM fields -- mechanical engineering, chemistry, physics, biology, and nursing -- experienced steep declines in spending over the past fifteen years while others saw increases. Fourth, these trends are explained by large increases in class size (mechanical engineering, nursing) and increases in faculty teaching loads (chemistry, biology) alongside a shift in faculty composition toward contingent faculty."
By having a better understanding of cost differences across fields, institutions and states could take them into account when setting prices and allocating resources, the authors noted.
"Many public institutions charge students differentially by college or field and some states recognize cost differences in their appropriations formulas, but these cost differences are present even for states and institutions that do not use such practices," they wrote. "Second, the social return to investment in high-earning fields may be lower than wage premiums suggest because high-return fields also tend to be more costly to teach."
Stange said their analysis of cost drivers could help illuminate "the return the U.S. government and the states get from investing a tremendous amount of resources to higher ed.
"The questions is what kind of return we're getting on these investments and how can it be improved?" he said.