You have /5 articles left.
Sign up for a free account or log in.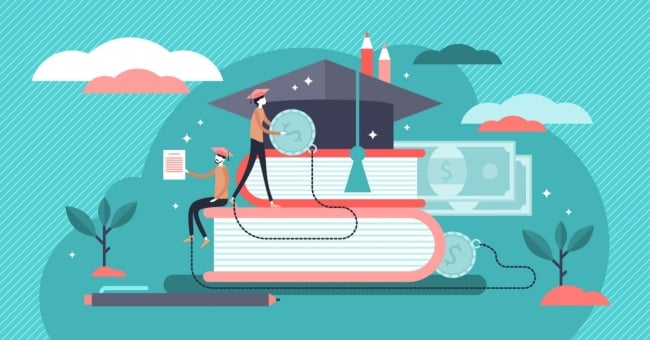 Better and more specific data is becoming available about what works in higher education, and what doesn't.
As a result, accreditors and federal and state policy makers face new choices about which measures of student success and value to include in their oversight of the industry, as well as how to assess the financial stability of institutions in an increasingly volatile market.
Amid this backdrop, the Lumina Foundation pulled together a group of regulators, college leaders and workforce experts to develop a starting point for a new model for advancing quality and equity in postsecondary education. The 20-member task force, which released a report on their conceptual model today, hopes it will start a broad conversation across higher education, with implications for lawmakers and regulators.
"Profound changes in the economy, in society, and in educational systems and institutions require equally profound changes in the way we regulate the sector and assess the quality of college degrees and other credentials earned after high school," the report said.
The project is grounded in trying to establish what a quality postsecondary credential is, and what it takes to develop, offer and identify one.
The foundation defines quality credentials as degrees, certificates, industry certifications and other credentials that have clear and transparent learning outcomes and that lead those who earn them to meaningful employment and further learning.
The task force's new model takes that starting point and seeks to create a "reform umbrella" that covers both curricular changes by institutions and systems shifts by the so-called triad, the three regulatory legs of U.S. higher education: state agencies, the federal government and accreditors.
Equity is a heavy focus of the model. The task force's report cites that for decades, inequities have persisted for underserved student populations. Black, Latino and American Indian students in particular earn postsecondary credentials at far lower rates than more privileged students.
"[T]he task force believes that quality and equity are inextricably linked and that new reform efforts must integrate these priorities," the report said. "Without improved quality, there can be no meaningful equity. Without improved equity, claims for quality ring hollow."
Getting Tougher When Warranted
In recent years, policy makers and academic researchers have been able to use new and more detailed data on results for students. Some of these datasets come from state governments and the private sector. And, for the first time, the feds have begun publicly releasing program-level data on outcomes, with a plan to publish data on graduates' earnings and employment.
A key question for the task force is "when do you share the data, and with whom?" said Debra Humphreys, Lumina's vice president of strategic engagement and the task force's co-chair. "It's a really fine line to walk."
For example, she pointed to the model's partial focus on the financial stability of colleges. As institutional closures mount, some of them abrupt, accreditors and government agencies are facing pressure to better monitor and oversee college finances, and to warn students and potential students of colleges that appear to be on the brink.
Yet releasing more detailed information on college finances could have unintended consequences.
"You could have signaling that's wrong and would cause a closure," said Humphreys. "We shouldn't make decisions based on one data point, like ever."
But better public information clearly is needed on which colleges are stable, according to the task force. State agencies can do more, Humphreys said, adding that Lumina would be steering grants to states for this purpose. And the stakes are high for students, particularly those who are low-income.
The goal is for regulators to "be a little tougher about when the signals go off," Humphreys said.
Lumina also recently announced new grants to two regional accreditors, the Higher Learning Commission and the WASC Senior College and University Commission (WSCUC). The funding is aimed at expanding the use of results in accreditation, Lumina said. It also seeks to promote student protections and transparency, and to better understand and monitor the financial health of colleges and new business models.
WSCUC will use its $745,000 grant to build on momentum and tools for results-driven accreditation, said Jamienne Studley, the commission's president and a former Education Department official during the Obama administration. That may include enhanced measures of student success, a new set of triggers to decide when to devote extra attention to review institutions' enrollment practices and strategies to better monitor financially fragile institutions.
"We are being more intentional about being aware of student success outcomes," said Studley, who is a member of the task force.
One driver of the effort, she said, is an "understandable hunger" from students and parents for more information on the return-on-investment from postsecondary education and training. The challenge is to balance that sort of outcomes-based oversight and transparency about data with avoiding "bright lines" and too much of a focus on financial issues, both for students and institutions.
"What besides employment and money do you measure?" Studley said.
The commission is thinking about more comprehensive ways of monitoring institutional risk factors, including data on graduation rates, borrower defaults and enrollment patterns. Studley said that means doing more peer-based comparisons and other attempts to give a broader context for evaluating risks.
"The numbers help you find out where the important things are to discuss and address," she said. "They're not the end of the game."