You have /5 articles left.
Sign up for a free account or log in.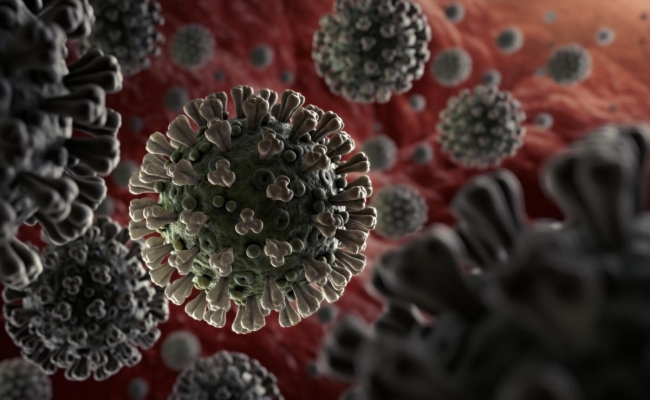 Colleges Begin Canceling Commencement Ceremonies
March 15, 4:10 p.m. The University of Michigan on Friday became one of the first U.S. institutions to announce it was canceling spring commencement ceremonies. Many other colleges and universities have said they will wait to make that decision. But a growing number this afternoon began making the call to cancel the events.
Howard University, Kansas State University, Wentworth Institute of Technology and Kellogg Community College were among institutions that on Wednesday announced they had canceled or postponed in-person commencements.
Michigan's Kellogg Community College cited federal guidelines recommending against holding larger gatherings of people in its announcement.
"We are in unprecedented times and we are taking unprecedented measures as an institution to prevent exposure to the coronavirus that is rapidly spreading in Michigan and around the world," Adrien Bennings, president of the college, said in a statement. "We are disappointed that we won't have the opportunity to celebrate our Bruins' success by handing them a diploma as they walk across the stage to the applause of their family and friends, but we will find some other way to recognize their accomplishments."
-- Paul Fain
---
Guidance on International Students and Online Courses
March 15, 10:21 a.m. The Department of Homeland Security's Student and Exchange Visitor Program (SEVP) has published more detailed guidance on how it will offer flexibility in relation to rules that typically restrict international students from counting more than one online course toward the requirement that they maintain a full-time course of study.
The guidance, published Friday, addresses three scenarios: one in which a school closes temporarily without offering online learning instruction, one in which a college temporarily switches to online instruction and the international student remains in the U.S., and one in which a college temporarily switches to online instruction and the international student leaves the country.
In the first case -- in which a college closes -- the Homeland Security Department said institutions should keep international student records active in the federal Student and Exchange Visitor Information System (SEVIS) so long as students intend to resume their course of studies when classes start up again, just as they would for regularly scheduled academic breaks.
For the other two cases, in which institutions switch to online instruction, SEVP said it will temporarily waive restrictions on international students engaging in online coursework. Students' SEVIS records should stay in active status if they continue courses online whether they are inside or outside the U.S.
SEVP stressed that the measures are temporary and that guidance is subject to change. Colleges must notify SEVP of procedural changes they make to respond to the coronavirus within 10 days of making those changes.
-- Elizabeth Redden
---
Grinnell Expands Pass/Fail Option
March 15, 9:45 a.m. Grinnell College, a liberal arts college in Iowa, is allowing students to take all their spring courses under a pass/fail grading system in light of the college's temporary shift from in-person to distance education. Students have until April 10 to switch some or all of their spring courses to a pass/fail grading system. Students can still opt to complete their courses under a traditional A-F grading system, but Grinnell said expanded use of pass/fail grading "aims to reduce student stress during this already-stressful time, while still providing a pathway to fulfill program and degree requirements."
-- Elizabeth Redden
---
Academic Libraries Share Response to COVID-19
March 15, 9:10 a.m. Many institutions are busy preparing to take their in-person courses online, but few academic libraries have significantly altered how they operate in response to the coronavirus, early survey data reveal.
The Academic Library Response to COVID-19 survey was launched on March 11 by Christine Wolff-Eisenberg, manager of surveys and research at Ithaka S+R, and Lisa Janicke Hinchliffe, professor and coordinator for information literacy services and instruction at the University of Illinois at Urbana-Champaign.
Over 200 libraries responded to the survey in the first 24 hours, reporting "relatively little change" in how they serve users. Libraries reported prevention and mitigation measures such as increased cleaning and public event cancellations, but only 64 percent of libraries said they engaged in regular communication with staff to provide updates and guidelines on safety measures.
The survey is still open and seeking responses. Regularly updated results can be accessed here.
-- Lindsay McKenzie
---
SNHU Shares Resources About Online Learning
March 14, 12:40 p.m. Southern New Hampshire University, which is one of the nation's largest universities, enrolling more than 96,000 students in online programs, released tips for other colleges as they move instruction online. The resources include guides on how to build a teacher persona, support student success, handle feedback and forums, and accommodate diversity, equity and inclusion in the online classroom.
"In times like these, the importance of working together becomes more apparent than ever. Uniting as one community to share critical resources and information is both a sign of solidarity, and a sign of our collective commitment to the good and wellbeing of all people -- not just the ones in our own campus classrooms," Paul LeBlanc, SHNU's president, said in a statement. "So as many colleges and universities move instruction online, SNHU would like to support their efforts in any way we can. We've compiled a list of resources and instructional tips that may be helpful, and invite our fellow schools to reach out to us if they feel the need as they navigate the process in the coming weeks."
-- Paul Fain
---
NCAA May Adjust Eligibility Rules for Athletes
March 13, 5:50 p.m. The National Collegiate Athletic Association's three divisions will discuss adjusting eligibility rules for spring athletes, which would potentially allow seniors to compete for another season.
The Division I Council Coordination Committee agreed eligibility relief would be appropriate for all Division I athletes who participated in spring sports and said the details of any rules adjustments will come later. The Division III Administrative Committee officially granted spring sports athletes an additional season or semester of eligibility, according to statements released by the NCAA.
The Division II Administrative Committee will also allow spring athletes to be eligible for an additional season.
-- Greta Anderson
---
Consumer Groups: Trump's Student Interest Waivers Not Enough
March 13, 5:35 p.m. Consumer groups applauded President Trump's announcement that he will indefinitely waive the interest on federal loans during the coronavirus crisis.
But having asked Trump and Congress to put in place a moratorium to give borrowers a break from making any loan payments during the economic fallout from the pandemic, the groups also said the president's move didn't go far enough.
"Freezing interest will keep balances from growing during this time and that's important," Persis Yu, National Consumer Law Center staff attorney, said in a statement.
"However, many borrowers are going to experience income shocks and urgent expenses that will impede their ability to make their regularly scheduled payments," said Yu. "Moreover, people need the confidence to know that, if they are sick or medically vulnerable or need to care for children, that they can stay home and not face the draconian consequences of defaulting on their student loans."
Yu also called for the Education Department to stop garnishing wages or taking payments from Social Security benefits and tax refunds during the crisis.
"No one should fall behind on their student debts because of this national crisis," said James Kvaal, president of the Institute for College Access and Success. "Waiving interest is welcome, but the key question is whether student loan borrowers can reduce or halt their monthly payments during the crisis​. Fully pausing student loan payments in addition to halting interest accumulation, and stopping punitive student loan collections, would provide much-needed, immediate relief to those individuals who may be unable to work and are facing economic hardship during this time of uncertainty."
Mike Saunders, director of military and consumer policy at Veterans Education Success, said waiving interest rates will only marginally help student borrowers.
"We call on President Trump to ensure borrowers, as well as all Americans, have extra cash in their pockets until this global pandemic is over," he said. "The federal government should not require Americans to prioritize payments to the government over ensuring the health and safety of their own families."
A spokeswoman for the department said more details are coming on Trump's order.
And earlier, a Democratic House aide said a moratorium on student loan payments is not expected to be included in the coronavirus package Congress is negotiating with the White House.
-- Kery Murakami
---
Trump to Waive Interest on Student Loans
March 13, 4:10 p.m. At a news conference to declare a national emergency over the coronavirus pandemic, President Trump said he is issuing an emergency order to help student loan borrowers. "To help students and families, I have waived interest of student loans until further notice," Trump said.
-- Kery Murakami
---
Wife of UT Austin President Tests Positive
March 13, 2:30 p.m. Greg Fenves, president of the University of Texas at Austin, is being tested for COVID-19 after his wife, Carmel, tested positive for the virus.
A second member of Fenves's family, who also works at the university, is presumed to have COVID-19 as well, according to a letter from Fenves to the university community.
Fenves, his wife and the other family member are in self-isolation. They are compiling a list of people they have recently had contact with. UT Health Austin nurses will reach out to those on the list who are affiliated with the university for screening.
Last week, Fenves and his wife traveled to New York City for alumni and student events. His wife began experiencing mild flu-like symptoms upon their return.
Classes at UT Austin were canceled and the campus was closed today, March 13, because of the positive test.
-- Madeline St. Amour
---
Change of Plans for Monmouth
March 13, 2 p.m. At least one college already has changed its initial response to the novel coronavirus.
Monmouth College in Illinois initially planned to resume classes on March 18, extending its spring break by a few days.
In a letter sent Friday, the college said it reassessed and will instead allow flexibility for students and faculty members to make their own decisions.
The college will stay closed for an extra week after spring break ends and reopen on March 23 under what it's calling a "flexible plan" for the rest of the semester.
Under this plan, students can choose whether to return to campus or study online. Residence halls and food services will open this weekend as planned, and students can return to campus this weekend.
Professors will work with students who choose to study online. Faculty members can also choose to move their courses fully online if they wish.
Staff will also receive flexible options for their work.
Monmouth will be holding workshops for faculty on moving courses online from now until March 23.
"There is no perfect answer to the crisis that has happened upon us," a statement from the college reads. "We believe this response affirms our twin commitments to quality education and to campus community wellbeing -- even as we acknowledge that a pandemic has a way of throwing a wrench into that mission."
-- Madeline St. Amour
---
Call for More Tests
March 13, 11:55 a.m. The Association of Schools and Programs of Public Health is calling on the Trump administration to take action to manufacture quality test kits for the novel coronavirus.
The association, which represents deans and directors of 128 accredited institutions for public health, said in a news release that it felt compelled to speak out about test-kit availability.
"When the United States failed to participate in the World Health Organization's collaborative effort to bring testing to the world's nations, it made an implicit commitment to provide its own tests," the statement reads. "It has failed to do so, and clinical and public health organizations alike do not have anywhere near the testing capacity for an aggressive response to the expanding COVID-19 crisis."
The association is asking the administration to use emergency public health measures and funding to facilitate public-private partnerships to validate and manufacture test kits for hospitals and clinics. Without enough reliable tests to diagnose and track the virus, the country won't be able to combat the threat, according to the association.
-- Madeline St. Amour
---
Flexibility for Students Abroad
March 13, 11:55 a.m. The Student and Exchange Visitor Program announced that nonimmigrant students can temporarily use distance learning, either from within the U.S. or elsewhere, to continue their courses in light of the novel coronavirus outbreak.
Some members of NAFSA: Association of International Educators had reported to the organization earlier that the Student and Exchange Visitor Program told schools and colleges to instead terminate records for students who took online portions of classes abroad.
After NAFSA contacted the program with their concerns and advocated that it allow schools and colleges to keep records in active status for students who switch to online courses, the program issued a statement correcting its guidance.
-- Madeline St. Amour
---
No Student Loan Relief Expected in Coronavirus Package From Congress
March, 13 11:40 a.m. The multibillion-dollar coronavirus package being negotiated by Representative Nancy Pelosi, the House Speaker, and Treasury Secretary Steven Mnuchin isn't expected to include a temporary suspension of student loan payments, said a Democratic House aide. Advocacy groups like Veterans Education Success and the Institute for College Access and Success had been hoping for some temporary relief. House Democrats, however, are working on proposals to provide help.
Meanwhile, Senator Patty Murray, the top Democrat on the Senate's health and education committee, proposed a temporary exemption for students from repaying Pell Grants or student loans if their terms are disrupted. Under current law, Pell Grant recipients would have to return a portion of their grants to the federal government if they withdraw from school, or in this case, if their institution closes.
The bill, co-sponsored by Senator Chuck Schumer, the minority leader, and Senator Kirsten Gillibrand, both New York Democrats, would provide $1.2 billion in funding to provide emergency financial aid to college students for basic needs created by unexpected college closures and COVID-19 related disruptions, including food, housing, health care and childcare needs.
It would also provide $1.2 billion in funding to help K-12 school districts and higher education institutions plan for closures, including how to provide meals to students, support efforts to clean and sanitize educational facilities, and to provide training to educators and other staff members on how to properly ensure their buildings are safe for students' return.
The National Association of Student Financial Aid Administrators applauded the co-sponsors "for acting quickly to find a solution to support financial aid recipients, who may now find themselves in dire situations in the face of this pandemic."
-- Kery Murakami
---
Bogus Fliers at Bates College about 'Forced Contamination'
March 13, 10:50 a.m. Anonymous fliers appeared Wednesday on the campus of Bates College. They falsely claimed Bates was attempting to cope with the viral outbreak through "forced massed contamination," because the college had determined that students and all others will get COVID-19, the Lewiston Sun Journal reported.
The college, which is located in Maine, quickly denounced the fliers, calling on students, faculty and staff members to discard them.
"We are all doing our best to grapple with a very challenging public health situation, this kind of action reflects seriously poor judgment and blatant disregard for the concerns and well-being of others," a Bates spokesman said in a message to the Bates community.
On Friday Bates announced it was suspending classes and moving to remote learning. The college said students must leave campus by today.
In a message to the campus, Clayton Spencer, Bates's president, expressed empathy for the resulting disruptions felt by students, their families and faculty and staff members.
"We find ourselves in a situation that is, quite literally, beyond our control. I understand that the solutions we are offering are necessarily imperfect and place extra demands on all members of our community," Spencer wrote. "I have heard from many students over the past week. Some have expressed their anxiety about staying on campus under current circumstances, and others have described to me how devastated they feel at the prospect of having to leave campus and their Bates world mid-semester. My heart goes out to all of our students, as these are genuinely stressful and difficult times. But this is an unprecedented situation, and we have no choice but to take this course of action."
-- Paul Fain
---
Wharton Creates Coronavirus Course
March 13, 10:30 a.m. As colleges across the country shut down or move online in response to the spread of the novel coronavirus, the Wharton School at the University of Pennsylvania already is taking lessons from the outbreak and putting them into a course.
Epidemics, Natural Disasters and Geopolitics: Managing Global Business and Financial Uncertainty will be a six-week, half-credit course offered remotely starting March 25, after the college's extended spring break, according to a news release.
The course will discuss financial market reactions to the coronavirus, emotional contagion and how the virus affects the trade war with China.
"There are significant business lessons to be learned from the global response to the coronavirus outbreak, and Wharton is at the forefront of sharing valuable insights and creating a community to exchange ideas," said Geoff Garrett, dean of the Wharton School. "This is a teachable moment for the global academic community, and this course is just one example of how Wharton is coming together to provide support during a time of heightened anxiety and ambiguity."
More than 450 students have already preregistered for the course.
-- Madeline St. Amour
---
U-Haul Offers Free Storage
March 13, 10:30 a.m. More colleges are telling students to pack up and head home for the semester due to the novel coronavirus, often leaving students with costs for moving or storing their belongings.
U-Haul has stepped forward to offer 30 days of free self-storage to college students in the U.S. and Canada in response to the outbreak, according to a news release from the company. It also includes use of the company's portable moving and storage containers.
"We don't know how every student is affected. But we know they are affected," John Taylor, U-Haul's president, said in the statement. "More and more universities are giving instructions to leave campus and go home. Students and their parents are in need of moving and storage solutions. We have the expertise and network to help, and that's exactly what we're going to do."
The free month applies only to new customers with college IDs, according to the release.
U-Haul has offered this deal before to specific communities impacted by natural disasters, but this is the first time that it will be offered nationwide.
-- Madeline St. Amour
---
Sodexo Offers Expanded Sick Pay
March 13, 10:10 a.m. Sodexo, a company that operates food and dining services on many college campuses, announced Thursday that all employees, full- and part-time, will be granted sick pay for up to 21 days if they have a confirmed case of COVID-19, the disease caused by the new coronavirus, or are asked not to come in because of related symptoms.
This use of sick pay only will be available after an employee has used up their accrued sick time. The limited and haphazard coronavirus testing regimen in the U.S. raises questions about how many employees with the virus will be able to access tests and confirm their cases. The country is far behind others in its ability to test for the virus, a fact acknowledged Thursday by Dr. Anthony Fauci, head of the National Institute of Allergy and Infectious Diseases.
"Sodexo is committed to the health and safety of our employees, our clients and the communities we serve, and that includes supporting our employees where we can if they get sick as they service our clients," Sarosh Mistry, president of Sodexo USA, said in a statement. "Our long-standing commitment to our employees is something we will stand by, especially at a time like this."
---
UT Austin Shuts Down Campus Operations
March 13, 9:20 a.m. Citing two positive cases of COVID-19 in the Austin area, the University of Texas at Austin on Friday morning canceled classes and closed operations. Only essential personnel should work today, the university said.
Yesterday UT Austin suspended campus visits and all university-sponsored travel and issued a worldwide recall of faculty, staff and students on university-sponsored trips.
-- Paul Fain