You have /5 articles left.
Sign up for a free account or log in.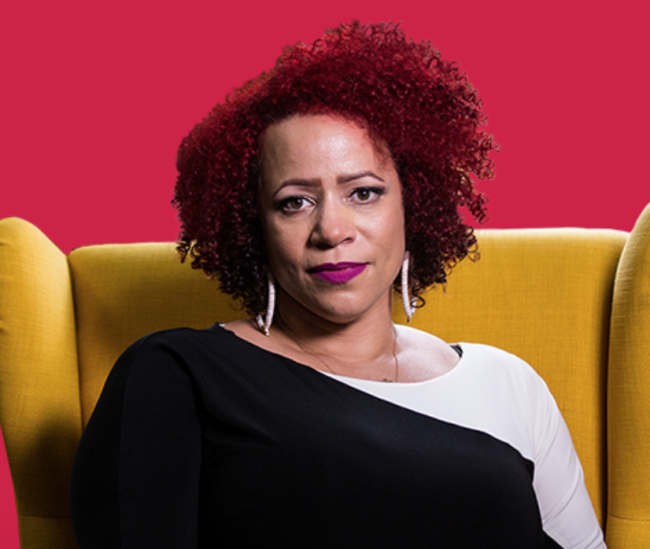 After months of tabling her dossier and a three-hour closed-door meeting Wednesday, the University of North Carolina at Chapel Hill's Board of Trustees approved tenure for journalist Nikole Hannah-Jones. The vote, which happened in public, was 9 to 4.
News that the board refused to vote on Hannah-Jones's tenure case has rocked the North Carolina campus since May. The board has faced criticism from faculty members, students and alumni for its handling of the case, and Hannah-Jones herself has accused the board of violating her First Amendment rights and discriminating against her as a Black woman.
The board has treated Hannah-Jones's tenure case differently than most other cases that come before it, as typically it rubber-stamps tenure for professors who, like Hannah-Jones, have strong recommendations from their peers and administrators. Hannah-Jones is to hold the Knight Chair in Race and Investigative Journalism at North Carolina, and all Knight chairs there before her were granted tenure without delay.
While the board ultimately approved tenure for Hannah-Jones, it was far from contrite.
R. Gene Davis, vice chair of the board and leader of Wednesday's meeting, said following the public tenure vote that trustees had endured "false claims and have been called the most unpleasant names over the past few weeks." The board has therefore "earned the right to set the record straight," he said, but "I am aware of the legal constraints and I respect the law."
It's unclear exactly what Davis meant by legal constraints. Personnel decisions are subject to privacy laws, hence the closed-door discussion about the case, but Hannah-Jones has also threatened to sue the institution, moving her entire case into legal territory.
"There have been those who wrongly questioned this university's commitment to academic freedom and open scholarly inquiry," Davis continued. "Let me be perfectly clear. Our motto is Lux et Libertas, light and liberty. We remain committed to being a light shining brightly on the hill. We embrace and endorse academic freedom, open and rigorous debate and scholarly inquiry, constructive disagreement, all of which are grounded in the virtue of listening to each other."
Chancellor Kevin Guskiewicz said following the vote that "our tradition of shared governance at the University of North Carolina at Chapel Hill is now and has been one of great collaboration, and often one of great tension. We all have a shared passion for Carolina and staying true to our mission as a leading global public research university."
Guskiewicz said he has "great respect" for the faculty and the work they do to vet faculty candidates for tenure, and similar respect for the role the trustees play in governing the university. At each step of the tenure-review process, which ends with a board vote, he said, "thoughtful consideration and deliberation are applied. All these steps are important and vital to the integrity of this review process."
Hannah-Jones said in a statement that "Today's outcome and the actions of the past month are about more than just me. This fight is about ensuring the journalistic and academic freedom of Black writers, researchers, teachers, and students. We must ensure that our work is protected and able to proceed free from the risk of repercussions, and we are not there yet. These last weeks have been very challenging and difficult and I need to take some time to process all that has occurred and determine what is the best way forward."
Wednesday's vote happened during a special meeting. The closed session to discuss the sole tenure case on the agenda was consistent with personnel privacy laws.
Some protesters who attended the meeting in support of Hannah-Jones initially declined to leave the meeting for the closed session, citing concerns about transparency in the Hannah-Jones case and other board decisions. They were pushed out by security. Lamar Richards, student body president, helped calm the crowd by explaining the reason for the closed session. He also expressed frustration that more senior members of the board hadn't explained this ahead of time, given the immense public interest in Hannah-Jones's bid. Ultimately, he said at the meeting and on social media, the goal was for Hannah-Jones's tenure case to be treated like anyone else's.
It was a petition by Richards, the board's sole student trustee, that helped force the tenure vote for Hannah-Jones prior to the end of the board's annual session today. Five other trustees sent similar petitions after his.
Prior to Wednesday's meeting, what little the board had said about Hannah-Jones's case has been contradictory. Richard Stevens, the outgoing board chair, has suggested that the board had questions about Hannah-Jones's qualifications because she is not a traditional academic. That doesn't align with how the board has treated tenure cases for other journalism professors, however, as theirs is a field in which expertise is gleaned through professional experience, not necessarily terminal degrees. Stevens has also said that North Carolina's provost didn't formally present the case to the board for consideration. Yet tenure files that the provost doesn't support don't move on to the board in the first place.
The real explanation, confirmed by trustees who have spoken out anonymously, is that board members are under political and donor pressure not to tenure Hannah-Jones, co-creator of The New York Times Magazine's "1619 Project." Hannah-Jones's stated goal for the project is to recenter the contributions of Black Americans in U.S. history, dating back to 1619. She's been credited with pushing readers -- including historians -- to challenge their assumptions about the past. Yet some critics say "1619" is unpatriotic and too focused on racism.
Many faculty members, students and alumni repeatedly urged the board to approve Hannah-Jones's tenure, citing her Pulitzer Prize, her MacArthur "genius" grant and other accolades and qualifications. Hannah-Jones is also a graduate of Carolina's Hussman School of Journalism and Media and a member of its Hall of Fame.
Recently, through her lawyers, Hannah-Jones revealed that she'd accepted a five-year contract without tenure in February, starting in July, after her tenure vote was delayed twice for unknown reasons. This was in order to mitigate the personal and professional costs of these delays, she said. Hannah-Jones also revealed she was originally promised a start date of January of this year.
Starting Thursday, the board will gain six new members as six past members' terms expire. Prior to the surprise announcement about a special meeting this week, some faculty members had been hoping that the new board iteration would take up Hannah-Jones's tenure vote at its next scheduled meeting on July 14.
Individual board members offered no public explanation as to why they voted as they did. The four trustees who voted against tenure are David L. Boliek Jr., Haywood D. Cochrane Jr., Allie Ray McCullen and John P. Preyer. Of that group, only Cochrane is scheduled to cycle off the board this week.
Now that Hannah-Jones has been granted tenure, the question becomes whether she will still come to Carolina. On the one hand, Hannah-Jones and many of her supporters believe that the trustees -- 10 of 13 of whom are white men -- discriminated against her and threatened her right to free speech. On the other hand, campus groups and even outside academics have vigorously defended her. Hannah-Jones has only confirmed that she won't be coming to Carolina today or on a term contract, as previously planned.
On Wednesday morning, Hannah-Jones tweeted, "Let the chips fall where they may." She spent the hours ahead of the meeting in Chicago, at the unveiling of a monument to journalist Ida B. Wells, whom she's said inspires her own career. "Such a great day as we unveiled the Ida B Wells monument in Chicago. This Black woman journalist told the truth no matter how much power lined up against her, so, it is cosmically fitting that this happened on THIS day," Hannah-Jones tweeted from the unveiling. Later, she expressed concern over Twitter for the protesters who apparently did not understand why the closed session was called and who were shoved out of the board meeting.
Guskiewicz, who is said to have advocated for Hannah-Jones behind the scenes, but who's also faced criticism for not saying more publicly in support of her, also said after the vote that "this is an important day for our campus. We respect your voices and your passion. We still have a lot more work ahead and are committed to working to build our community together to ensure that all voices are heard and that everyone on our campus knows they belong."
These comments were clearly aimed at repairing some of the damage done since May. But as Guskiewicz said, Carolina still has a long way to go. Many students, faculty and staff members doubt the university's genuine commitment to diversity, particularly people of color.
Malinda Maynor Lowery, professor of history at UNC and director of its Center for the Study of the American South, for instance, is one of a small but growing group of professors who are Black, Indigenous or people of color who have linked their departures from Carolina this year to the Hannah-Jones case. Lowery, a member of the Lumbee Tribe of North Carolina, said in an interview earlier this month that she'd already planned to leave for Emory University before she heard Hannah-Jones didn't get a tenure vote, but that the board's handling of the case was an "exclamation point" on her decision.
A majority of respondents to a recent poll by the North Carolina Black Caucus also said they were actively looking for jobs elsewhere. Richards, the student trustee, has advised fellow Black students not to come to UNC, citing concerns about the racial climate there.
Lisa Jones, a noted chemist whom North Carolina had been trying to recruit for years, also announced that she wouldn't come to Carolina while Hannah-Jones was denied tenure.
On Wednesday evening, Jones, who is Black, said that while it's "unfortunate the decision has taken time and two separate votes -- despite her peers at the school of journalism citing her accomplishments and qualifications -- this is a step forward." Even so, Jones said, "this situation demonstrates that there is much work to be done for the advancement of Black women in academia."
The Hannah-Jones case has prompted important conversations at North Carolina about shared governance -- especially the politicization of governing boards and their role in faculty matters -- and university values. As Hannah-Jones's would-be dean, Susan King, wrote in an op-ed in the student newspaper this week, "Why has the tenure case of Nikole Hannah-Jones galvanized so many of us to stand together? I believe it is because we are committed to the idea that this first public university was created to foster a society that would stand for values and progress. That the university was intended to prepare our state for new centuries and new challenges."
The faculty and staff who are the "heartbeat of our university aren't here because it offers the best pay or has the most dynamic facilities," King said. Instead, "Access to ideas, opportunity and achievement for all is at the very center of UNC's soul. We believe a university is where ideas are explored and big problems are tackled in an atmosphere of respect. We don't expect our future to be shaped by politics or whims or fads -- but by evidence and academic rigor."
King said Wednesday after the vote that she knew the board would be "moved" to grant Hannah-Jones tenure when it finally reviewed her case in full. Hannah-Jones "is a journalist's journalist, a teacher's teacher and a woman of substance with a voice of consequence," King added. "Hannah-Jones will make our school better with her presence. She will deepen the university's commitment to intellectual integrity and to access for all."