Missouri State Band Played 'Dixie' at Site of Lynching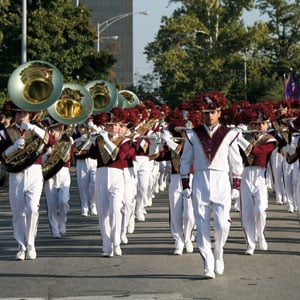 Missouri State University officials are apologizing for the actions of their band, which played "Dixie" at the dedication of a park where three black men were lynched in 1906, The Springfield News-Leader reported. Black leaders complained that the selection was offensive. Missouri State officials said that the band leader did not understand the historical significance of the song, and that it would not again be performed at public events.
Topics
Popular Job Categories
Related Jobs
Northeastern , founded in 1898 and located in Boston, is a global university with a tradition of partnership and engagement that creates an...
The mission of the American University of the Caribbean School of Medicine is to provide an excellent medical education to qualified students of...
Most
Past:
Day
Week
Month
Year