SEO Headline (Max 60 characters)
Deal Ends Protest in Georgetown President's Office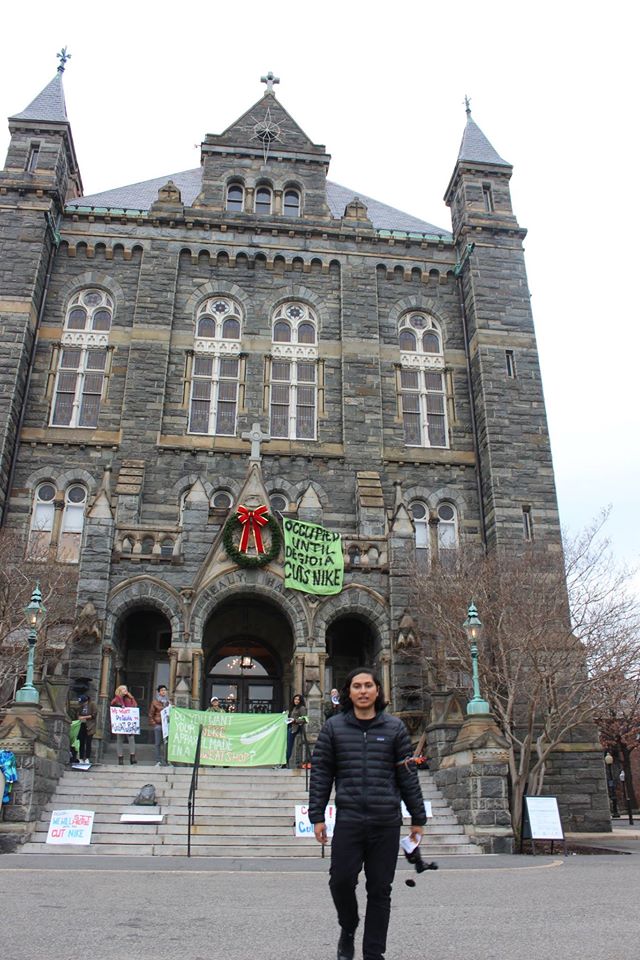 Students occupied the president's office at Georgetown University Thursday night and stayed until Friday night, when they reached an agreement with the university. The protest was to demand that Georgetown end a contract with Nike because of a report by the Worker Rights Consortium indicating inhumane working conditions at a Nike factory in Vietnam. While the university didn't agree to commit to ending its ties to Nike, it did agree to discuss the conditions in the factory and to renew its contract with Nike only if there are systems in place for independent monitoring of factories. In addition, the university said it would discuss with students how these issues would be addressed in future contracts with Nike. The university also indicated that Nike has already pledged to make major improvements in working conditions at the factory.
While some students occupied the office, others held protests outside (at right).
You may also be interested in...
Today's News from Inside Higher Ed
Inside Higher Ed's Quick Takes