You have /5 articles left.
Sign up for a free account or log in.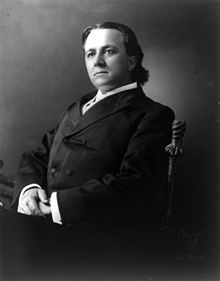 The University of Mississippi announced Thursday that it will rename one campus building and add contextual information about a number of others that are named for people associated with the eras of slavery and segregation. Largely, the university will not take down or rename various buildings, saying that adding context can be more educational.
But in one exception, it will rename a building that honors James K. Vardaman (at right), saying that he met the standard of having "actively promoted some morally odious practice, or dedicated much of [his life] to upholding that practice." Vardaman (1861-1930) was a white publisher and politician known for extreme white supremacist views. As noted in a report issued by the university, while serving as governor, he said, "How is the white man going to control the government? The way we do it is to pass laws to fit the white man and make the other people come to them … If it is necessary, every Negro in the state will be lynched; it will be done to maintain white supremacy …"