You have /5 articles left.
Sign up for a free account or log in.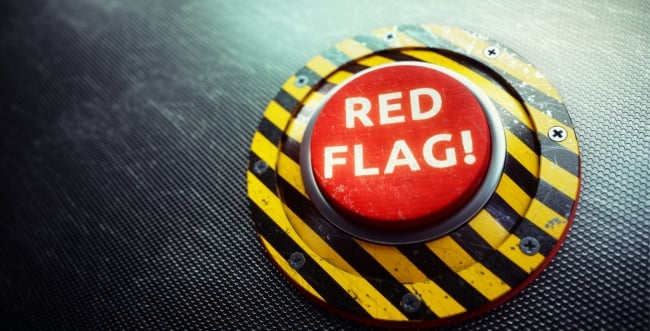 Colleges aren't supposed to ask applicants whether they have a disability. But many applicants share the information on their own. In some cases, it may relate to a student's high school record. For many students, upon being urged to write an application essay about something significant in their life, or overcoming a challenge, dealing with a disability can be a logical topic.
But what if that information is used against the applicant? That appears to have been happening to applicants with mental illness at New College of Florida, and the situation is raising concern there and elsewhere among advocates for students with disabilities.
If an applicant writes an essay about issues with psychological challenges, the admissions staff places a red flag on the application and it receives another view. Notably, this happens even if the student has received a score (in a formula largely based on grades, high school curriculum and test scores) that qualifies the applicant for automatic admission. And some of those applicants have been getting rejected.
New College says the red flags were just part of a holistic admissions process (generally used for those who don't qualify for automatic admission) and didn't assure rejection of anyone.
Two students who had jobs in admissions complained about the practice last year, saying that it amounted to illegal discrimination against people with disabilities. New College conducted an investigation and determined that the practices were legal. When that investigation became public last week, when The Herald-Tribune wrote about it, many students and alumni were upset. They said that the practice -- even if legal (which some doubt) -- wasn't ethical.
On Friday, Donal O'Shea, president of the college, posted a statement to social media in which he said that the issue would be investigated again -- this time by an outside group.
"New College very much values cognitive diversity," he wrote. "We love the different learning styles, the different abilities and the different challenges that our students bring."
He added, "We are aware of complaints about the admissions process and the climate in the admissions office. We take these very seriously." He said that an external investigation would take place in May.
While many students are applauding the new investigation, the college's Facebook page also has comments from students and alumni asking why the college, having known about the situation for a year, didn't do more until the issue became public last week.
The Complaint
New College is a public institution in Florida, and stands out for having the size and approach of a liberal arts college in a state where public universities tend to be large in size with many graduate and professional programs. The college has a strong academic reputation.
The two former admissions workers who filed the complaint -- Maria Simmerling and Eugenia Quintanilla -- were students who graduated last year. They have posted a copy of their complaint online. They describe working in admissions out of their love for the college, but also their dismay on discovering in 2017 that there was a new policy to place red flags on the applications of people with disabilities for the purpose of "weeding out" such applicants.
They write that they understand why some applicants need a second review, but fear that flagging those whose essays noted psychological challenges was an illegal and unethical attempt to keep out students with psychological and other disabilities.
They write that they tried to discuss the issue in the admissions office and filed a formal complaint with the college only when they were shut down.
The Investigation
That complaint led to an investigation and report by Barbara Stier, chief compliance officer at the college. New College released a copy of the report to Inside Higher Ed. The report found that red flags were indeed used in admissions to set off another review, but stressed that they were used for multiple reasons. An applicant might be flagged for "essay topic" (as the complaint said with reference to psychological disabilities), but also for low test scores or low grades or a missing foreign language requirement. Many of those flagged for reasons other than essays would not have met the standards for automatic admission.
Stier examined the files of those applicants who received a red flag for material mentioned in an essay and who scored at or above the level that is supposed to lead to guaranteed admission. She found a range of outcomes for these 33 applicants in the period studied. Of the 33, 13 were admitted, 11 were rejected, and the rest were either placed on a waiting list or asked for additional information. The range of outcomes led Stier to say that there was no discrimination.
Not everyone is convinced that the policy is appropriate.
John MacPhee, executive director of the Jed Foundation, which promotes mental health awareness and suicide prevention among college students, said via email that he was troubled by what New College has been doing.
"Disclosing mental health challenges in a college application essay is an authentic and brave thing to do, and it is exactly the kind of honest sharing that is encouraged to reduce the shame, secrecy and fear that can hold people back from seeking mental health care," said MacPhee. "We would be concerned if such disclosure were to be used as an input to consider not admitting a student to school; and if it were, transparency would be critical as it would be important for students and families to know so before they submit an application."
Guidance for College and Students
The U.S. Education Department, during the Obama administration, published guidance for students and colleges on transitions to postsecondary education for students with disabilities.
The guidance says that disability status cannot be the reason for rejection. "If you meet the essential requirements for admission, a postsecondary school may not deny your admission simply because you have a disability," says the guidance. It goes on to say that there is no obligation by an applicant to inform a college of a disability unless it is part of a request for an academic adjustment related to the disability.
The ethics code of the National Association for College Admission Counseling states, "We believe our members have a responsibility to treat one another and students in a fundamentally fair and equitable manner. Our institutional and individual members strive to eliminate from the education system bias based on race, ethnicity, creed, sex, gender identity, sexual orientation, socioeconomic status, age, political affiliation, national origin or disability. We view this as fundamental to our responsibility as educators."
Private college counseling services urge clients to be careful about disclosing psychological issues, but note that it can be advantageous as well.
"Everything on a college application should contribute to an overall positive image of who you are as a student and as a member of a greater community. While you don't need to hide integral parts of who you are, you also don't want to share challenges that will not in any way support your application positively," says the website of College Vine. "This is true not only for mental health and disabilities but also for academics, extracurriculars and other experiences … That being said, mental health issues and disabilities are not inherently negative, and there is nothing to be ashamed of when discussing them. You should not feel like you need to hide these parts of your identity, but rather that you need to spin them in a positive way much the same as you would any other aspect of your application. Simply put, you want to ensure that you are presenting your true self in the best light."
The website of College Transitions says that students can demonstrate important qualities by talking about psychological disabilities.
"Overcoming challenges and citing evidence of personal growth can be a winning story arc," College Transitions says. "If a bout of depression during your sophomore year contributed toward failing grades but you received treatment and rebounded academically the following year, then revealing that journey may be extremely helpful to your admissions chances. Knowing that you faced a significant challenge in your life and successfully emerged from it speaks volumes about your resilience, maturity and grit, traits that are greatly valued by admissions officers."