You have /5 articles left.
Sign up for a free account or log in.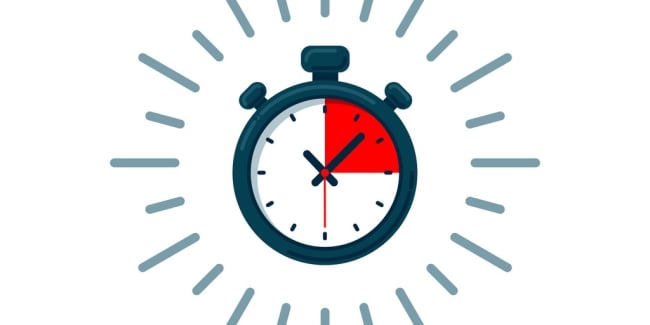 One part of the admissions scandal involved abuse of the system by which students with learning disabilities are able to get extra time on the SAT or ACT. In some cases, families are alleged (and some have now admitted) to having children classified as learning disabled when they were not so they could take the test under special conditions, with extra time. The cheating didn't end there -- in a few testing centers controlled by corrupt proctors, some people took the test for the students, or corrected answers.
The scandal focused attention on the ability of wealthy families to find a way to get a diagnosis that would give their children extra time on the SAT. An analysis published last week by The Wall Street Journal draws attention to the way this advantage extends well beyond the admissions scandal.
The Journal focused its analysis on students who receive accommodations on test taking while in high school, for their high school courses. Generally, the College Board and ACT approve requests for accommodations on the SAT or ACT if students have already been approved in high school. So the key gatekeeper is the high school, not the testing organization.
The Journal found that at wealthy high schools (defined as those where no more than 10 percent of students are eligible for free or reduced-price school lunch) 4.2 percent of students are eligible for extra time on tests. In low-income areas (high schools where at least 75 percent of students are eligible for free or reduced-price school lunch), the figure is 1.6 percent.
While many were angered by the findings, the Journal's analysis is not the first of its kind.
A 2000 study by the California state auditor found that 1.2 percent of those graduating from high school were receiving extra time on the SAT. Compared to the state's population, those students were more likely to be white, more likely to come from a wealthy family and more likely to attend private schools than other students.
Inside Higher Ed spoke about the findings with counselors who work with students who have learning disabilities, and also with advocates for low-income students. Most said that the problem with the patterns is not that wealthy students are getting accommodations they don't deserve, but that low-income students who should be getting help are not. Several also said that the issue of extra time on the SAT is less significant than most believe. But some said the data point to unfair advantages for wealthy students who don't need or deserve extra time.
Mike Dunn advises students with language-related learning disabilities, many of whom seek and receive permission for extra time on tests.
For his students, Dunn said, extra time is appropriate and makes a real difference in demonstrating their intelligence. "Let's say you have to work in a test on texts for reading comprehension" under time pressure, Dunn said. A student may be quite skilled at "deciphering a large volume of text," but not under a time limit. The time limit may deny the ability of the student of demonstrating what he or she can do.
In theory, he said, low-income parents can insist that a public school test a student and -- based on the results -- give him or her extra time. Wealthy parents, however, can seek out a doctor of their choice, decide what to do with the results and seek advice on all of their options.
"In the United States right now, this a great example of the disproportionate advantage that wealthy people have over poor people," he said.
Dunn and the other counselors interviewed for this article said they do not get requests from wealthy families to help them fake a learning disability, but they also acknowledged that this may be due in part to their reputations, and that such families would be unlikely to seek them out.
Judy Bass, another private counselor, said that the differing rates, by wealth, in getting accommodations aren't a result of wealthy students faking it.
The reason is more awareness of options among wealthy parents. "Those parents who are savvy know what to ask for," she said.
In fact, Bass said she worries that some wealthy parents -- learning that their children have learning disabilities and could get accommodations, don't seek them, out of fear that the label could stigmatize their students.
Bass said that, in her experience, those who seek and deserve accommodations get them.
One exception, she said, is the category of students who first seek accommodations when they are in 10th or 11th grade. Schools appear to be skeptical of such requests, she said.
In many cases, Bass said, the requests are legitimate. Bright students with attention-deficit disorder may succeed without much reading or studying until high school. Then in high school they are forced to do more work in which their disabilities hold them back. And so parents request accommodations for the first time then, she said.
Leaving those students aside, she said, "generally if there is a history, you can get accommodations."
Joan Casey, another counselor, said she has not seen a surge in request for accommodations among her clients. She is seeing more requests based on anxiety and depression than in the past, however, she said.
Casey said that for some of her clients, extra time wouldn't be helpful. "I don't automatically think extra time would be a good thing," she said. "The assumption that everyone is clamoring for extra time isn't completely accurate."
Bass agreed. She said extra time only helps some students. "If you don't need an accommodation, all the time in the world isn't going to help you if you don't know the answer," she said.
In 2005 (before recent changes in the SAT), the College Board studied the impact of extra time on SAT scores. Results showed different impacts on different groups of students.
The study found that students with and without learning disabilities benefited from extra time, particularly on the mathematics portion. While medium- and high-ability students benefited, there was "little to no advantage" for lower-ability students.
Jim McCorkell, CEO and founder of College Possible, a mentoring organization focused on low-income students, said it is hard to look at the data and not see inequities. "It sure seems like this couldn't be because learning disabilities are more prevalent among people who are affluent," he said.
McCorkell said he regularly sees students from families who lack all kinds of access to medical care -- and not just to identify or treat learning disabilities. Families without good health insurance or money simply will not know about possible courses of action, he said. Add in the immigrant families where parents may not speak English, and it's clear many of them won't be able to advocate for their children the way a wealthy parent could.
Akil Bello, an educational access consultant who works with low-income students and is co-founder of Bell Curves, a test-prep service that seeks to serve a broad cross-section of students, said he was bothered by the narrative in the Journal story that some low-income students aren't getting the accommodations on the SAT that they need.
That is certainly true, Bello said, but he argued that it is also true that some high schools with wealthy students appear to be awarding accommodations to many more people than could really be justified. The Journal article identified wealthy high schools outside of Boston and New York City where one in three, four or five students is eligible for extra time on tests. The superintendent of a district with one of the high schools was quoted as saying, "Do I think that more than 30 percent of our students have a disability? No. We have a history of overidentification [as learning challenged] that is certainly an issue."
Bello pointed to the reports about the wealthy high schools, and also to the ability of the parents in the admissions scandal to find people to declare that their children had disabilities to say that there are some wealthy students getting an unfair edge.
"This is another means by which people of wealth can take advantage of a system that others can't," he said.
Talking only about the low-income students who need help they aren't getting it is a way "of deflecting" attention from abuses in the system, Bello said.
From the scandal alone, this should be clear, Bello said. "There are communities in which it is known that there are doctors who will write you the right letter, regardless of need."