You have /5 articles left.
Sign up for a free account or log in.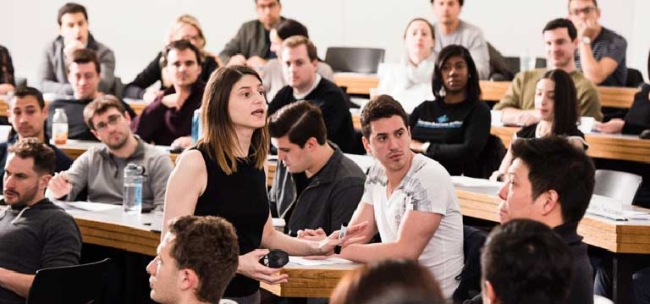 Now may be the most flexible time ever to apply to a top M.B.A. program.
According to a Kaplan survey of admissions officers at more than 100 business schools across the United States, 82 percent said that due to the impact of the coronavirus pandemic, they have made their admissions process more flexible this cycle.
When asked specifically about the role that the Graduate Management Admission Test or the Graduate Record Examinations play in their business school's 2020-21 admissions cycle, 36 percent say they've suspended the testing requirement for all applicants; 24 percent say they have suspended the requirement for some applicants; 18 percent say they have kept the requirement in place; 17 percent say they have suspended the requirement and may keep it permanent; and 6 percent say they are considering suspending the requirement.
Survey respondents also cited a number of additional ways that business schools have become more flexible this cycle, such as:
Dropping the application fee.
Waiving the deposit fee.
Allowing applicants to submit scores from the significantly shorter Executive Assessment instead of the GMAT or GRE.
Relaxing the number of work years requirement.
Extending application deadlines.
"This is an admissions cycle like no other and business schools recognize this, which is why they are taking steps to make the process as student-friendly as possible," said a statement from Brian Carlidge, vice president of admissions programs at Kaplan. "Applicants should keep in mind, though, that although most business schools are taking steps to streamline the process, it won't be any easier to get into business school than in recent years. In fact, with applications surging at M.B.A. programs across the U.S., it's more important than ever to put together the strongest application possible to stand out from the competition."