You have /5 articles left.
Sign up for a free account or log in.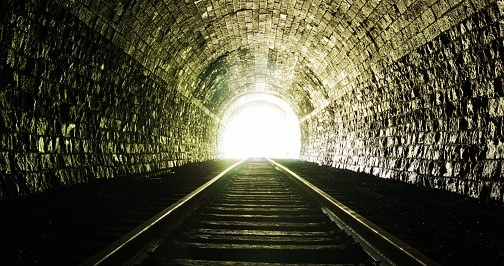 It's still early, but data released last week by the Common Application suggest that the 2021–22 admissions year could be much better for many colleges than the last year was.
For instance, in 2020–21, many colleges reported "delayed application activity in the early months of the COVID-19 pandemic." But the Common App's examination of the data for 2021–22 "revealed large increases over both the sluggish start to 2020–21 and the more typical start to 2019–20," according to a report by the Common App on applications through mid-November.
"Through November 16, 2021, 780,024 distinct applicants had applied to 853 returning members [colleges], an increase of 13 percent over 2019–20 (687,812). Application volume through November 16, 2021, rose 22 percent from 2019–20 (2,534,127) to 2021–22 (3,089,107), following a slow start in 2020–21 (2,630,879)."
The good news is welcome to colleges and universities, where enrollments continued to decline this fall for most institutions, early data from the National Student Clearinghouse Research Center show. Undergraduate enrollment across the board fell by 3.2 percent this fall, echoing last fall's 3.4 percent decline. Since fall 2019, undergraduate enrollments have dropped by 6.5 percent.
Within those figures is a sharp split between highly competitive colleges and universities, public and private, and everyone else. For the highly competitive colleges, last year was a good one, with record numbers of applicants and students. For everyone else, the declines were real. Many regional public and private colleges, and community colleges, are struggling to attract students—and to make their finances work with fewer students.
The Common App data do not include community colleges, which tend to operate on a different calendar from four-year colleges. The Common App data are also totals and do not cite individual colleges.
Jenny Rickard, president and CEO of Common App, has a number of caveats about the data. "Having more applicants doesn't necessarily mean you will have more students," she said.
And there are income disparities. About 60 percent of applicants are from the top quintile of income ZIP codes, and only 5 percent are in the bottom quintile. Rickard said that statistic is of great concern to her but is consistent with data from prior years, including before the pandemic. She said that figure points to the additional work colleges should do, focusing on low-income students.
Even with those qualifiers, the Common App is by far the largest of the organizations that collect applications to multiple colleges, and its reports on applications in the past have been accurate.
Other findings:
In the last admissions year, the Common App "sounded the alarm in response to troublingly low application activity among first-generation and fee waiver–receiving applicants." This year, the numbers are improving. "Through November 16 of 2020, totals for these applicant groups had declined relative to 2019–20. This season, we observed a 22 percent increase in the number of first-generation applicants relative to 2019–20, with first-generation applicants comprising a larger overall share of the applicant pool (27 percent) than in any prior season (through November 16)."
International applicants are also increasing. The report said their numbers are up 40 percent from 2019–20. The report said the leading countries in applicants were China, India, Canada, South Korea and Nigeria.
Public colleges and universities are seeing larger increases this year (28 percent) than are private colleges (15 percent).
"Undergraduate selectivity was a strong predictor of growth in application volume for private members, but not for public members," the report said.
One of the major changes in admissions last year was the growth in test-optional and test-blind colleges; the latter group will not even look at SAT or ACT scores. On this, the Common App data have several key points. First, the number of colleges in the Common App requiring the SAT or ACT decreased to 5 percent, after reaching what the report called "a historic low" last year of 11 percent.
The number of applicants submitting scores increased modestly to 53 percent so far this year, compared to 49 percent last year and 80 percent in 2019–20.
"This at least partly reflects increases in access to testing sites relative to the early months of the pandemic, but could also indicate that applicants are calibrating their application strategies as test-optional policies become more familiar," said the report.
"Among the least likely to report test scores in 2021–22 were first-generation, Common App fee waiver–receiving, underrepresented minority and female applicants," the report said. "Students from lower-income communities were also less likely to report scores than [were] their peers from more affluent communities."
Rickard said she saw the number of those opting not to submit scores as "very significant," when compared to two years ago.
"Schools have been more explicit about being test optional," she said. And prominent institutions have not only gone test optional for a few years, but in the case of the University of California system, permanently test blind.
"My guess is that test optional is here to stay," she said.