You have /5 articles left.
Sign up for a free account or log in.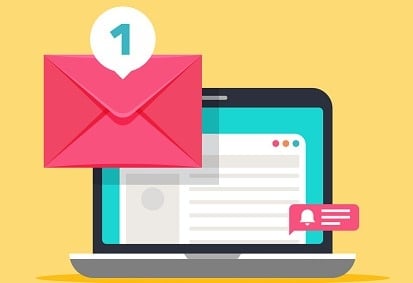 If you are applying to the University of California, Los Angeles, you can't submit a letter of recommendation.
The reason is equity, said Youlonda Copeland-Morgan, vice provost for enrollment management. "The caseload for most public school counselors is incredibly heavy," she said. "Despite their desire to support their senior students, they have many responsibilities."
She said low-income students "are more likely" to have teachers who are overworked and are teaching under emergency credentialing systems. Copeland-Morgan said that when you consider the context, it is unfair to accept letters, so UCLA has not done so "for decades."
UCLA is in the minority among four-year colleges with its policy, and it is an extreme minority among institutions with far more applicants than they can admit. (The University of California, Berkeley, invites letters but does not require them.)
David Hawkins, chief education and policy officer of the National Association for College Admission Counseling, said 80 percent of colleges that participated in a recent NACAC survey said letters of recommendation were important (although they differed on how important), and only 20 percent of colleges said they played no important role. But letters of recommendation are the subject of increasing scrutiny in admissions, he said.
A report last month from NACAC and the National Association of Student Financial Aid Administrators suggested that colleges rethink their entire admissions and financial aid processes to focus more on equity issues.
Letters of recommendation are part of that, Hawkins said via email. "First, we can think about how recommendation letters affect the complexity of the admission process for students, which can produce inequities. Second, the report encourages us to think about what information we hope to get from recommendations and ask ourselves whether the information is truly useful in determining a student's ability to succeed at the institution, whether there is bias in the process of writing and reading recommendations, and whether there are systemic factors that create inequities in students' ability to fulfill this requirement, such as access to school counselors or other educators who can provide letters of recommendation."
Many colleges are still getting used to test-optional admissions, a change that got a large boost because of the pandemic. And many college leaders say they are open to discussing proposals to de-emphasize calculus as an informal requirement for admission.
But few colleges are following UCLA—at least so far.
Admissions officers acknowledge that letters of recommendation are unfair to students who don't have teachers or counselors who can spend real time on writing letters. The ratio of students to counselors is under 250 to one in only four states: Hawaii, New Hampshire, Vermont and Wyoming. It is over 500 to one in 13 states, including California, Illinois, Michigan and Minnesota.
Many talk of the way a thoughtful letter from a counselor or teacher can lead to an admissions decision.
But they also talk of the letters that are too short and too vague.
The Letters That Disappoint
Joseph Montgomery is vice president of enrollment management and student success at Tuskegee University. He said the issue affects not only low-income and disadvantaged students, but the colleges like Tuskegee that serve them.
Many of the letters Tuskegee receives are "very vague," and he said he "expected more, expected better."
Montgomery said he has sometimes been so frustrated with the quality of letters that he has called the high schools that sent them.
He said that colleges depend on a high-quality letter of recommendation for all students, but that "a disadvantaged student is further disadvantaged" when there is no context to evaluate a candidate.
He previously worked at the University of Miami and also has evaluated scholarship applicants for the Coca-Cola Foundation. At those places, he said, "nearly every letter is exceptional."
A Private College Counselor
One counselor at a private high school agreed to discuss the work she does, but only without using her name.
First, she said that recommendations don't count for much in admissions, despite what schools, colleges and parents think. Grades in college preparatory classes count far more than they used to, she said.
But she acknowledged that she has more time to spend on students. Not only does she have fewer students, but "I don't have many of the extra jobs that fall to counselors in other private and public schools—AP testing, scheduling, sponsoring student clubs and organizations, parking lot duty."
"The parents of my students pay extra—they pay taxes to support public schools and they pay tuition and fees, etc., to have their child attend the school where I work."
She said she's guiding 50 seniors through college admissions, and that she gives each student's letter her all.
"My reputation and my school's reputation rests on my candor," she said. "Every letter needs to fit the student and the college it is written for. I can do that if the student does his or her part. Virtually every counselor I have known, regardless of the public/private school factor or the zillion-to-one student to counselor ratio, has worked tirelessly for their students—it is just in the nature of a job. I also believe most folks on the admissions side of the desk consider the counselor caseload, and even take teacher recs where the student is known better by that individual rather than the counselor, as they evaluate recommendations. It is simply in their best interest to do so."
Making the Letters Less Important
The University of Denver does require recommendation letters but says it does so fairly.
Todd Rinehart, vice chancellor for enrollment at Denver, said, "Our approach at Denver is that recommendation letters play a small role in our admission and scholarship decisions, and they are one factor among many that our committee considers."
He said the admissions committee "understands the differences and inequities presented in various recommendation letters, but those same nuances exist with other admission factors, such as grading scales, curriculum rigor and offerings, school resources, quality of science labs, etc."
Rinehart said, "Our readers evaluate each student within the context of their schools and unique situations." He added that "this lens is similar to how we review a student who attends a school that doesn't offer higher levels of math, or limited AP and honors courses."
Can Letters Be Better?
Safiya Johnson is a college and career coach at a high school in the South Side Chicago Public Schools. Previously, she was assistant director of admissions at the University of Chicago.
She just wrote an article for the Journal of College Admission on how to minimize gender and racial bias in letters of recommendation.
But Johnson doesn't think it's enough, even if people follow her advice. In an interview, she said, "Letters of recommendation from smaller, private schools tend to be more detailed about the student. I have seen counselors not submit a letter due to their counseling loads and short letters from large public schools."
She believes that "a standout student in any context will receive" a strong letter. But Johnson worries about lots of students.
"Something I worry about a lot is how hard it can be for students in schools with high teacher turnover to receive a letter of recommendation if their teachers leave every few months or years," she said, adding that she once worked in such a school. "How can students get in touch with their favorite teacher from that one year of instruction? Or maybe morale is so low that students don't even develop strong feelings or connections with teachers that they think will just leave them within the year. It's a terrible system for students in schools with high turnover."
What should colleges do? She said colleges should move toward making the letters optional. "A teacher has a lot to juggle on top of writing a letter," she said. "I've heard of some small private schools offering teachers a stipend for writing a letter. However, in public schools, principals may not be able to offer a financial incentive to teachers to write their high volume of letters. I suggest that colleges accept more personal references, because the person writing that personal reference may have fewer letters to write and can submit a strong letter for a student."