You have /5 articles left.
Sign up for a free account or log in.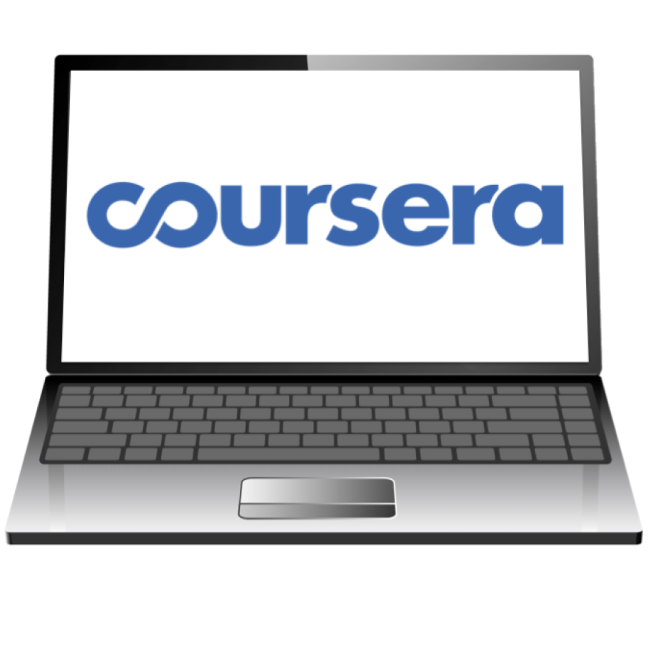 If you dig through the ancient (circa 2011) archives of everything written about the high-octane brand of massive open online courses, you actually won't find the founders of Coursera doubting the value of traditional degrees or the colleges and universities that created them (unlike some of their peers -- yes, you, Sebastian Thrun). That would have been foolhardy, since Coursera worked closely with and depended on universities to produce the content that the technology platform spread far and wide.
But plenty of prognosticators, futurists and journalists who should have known better disparaged higher education by trumpeting Coursera and the other MOOC providers, saying that by making course material freely available to anyone, anywhere, anytime, the platforms heralded the beginning of the end of higher education's stranglehold over credentialing and, in due time, the institutions themselves.
Coursera is linked closely enough to the deepening meme about the digital "disruption" of traditional higher education that the company's pivot back to higher education -- underscored by today's announcement that it is more than doubling, to 10, the number of degree programs it is creating with university partners, including its first bachelor's degree -- may seem surprising.
The company has its hands in many parts of the learning landscape, working closely with companies that want to train their workers and continuing to provide individual learners with thousands of courses they can take freely (or at low cost if they want to prove they completed successfully).
But Coursera is now putting much of its energy into -- and staking much of its future on -- academic programs launched in conjunction with some of the world's leading universities, with Arizona State University, Imperial College London and the Universities of London and Michigan joining its degree-program ranks today.
The company and its campus partners believe these new credentials can take advantage of the platform's extensive reach of 31 million users to drive down the costs of recruiting students (and hence the tuitions they charge) and help the universities begin to slice their degree programs into shorter-term credentials.
Coursera's Soon-to-Be
10 Degree Programs
Current Programs
New Programs:
Bachelor of computer science, University of London
Master of applied data science, University of Michigan
Master of computer science, Arizona State University
Master of computer science, University of Illinois at Urbana-Champaign
Master of public health, Imperial College London
Master of public health, University of Michigan
"We are squarely betting on universities -- and on the continued relevance, even dominance, of the degree as the master credential," says Jeff Maggioncalda, Coursera's CEO since June.
At the same time, he says, the company and its university partners are focused on "redesigning the degree to make it extremely compelling to learners around the world, and a formidable answer to any emerging credentials that might challenge the degree."
Short Course in MOOC History
If you need a full-blown primer on the rise and fall of MOOCs, this is not the story for you. But some sense of Coursera's history is helpful to understanding the noteworthiness of its embrace of degrees.
The company's creation was announced six years ago this week by its founders, Stanford University computer science professors Daphne Koller and Andrew Ng, who vowed through their massive open online courses to make "the best education in the world freely available to any person who seeks it."
The boastfulness of that language (which actually paled in comparison to some of what the MOOC purveyors and their cheerleaders threw around) exasperated many an academic, especially in its assumption that online courses from elite institutions that were mere dabblers in online learning would necessarily be the "best" in the world. 
The hype faded rather quickly, amid completely unsurprising data on how few students completed the courses and the MOOC providers' struggles to find viable business models. The companies' search for revenue (especially Udacity, which like Coursera is for-profit, compared to the nonprofit edX) increasingly took them into the workplace training market, offering non-credit credentials in conjunction with companies to prepare workers in high-demand fields.
While Coursera was not "of" higher education in the way that edX was (born as it was from a union of Harvard University and the Massachusetts Institute of Technology), the California-based company was very much entwined with universities from the get-go. Presidents from institutions like the University of Pennsylvania accompanied Coursera's founders on their early media visits introducing the company, and even as Coursera began working with companies on credentials and working with universities to build out sequences of continuing education courses called "specializations," it kept its eye on the degreed space.
The company began its first degree program in mid-2015, an online M.B.A. through the University of Illinois at Urbana-Champaign, and last year promised a major expansion, which it is taking a significant step toward delivering on today.
An Expansion and a New Sort of Degree
Like its three existing programs at Illinois and its fourth at HEC Paris, a management school, the new Coursera programs (all but one of which are at the graduate level) will be built on a foundation of the self-paced Coursera MOOCs. But credit-seeking students -- who will need to apply and be admitted to the college in question -- can gain access to additional case studies and assessments, as well as grading and live video with smaller cohorts and instructors, through the university's content management system.
Illinois's iMBA, which produced its first graduates in December, offers a look at how the new Coursera programs might work. It now enrolls about 600 students, whose average age is 37 compared to the 27 of the university's in-person M.B.A. program. The $22,000 price tag for the iMBA is roughly a third of what Illinois charges in-state students and a quarter of its out-of-state tuition and fees for an M.B.A., and far below what the online M.B.A. programs offered by peers like the Universities of North Carolina and Maryland charge.
Part of why Coursera and other MOOC providers can offer their online degrees at a significantly lower price (compared to what you might call "traditional" online degrees offered through online program management companies) is because many students "tiptoe" into the programs by starting with a single course, Coursera's Maggioncalda says.
Roughly half of the students in Coursera's current degree programs took one of the open online courses first, essentially enabling students to "try these degrees before they buy them," Maggioncalda says. So not only do students have a chance to see how they like a professor, or how well they perform, before enrolling in the for-credit program, but Coursera also asserts that it can drive down the cost of acquisition of students by tapping into its 31 million users.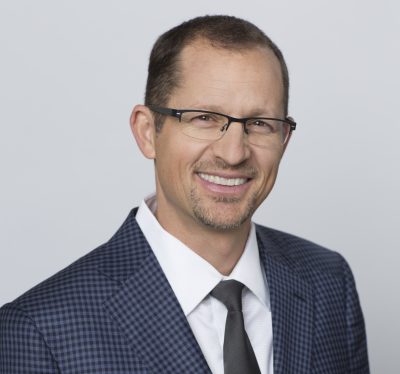 Coursera's institutional partners "share a certain percentage of the learner fee with us in exchange for distribution to our world of learners, and the whole delivery of the system on our platform," Maggioncalda says.
The percentage varies, and while he declined to say what the range is, he suggested that the share is "substantially lower" than the 50 to 60 percent of revenue that online program management companies traditionally have demanded. "Because our universities are using their own [MOOC] content to draw learners to their degrees, their own acquisition costs are dramatically lower and we can charge much lower tuition."
Coursera is doing more than scaling up the number of full degree programs it is offering -- it is also working with its university partners to help break the degree down into smaller pieces.
The company and its partners are introducing something called "master track certificates," which are essentially subcomponents of the master's degree. At Illinois, for instance, an M.B.A. student can, after successfully completing three courses in digital marketing, earn a certificate in that specialty, which is roughly one-sixth of the M.B.A. (and costs $3,000).
"Creating job-market relevance of the 'master track' will take a long time," Maggioncalda acknowledges. But the company and its partners are beginning to create the kind of shorter-term credentials that learners say they want -- and that employers might ultimately be more willing to subsidize than paying to send their workers for entire degrees.
A Chance to 'Re-Bundle'
That was part of what attracted the University of Michigan's James Hilton to experiment with Coursera on new master's degrees in applied data science and public health. Hilton, Michigan's vice provost for academic innovation and dean of libraries, said he returned for a second stint at the university in 2013 -- "when MOOCs were going to take over the world and disrupt everything," he said with tongue clearly in cheek -- in part to help Michigan figure out how to benefit from its burgeoning relationship with Coursera.
In addition to the standard Coursera specializations, the university used the company's platform to launch a series of "teachouts" (essentially weekend-long public conversations about pressing issues such as free speech on campus and the opioid crisis).
The university had historically done relatively little in the realm of online degrees, Hilton says, but the teachouts helped administrators and faculty get more "comfortable" with the idea of using technology to make academic programs more accessible to "people who can't necessarily pick up and move to Ann Arbor."
Hilton continues to carefully couch the new academic programs in the realm of the kind of experiment that a "great inclusive public research university" ought to do. "We still don't say, 'we know what this is, we have this figured out,'" he says. "We a have a better idea, but we're comfortable living in a world of ambiguity."
While much of the attention at Michigan will be on the two new degree programs, Hilton says he is excited by the "master track certificate" the university will be offering in engineering management. He is hopeful that the credential with a Michigan logo will "have some value in the market on its own," but seems particularly intrigued by the opportunity it provides for the university to remake its academic offerings into new shapes and sizes.
A lot of the early furor over MOOCs focused on how they potentially "unbundled" the curriculum, but the "real innovation," Hilton says, may come "in how you re-bundle" -- creating new credentials that have value and legitimacy.
Going Slow on the Bachelor's
It is no accident, Coursera's Maggioncalda says, that of the company's now 10 MOOC-based degree programs, nine of them are at the master's level. And that the bachelor's degree Coursera is beginning, in conjunction with the University of London and one of its colleges, Goldsmiths, is in computer science, "where the world demand [for graduates] far exceeds the supply."
"There's something different about the undergraduate experience, particularly the liberal arts," he says. "It's not clear to me that the most important and valuable learning experience should be totally commercial and totally career focused, so we're going to be pretty careful about this."
Robert Zimmer, professor and head of computing at Goldsmiths, said the institution has a 25-year history of distance learning of various sorts (think the equivalent of correspondence courses) but has not gone online.
The college has a strong arts focus that it brings even to fields such as computer science, and Zimmer and his faculty colleagues are excited by the possibility of bringing to a wider audience their "unique style of teaching computer science, which looks at programming as a creative discipline."
Goldsmiths enrolls about 600 students in its ground-based CS degree but expects to have about 3,000 within five years. In the three-way arrangement, Goldsmiths will provide the instruction, Coursera the platform and the marketing, and the University of London all of the enrollment and student services that surround the teaching and curriculum.
"This is an interesting step forward both for us and for the Coursera trajectory, with this first undergraduate degree," Zimmer said.
150 Years of History
In an early interview for this article, Maggioncalda of Coursera said that "what we are doing is such a fundamental redesign that it will dramatically reshape higher education."
In a follow-up discussion, this reporter asked him if that kind of language wasn't exactly the sort of overheated rhetoric that helped to create so many MOOC skeptics earlier this decade.
Maggioncalda conceded the risk -- but then proceeded to explain the various ways in which Coursera's partnerships with universities may be transformative.
Some of them have to do with the nature of online learning generally. "You can be place-bound, earning this degree while you're commuting, on a mobile phone while you're staring at the face of some of the top faculty in the world," he says. "You can get a top degree for $20,000, without having to give up the opportunity cost of quitting your job."
And different from other online degrees, he says, Coursera's program allows you to "try before you buy," testing the academic program through a single course, build to a subcredential and ultimately to a degree -- or stop at the subcredential level and "still get something that's valuable."
That's from the learner's perspective. Maggioncalda seems just as stoked about the idea that rather than aggressively challenging the world's great universities, as many promoters of alternative credentials want to do, Coursera may be able to help position them for that fight.
"A hundred fifty years of history on how to educate people is not all wrong," he says, rebutting the rhetoric often heard from those who believe higher education is irrevocably mired in outdated curricular models.
"It may be a little monolithic, but just because it's monolithic doesn't man it can't be made modular. And I think we can allow for the redesign and delivery of existing products in new ways."