Learning During the Pandemic
The inequitable ways the move to remote learning has affected different groups of students; are recession-affected students flocking to online courses? What's happening with the fall semester?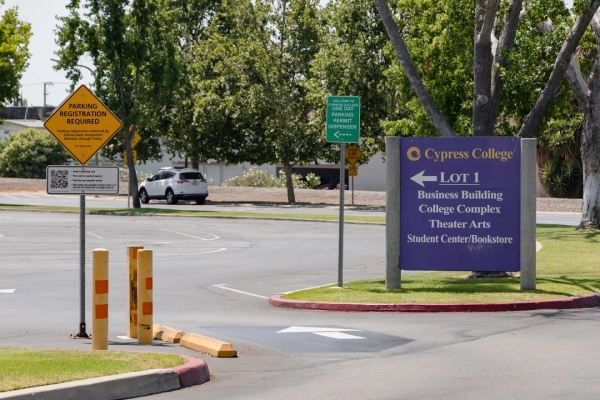 I'm changing it up a bit in this week's column. In most recent weeks, the column has gone deep on a single theme -- the human impact of this spring's shift to remote learning, professors' responsibility for their students' workplace success and how colleges are handling teaching evaluations during the pandemic, to name a few.
Maybe it's just because my mind is scattered, but so many topics are striking me as interesting and important these days that I'm finding it hard to focus on just one. So this week, I'm exploring a handful of subjects that have drawn my attention in recent days: the inequitable ways the move to remote learning has affected different groups of students, early signs of whether recession-affected students are flocking to online courses and the status of the fall semester.
***
A Hotspot (or Router) for Every Student?
People are dealing with lots of terrible implications of and fallout from the coronavirus epidemic -- deaths and sicknesses of family members and other loved ones first and foremost, but also loss of jobs, other forms of economic and family instability, and much other misery.
This doesn't fall into that life-or-death category, but among the most distressing education-related articles I've read in recent days are several (including here, here and here) about how certain groups of students -- especially financially needy students and those who live in rural communities -- are struggling to continue learning as colleges have shifted to remote instruction.
Many colleges are doing what they can to try to minimize the extent to which lack of digital access worsens existing gaps in college access and attainment for some groups. Many are lending or giving out laptops or personal hotspots to students in need, others are turning their parking lots into broadband access points and some, like the Portland Community College Foundation, have contracted with internet service providers to make their wireless services available to students at no charge.
In a recent conversation about how the COVID-19 pandemic has changed the landscape for higher education, Vincent del Casino Jr., provost and senior vice president for academic affairs at San José State University, said that as colleges and universities think about where they are vulnerable to educational "interruptions" going forward, they might spend their precious partnership dollars not with online program management companies (whose work del Casino generally shuns) but with "Comcast, Verizon and other ISPs."
"Right now all those companies are jumping in with two months' free service or reducing their rate to $9.95 a month," del Casino said. That's great as long as this crisis lasts, he said, but what about when those deals expire? "We've largely offloaded responsibility" for those students to corporate providers, and it may be time for institutions to "guarantee" students' access to their learning.
"This may be one of the pain points that COVID-19 unearthed," he said.
Lev Gonick, chief information officer at Arizona State University, agrees that internet access is a major educational issue, more so in this moment than any before. "Until Covid-19, digital equity was an esoteric topic of interest to the few champions and a more sizable invisible minority of unconnected and underconnected communities," Gonick, who has spent much of the last 20 years trying to build high-speed internet networks for needy communities, said via email.
But the Comcasts and Verizons of the world aren't the answer, he said. "Having spent as along as I have on broadband access, and in particular connecting the unconnected, I do not believe working with incumbents will yield internet for all in a sustainable fashion. Incumbents will not build/invest without subsidy. Incumbents will not operate the network without subsidy."
A more promising angle, Gonick suggests, is a version of the rural electrification efforts that the federal government drove under the New Deal a century ago. He envisions partnerships in which the federal government provides funds to design and build an internet backbone and states step up their support of education and health-care services.
***
Another MOOC Moment?
In their essay elsewhere in "Transforming Teaching and Learning" today, Matthew Rascoff and Emily J. Levine provide data from Coursera about the explosion the company has seen in use of its platform since COVID-19 locked most of us in our homes. The authors -- associate vice provost for digital education and innovation at Duke University and an associate professor of education at Stanford University, respectively -- cite the data in support of their argument that learning (much of it in the humanities, rather than in career-related fields) is expanding, not contracting, in this time when traditional instruction has been at least partially waylaid.
"When humanity is under threat, humans crave the humanities," they write, encouraging colleges and universities to put learning -- not credential-seeking -- at the center of their work as the crisis abates.
The burgeoning interest in various forms of learning isn't limited to Coursera.
Dhawal Shah, whose website Class Central writes about massive open online courses and points potential students to the free, noncredit classes, reported that it had 5.4 million users in March, up from 490,000 in February.
Since March 15, when the spike in users first appeared (as many colleges closed their campuses to students and shifted online), a total of seven million people have come to his site looking for courses to take, compared to a total 6.7 million in all of 2019.
Data like those led EdSurge to ask, "Will COVID-19 Lead to Another MOOC Moment?" The article focused on Coursera and MOOC providers such as edX and Udacity making their courses available to colleges and universities at no charge during the pandemic.
A very different sort of learner is flocking to University of the People, an accredited nonprofit institution that makes its courses free except for end-of-course exams. The entity, whose online courses are delivered by volunteer faculty members and advisers, has been a boon to the world's citizens hampered in pursuit of education by refugee crises and wars.
Those affected by the coronavirus and the global recession it has spurred appear to see UoPeople, as it is known, as a lifeline, too.
Shai Reshef, president of University of the People, said via email that it enrolled 31,474 students when its latest term opened last week, up from a previous high of about 25,000.
"A large percentage of the growth is coming from the most pandemic-affected countries," he said, citing China, Japan, South Korea and Italy specifically. "Many have been laid off and are pursuing degrees to aid future job searches. For so many, life after COVID-19 will not be the same. We will expect our enrollment to continue growing."
Do the expanding enrollments in open online courses and in free (but credit-bearing) courses like those at University of the People offer evidence, as Reshef suggests, that people forced from their jobs by the global recession will turn to education providers for help, as has historically been the case?
About a third of respondents to a survey released by Strada Education last week said that if they lost their jobs, they would need education or training to maintain their income level. And over half of respondents said that if they had $5,000 to spend on such education or training, they would seek that learning online.
But enrollment data from free options like MOOCs and UoPeople don't really tell us much, since the "ask" from learners is in time, not money. We'll need to wait for the next round of figures from institutions that historically see their enrollments swell when the economy tanks -- community colleges, for-profit institutions and others with a more vocational focus. But interpreting the significance of those figures could be complicated by the impact of COVID-19, which will almost certainly suppress enrollment that might have been delivered in physical settings or in programs that may be difficult to deliver online.
So it may be an unequivocal good that more people are seeking out learning in this strange moment, either to advance themselves professionally or, as Rascoff and Levine suggest, to keep learning for learning's sake. But it'll be a while before we know whether that thirst will translate into learning that pays the bills for colleges and universities.
***
More on the Status of the Fall?
A few weeks ago, I posited in this space that some forward-looking college leaders were, at least quietly, beginning to prepare for the prospect that campuses might not return to in-person instruction in the fall.
Since then, most institutions have moved their summer programs online, and in the last few days, conversations about the fall have slowly come out into the open. Boston University last week was among the first to acknowledge the possibility of a fall semester online, and now others are following suit.
As you and your colleagues contemplate that prospect, what concerns you most? How are you preparing for a fall term in which your institution continues its teaching and learning activities virtually? How much about the nature of the learning process will change from this spring to next fall?
Please share your thoughts below or in an email to me for possible exploration in a future column.
Stay safe, and keep teaching and learning.
You may also be interested in...
Inside Higher Ed's Quick Takes