You have /5 articles left.
Sign up for a free account or log in.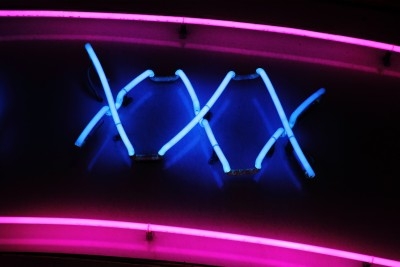 What would a pornographic website based on the theme "Hook 'Em Horns" look like?
The University of Texas may not have wanted to wait around to find out. The Internet Corporation for Assigned Addresses and Names (ICANN) is preparing to open up a new category of Web domains for pornographic sites next year, marked by the suffix "XXX." The University of Texas, which owns a trademark on that cheer, appears to have moved to block porn-peddlers from squatting on "HookEmHorns.xxx" by applying to own that domain itself. (The address is no longer available, suggesting that the university bought the domain — although officials there could not immediately confirm this.)
Texas, which also bought the domains "TexasSports.xxx" and "TexasBoxOffice.xxx," is not the only university taking preemptive action against potential interlopers from the porn industry.
The ICM Registry, which is managing the registrations, has already set aside some university names as off-limits. But an institution's brand often extends beyond the name on the letterhead, and a number of universities are moving to protect other words and phrases they hold dear from being hijacked by skin merchants.
Many are taking special care to protect their athletic brands. Ohio State University has applied for the dot-XXX domains for "Buckeyes" and "Scarlet and Gray" — referring to the university's team name and colors, for which Ohio State has federally registered trademarks. The University of Nebraska has applied for "Huskers.xxx." Duke University has snatched up "BlueDevils.xxx." A search of the ICM Registry's database of available dot-XXX domains shows that other high-profile collegiate team names have been either requested or put on reserve, including "Aggies," "Hokies," "Boilermakers," "Vols," and "Sooners."
Others have gone a step further, preempting interlopers that might have had an eye on other trademarked phrases that are iconic of their athletic programs. The University of Kansas applied to reserve the dot-XXX domain "Rock Chalk Jayhawk," a popular rallying cry. Moving to protect the sanctity of its marsupial mascot, the University of Akron applied for "FeartheRoo.xxx" — precluding what would be a frightening porn site indeed. Those who fantasize about Duke men's basketball coach Mike Krzyzewski, if any do, might be disappointed to find that "CoachK.xxx" will not become a porn destination — taken out of play by the ICM Registry ahead of time, according to Duke officials. (Krzyzewski has owned a trademark on "Coach K" since 2001.)
In September and October, the ICM Registry gave non-porn institutions a window of seven weeks during which they could apply to block dot-XXX domains corresponding to trademarks they own. A spokesperson for the ICM Registry said the registry could not say how many of the 80,000 applications it received in that period came from colleges and universities. But several officials that counsel institutions on such matter say a lot of institutions were interested in preempting porn entrepreneurs from trying to freeload on their brands to try to sell smut.
"There's concern, especially given the nature of the [domain] extension and potentially what it is going to be used for," says Jim Aronowitz, associate general counsel at the Collegiate Licensing Company which advises about 200 institutions about brand protection and management.
"And institutions certainly want to do what they can to protect their trademark rights in a way that makes sense to them."
This naturally involves buying up domains that would be most appealing to pornographers: nicknames and slogans that are short, catchy and recognizable, Aronowitz says.
Gregory Jackson, vice president for policy and analysis at Educause, says he is a bit surprised that the dot-XXX domains have caused such a stir. Jackson, who wrote a memo about the new porn domains in August, said in September that he doubted that universities had much to fear from the porn industry.
"I still don't quite understand what the risk is," he wrote this week in an e-mail, "but then again grabbing a .xxx is pretty cheap."
Registration for a dot-XXX domain typically costs $200, and is good for 10 years.
"I guess the thinking is that we have an opportunity, for a few hundred dollars, to take a preemptive and proactive stance on it," says Paul Vander Tuig, trademark licensing director for the University of Kansas. "So, in the cases where it made sense, we've done that."

For the latest technology news and opinion from Inside Higher Ed, follow @IHEtech on Twitter.