You have /5 articles left.
Sign up for a free account or log in.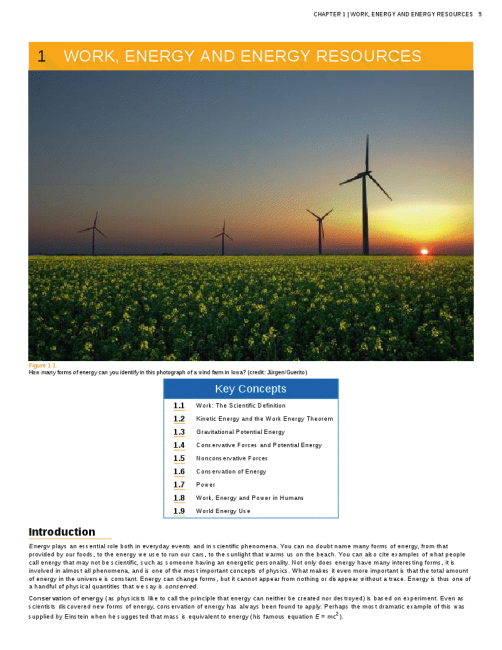 If ramen noodle sales spike at the start of every semester, here's one possible reason: textbooks can cost as much as a class itself; materials for an introductory physics course can easily top $300.
Cost-conscious students can of course save money with used or online books and recoup some of their cash come buyback time. Still, it's a steep price for most 18-year-olds.
But soon, introductory physics texts will have a new competitor, developed at Rice University. A free online physics book, peer-reviewed and designed to compete with major publishers' offerings, will debut next month through the nonprofit publisher OpenStax College.
Using Rice's Connexions platform, OpenStax will offer free course materials for five common introductory classes. The textbooks are open to classes anywhere and organizers believe the programs could save students $90 million in the next five years if the books capture 10 percent of the national market. OpenStax is funded by grants from the William and Flora Hewlett Foundation, the Bill & Melinda Gates Foundation, the 20 Million Minds Foundation and the Maxfield Foundation.
Traditional publishers are quick to note that the new offerings will face competition.  J. Bruce Hildebrand, executive director for higher education of the Association of American Publishers, said any textbook's use is ultimately determined by its academic value. "Free would appear to be difficult to compete with," Hildebrand said. "The issue always, however, is the quality of the materials and whether they enable students to learn, pass their course and get their degree. Nothing else really counts."
In the past, open-source materials have failed to gain traction among some professors; their accuracy could be difficult to confirm because they hadn't been peer-reviewed, and supplementary materials were often nonexistent or lacking because they weren't organized for large-scale use.
OpenStax believes it addressed those concerns with its new books, subjecting the texts to peer review and partnering with for-profit companies to offer supplementary materials for a cost.
Whether the books are used at Rice is up to each professor, but several colleges and universities – "in the low 10s" said Connexions founder and director Richard Baraniuk – have already signed on for the first batch of texts. Baraniuk sees a quality product with the potential to defray a student's total cost and increase access to higher education and expects more colleges to integrate the books as word spreads.
While open-source materials are nothing new, a series of free self-contained textbooks designed to compete head-to-head with major publishers is. Instructors building a class with open-source materials now must assemble modules from several different places and verify each lesson's usefulness and accuracy.
The new textbooks eliminate much of that work, which Baraniuk thinks will be make the free materials more palatable to professors who have been reluctant to adopt open-source lessons. In the next five years, OpenStax hopes to have free books for 20 of the most common college courses.
OpenStax used its grant money to hire experts to develop each textbook and then had their work peer reviewed. The process has taken more than 18 months and will go live next month with sociology and physics books. The only cost to users comes if an instructor decides to use supplementary material from a for-profit company OpenStax partners with, such as Sapling Learning.
Two introductory biology texts, one for majors and another for nonmajors, are slated to go online in the fall along with an anatomy and physiology book. Students and professors will be able to download PDF versions on their computers or access the information on a mobile device. Paper editions will be sold for the cost of printing. The 600-page, full-color sociology book is expected to sell for $30 for those who want a print version -- those content with digital will pay nothing. Leading introductory sociology texts routinely cost between $60 and $120 new.
For students struggling to buy books that sometimes cost more than their tuition, OpenStax editor-in-chief David Harris said it's hard to overstate those savings. Community colleges catering to lower-income students have been among those most enthusiastic about the new materials, suggesting to Harris that the open-source books could help increase access to higher education.
But there are tradeoffs. Many faculty members have used the same books for years or even decades, and switching can mean adjusting reading schedules and redesigning lectures. The new books also lack some of the supplementary features offered by publishers, and haven't been subjected to years of testing and revision like more-established texts.
"They don't have 50 supplements," Harris said. "If you need (overhead) transparencies, we're not the solution for you. But these are quality materials."
The new books aren't an attack on the content of current textbooks, Harris said, but rather a result of prices that can scare students away from some classes. Nicole Allen, textbook advocate for the Student Public Interest Research Group, said open-source materials have the potential to reshape the current market.
"Textbooks are so expensive," Allen said. "They can charge really high prices because students don't have any choice but to buy their books."
While the free books can be used to design a course around, instructors can also suggest them to students unable or unwilling to purchase a traditional text. They can also be modified by instructors, giving a professor the leeway to add local content or alter content so it aligns with a college's religious moorings. Another benefit is that the books can be updated constantly, and don't require a new edition to expand a chapter or correct a typo.
Hildebrand, the executive for the publishers' trade group, said professors will ultimately decide whether Rice's new books gain the foothold their founders expect.
"It's a new piece of a very complex and ever-expanding puzzle," Hildebrand said. "Faculty are tough -- they're under massive pressure and they want the very best for the students. If Rice can meet the quality threshold that faculty demand, then they can participate in the market."
 
More from Digital Publishing