You have /5 articles left.
Sign up for a free account or log in.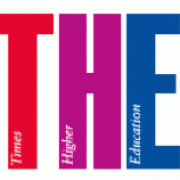 The average completion rate for massive open online courses is less than 7 percent, according to data compiled by an Open University doctoral student as part of her own MOOC studies.
Katy Jordan, whose Ph.D. research focuses on online academic social networks, took time out from her doctorate to gather information on the number of people completing a range of free web-based courses. So far, she has tracked down information on the percentage of students completing 29 MOOCs.
"It's something I've been doing as a hobby," Jordan explained. "I started taking MOOCs as a student in around March last year, and I've been a bit hooked ever since."

Her latest MOOC -- Introduction to Infographics and Data Visualization, run by the University of Texas at Austin -- challenged students to produce a visual representation of some datasets, which is where she got the idea to look into MOOC completion.
According to her findings, which are based on local news articles, university documents, presentations and other information sources (including Times Higher Education), the average MOOC completion rate across the 29 courses was just 6.8 percent.
The course with the highest rate of completion was "Functional Programming Principles in Scala," from Switzerland's École Polytechnique Fédérale de Lausanne, offered on the MOOC platform Coursera. According to Jordan's research, some 19.2 percent of the 50,000 students who enrolled completed the course.
At the other end of the spectrum was "A History of the World since 1300" by Princeton University, also hosted by Coursera, which reportedly recruited 83,000 students with just 0.8 percent reaching the end.
Five of the top six most-completed MOOCs relied on automatic marking alone, meaning that no peer assessment was required. Courses that relied purely on peer grading generally fared far worse in terms of the percentage of students reaching the end.
The average completion rate for the 17 automatically marked courses was 7.7 percent, while for the 11 that involved some degree of peer assessment, the figure was 4.8 percent. For one of the MOOCs Jordan examined, the assessment method was unknown.
Generally speaking, for most of the courses, completion rate is defined as people who earned a certificate -- the people you could deem to have "passed the course," Jordan said.
Although she acknowledged that many people would benefit from taking a course even if they did not reach the end, she said completion rates were indicative of how successful a course had been. "People might have no intention of completing assessment when they register, but I don't agree that completion rates are entirely meaningless."