You have /5 articles left.
Sign up for a free account or log in.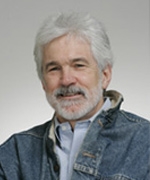 You study homelessness, or female sexuality, and are considered a leader in your field. You aren't tenure-track but you've been a star teacher at your institution -- one of the nation's wealthiest -- for many years. Should you lose your job for failing to raise 80 percent of your salary in outside grants?
Faculty and graduate students at Columbia University are protesting the university's decision not to renew contracts of two noted, non-tenure-track professors of sociomedical sciences for missing their funding obligations. Supporters of Carole Vance and Kim Hopper also say the two medical anthropologists are part of a larger group of non-tenure-track public health faculty who are losing their appointments as Columbia enforces a funding policy that's unrealistic and detrimental to students.  
"The department of Sociomedical Sciences, the [Joseph L. Mailman] School of Public Health, and Columbia University would be diminished by dishonoring of Dr. Vance and her contributions," reads a petition signed by dozens of professors from the U.S. and abroad, as well as graduate students who have worked with Vance. Another petition has attracted similar attention. Vance is a leading scholar of gender and female sexuality who has been at Columbia for some 30 years.
She received a letter earlier this academic year notifying her that she would not be renewed for 2014-15, for failing to bring in 80 percent of her salary in grants. Hopper, well-known for his work on homelessness, and several other longtime, non-tenure-track faculty members have received similar notices, with little to no warning, they say.
"We understand that budget constraints limit what this or any university can maintain during these uncertain times," the first petition says. "However, we also believe that Columbia can and should maintain the position of a scholar with such undisputed importance, integrity, and work ethic."
Referring to Vance's letter of non-reappointment, the petition continues: "At the very least, we believe that this mode of termination, with no discussion, negotiation, or respect, it seems, is beneath all parties involved."
A similar petition outlines Hopper's accomplishments spanning 26 years at Columbia. It says it is "both myopic and unsustainable to attempt to meet budgetary constraints by terminating a proven faculty member who is such an extraordinary scholar, teacher, and mentor."
In addition to the petitions, graduate students voiced concerns about the layoffs at an assembly last month. They said the layoffs seemed particularly distasteful in light of a Columbia's recent announcement that it had completed a $6.1 billion capital campaign, the biggest successful drive in Ivy League history. (Of course, that campaign was for the entire university, and Columbia's biggest donors didn't focus on public health.) Graduate students also said Mailman was overly reliant on federal grant money and asked administrators to reconsider how the school is funded.
In an email, Vance said several other Mailman non-tenure-track faculty are said to have received non-reappointment letters (one was confirmed by Inside Higher Ed), and that others have been warned that they face termination next year if they fail to raise 80 percent of their salaries from external grants.
"This is an odd way to run a university," Vance said. "It is difficult to understand how the Mailman School of Public Health can run big professional degree programs (MPH, Ph.D. and DrPh) without faculty to teach and advise its students. The students are wonderful and deserve better."
Hopper said via email that he'd been offered a "zero salary" position for next year, and shared an email he sent to students explaining the change.
"[A] formal 'Letter of Notification' has effectively ended my employment at Sociomedical Sciences (but NOT, I've since learned, my faculty status) as of June 2014," he wrote. "It's really no surprise given the institutional momentum – tending toward the corporate research supported business model – of the last few years. A balanced budget is tricky to achieve on tuition alone in a department of our size; our 'common costs' obligation to the expansionist Arts & Sciences campus has been increasing as well."
It continues: "Hence, the slowly gathering expectation that faculty aim to raise an ever increasing proportion of their salary through grant support. (The expectation applies, but without penalty, to tenured faculty as well.)"
Asked about the 80 percent policy for Mailman faculty, a university spokesman said via email: "More than many disciplines, public health relies a great deal on grant funding. But there is no standard school-wide expectation, since different faculty have different areas of expertise and many contribute to the school's mission in varying ways. Furthermore, different areas of study have different capacities to attract support, including federal, state, and local government grants, private foundation grants, and individual donors"
But comments from a third longtime, non-tenure-track professor of sociomedical sciences who is losing her appointment at the end of the year, and who did not want to be identified by name, challenged aspects of that response.
The professor said Columbia "prefers" National Institutes of Health grants, due to their high, pre-negotiated overhead rates of 63 percent. (Note: An earlier version of this sentence contained a factual error about calculating indirect costs of doing research.) And because the conditions of such grants dictate that a professor must spend 80 percent of his or her working hours on related research, there's little time to chase down grants from a variety of sources.
Another significant challenge is fitting in quality teaching and mentorship into the remaining 20 percent of one's time, she said. Like other professors with similar terms of employment, she teaches two courses a year and mentors students.
Nevertheless, the professor said she managed to raise about 80 percent of her salary in grants for many years. But within the last year, she dipped below that, in part because federal grants are now harder to obtain due to budget cuts. Almost immediately, she received a letter of non-reappointment. She said it came as a shock. Although her last contract includes the 80 percent policy as a goal, it was never presented to her as a requirement.
Apparently, it's being enforced mid-contract, at least for select sociomedical sciences faculty.
The American Association of University Professors recognizes that medical school salaries vary more than in other university departments. AAUP policy says tenured faculty should be assured a minimum salary "adequate to the maintenance of support at a level appropriate to faculty members in the basic sciences, and not merely a token stipend."
The same minimum may not apply in the case of non-tenure-track faculty, AAUP says, but "those faculty should have a clearly understood and contractually enforceable expectation of a stipulated salary that cannot be unilaterally or arbitrarily abridged during the appointment period."  
The third public health professor says she's personally moved on from her termination, but two major concerns remain: her students and the 80 percent policy's impact on public health research.
The professor is spending time this semester meeting with advisees and other faculty members to develop transition plans for after her departure. Her students aren't happy, and she doesn't blame them. "If someone had done this to my sponsor when I was a doctoral student, I would have been furious," she said.
The professor said that other remaining professors will be even more pressured to chase big funding – which will encourage research on more mainstream issues and stifle purely academic inquiry, or research on unpopular topics.
Rebecca Jordan-Young, an associate professor of women's, gender and sexuality studies at Barnard College who received her Ph.D. in sociomedical sciences from Columbia and who studied under Vance, shared the same concerns.
"Grants follow trends as well as disciplines, and it's much easier to get funding to do work that is already mainstream or has already been identified as a priority," she said, calling the 80 percent policy a "real intellectual blow to the university."
Jordan-Young said it's already hard for people, like Vance, who do "really cutting-edge work that sets the agenda for a discipline to get recognized." The policy will only make that worse. 
She elaborated, via email, on what she also saw as an impossible funding model for faculty members who want to do more than "extremely limited, perfunctory teaching."
"Teaching takes a lot of time," she said. "And serious mentoring is out of the question if you are 80 percent grant-supported. With a 60-hour work week (not atypical, probably) that means that you have 12 hours for every other task besides direct grant-related activities. Every single teaching and administrative and mentoring task must be fit into those 12 hours.  Some of that percent must also go to cultivating the next grants, which you can't ignore or you lose your job."
Alice M. Miller, co-director of the Global Health Justice Partnership of the Yale Law School and the School of Public Health at Yale University, who helped draft one of the petitions, agreed. "Beside being a travesty at the individual level, [the] terminations are indicative of a very worrying system-wide stance at Columbia," she said.