You have /5 articles left.
Sign up for a free account or log in.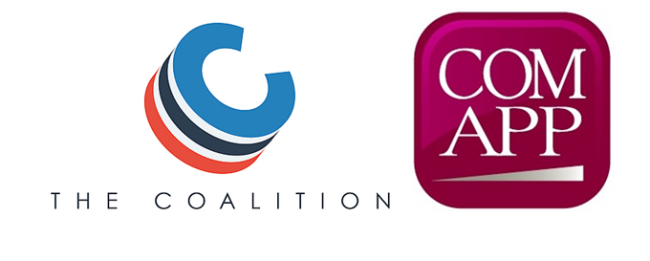 Eighty leading colleges and universities on Monday announced a plan to reverse a decades-long process by which colleges have -- largely through the Common Application -- made their applications increasingly similar.
Further, the colleges and universities are creating a platform for new online portfolios for high school students. The idea is to encourage ninth graders begin thinking more deeply about what they are learning or accomplishing in high school, to create new ways for college admissions officers, community organizations and others to coach them, and to help them emerge in their senior years with a body of work that can be used to help identify appropriate colleges and apply to them. Organizers of the new effort hope it will minimize some of the disadvantages faced by high school students without access to well-staffed guidance offices or private counselors.
While the goals of the effort are ambitious, so are the resources and clout of the colleges participating in this campaign. These colleges include every Ivy League university, Stanford University and the University of Chicago; liberal arts colleges such as Amherst, Swarthmore and Williams Colleges; and leading public institutions such as the Universities of Michigan, North Carolina at Chapel Hill and Virginia. The 80 members expect more institutions to join.
While they aim to create a new way for students to apply, they also hope the portfolio system they create prods changes in high school education that could have an impact beyond those who apply to these institutions.
The new group is called the Coalition for Access, Affordability and Success. It will be open to public institutions with "affordable tuition along with need-based financial aid for in-state residents," according to an outline provided by the coalition. (There isn't a clear definition yet for "affordable.")
Private colleges may join if they "provide sufficient financial aid to meet the full, demonstrated financial need of every domestic student they admit." That means colleges need not be need blind (in which admissions offers are made without regard to financial need) to participate. And indeed a number of colleges that have joined are "need aware" for some students, meaning that, for some of their slots, they consider only those students who do not have financial need. But colleges that engage in "gapping," in which some admitted students are not provided enough aid to attend, will not be allowed to join. Gapping is common among private colleges that do not have substantial endowments.
To participate, colleges also must have a six-year federal graduation rate of 70 percent, a threshold that will exclude many public institutions.
The new effort brought immediate response on social media and on websites where high school students trade gossip and tips about the application process. Many comments suggested that frustrations with the Common Application have people ready for an alternative. One comment on Twitter was from a counselor to high school students: "Look out Common App -- here comes viable competition." A comment on College Confidential (where students and their parents discuss admissions): "Bye-bye Common App!"
But others were quick to note that most coalition members are wealthy, prestigious institutions, and raised questions about how this would help those who aren't likely to be admitted to those colleges. (More below, but that's the line the Common Application is taking.) And some questioned whether the portfolios would add stress to high school freshmen by having them think about college admissions that early.
There are three main parts to the coalition's work:
The high school student's portfolio: This would be offered to all high school students, free, and they would be encouraged to add to it, starting in ninth grade, examples of their best work, short essays on what they most proud of, descriptions of their extracurricular activities and so forth. Students could opt to share or not share all or part of their portfolios, but college admissions leaders would provide regular prompts, appropriate for grades nine and up, and questions students should ask about how they are preparing for college.
New forms of interaction with high school students. Students could opt to share (with any privacy levels they desire) some or all of their portfolios with people who might provide advice. Community organizers focused on education might check in on students to see how they are progressing. Colleges could, at students' invitations, provide feedback as early as freshman year of high school. Pamela T. Horne, vice provost for enrollment management at Purdue University, which is part of the coalition, said she always worries about high school students who may well have the talent to do well in math and science but don't have anyone pushing them. She envisions universities such as Purdue accepting students' invitation to advise them as early as ninth grade, "so we can say, 'yes, you are on a path to be ready for calculus,' or can say, 'yes, you did well in science courses so here are more to take,'" and so forth.
A new application system. The coalition will introduce a new online application. Like the Common Application, there will be some factual information that students would need to enter only once (name, high school, etc.). But once an applicant hits short answers or essay or other sections, each college would prepare its own questions. The idea is to link many of the questions to material that applicants would have put in their portfolios, so applicants are not scrambling for ideas on essays but are relying on work they did in high school. (Standardized test scores and high school transcripts would continue to be provided to colleges.)
The portfolio system is scheduled to be live in January, and the application in the summer of 2016.
The goal of these three features is to change the way students, colleges and society think about the admissions process. "The idea isn't about how you should pad your résumé, but about how you should have significant experiences as part of your education," said Horne.
Stephen M. Farmer, vice president for enrollment and undergraduate admissions at the University of North Carolina at Chapel Hill, said UNC was joining because of the opportunity in this new approach to interact with low-income students much earlier, and to help them prepare for admission. "We've got to broaden our thinking about what constitutes talent," he said, adding that this approach will lead universities to focus on developing the talent of high school students, not just picking already talented high school seniors.
Seth Allen, vice president and dean of admissions and financial aid at Pomona College, was one of the organizers of the coalition. He said the coalition's ambition is to "serve students who don't have the college-going resources" of wealthier students, and to create a communication system so that others "can act as a proxy for a counselor asking the right questions."
Allen said that organizers also want to shift college preparation and admissions away from the current frenzy, which many find decidedly disconnected from educational values. When colleges ask their own questions, and students are drawing on a large portfolio of work to answer, "I'm hoping to have more rich, vibrant parts of the application."
Community College Transfers
Coalition organizers stressed that they expected more colleges to join over time, as details are worked out and better understood. Reviewing a list of the initial 80 colleges (available at the end of this article), the lack of any University of California campuses jumps out, given that UC includes some of the best universities in the country and that most of the system's divisions meet the minimum graduation rate requirement.
Dianne Klein, a spokeswoman for the university system, said that when coalition organizers approached UC about joining, the plans for the application did not have features for evaluating community college transfers. "That alone was a nonstarter," she said, because the university values transfer students. Further, it was unclear if applicants could use the same application to apply to all UC campuses, not all of which have a 70 percent graduation rate.
Klein said UC has been told that the coalition now plans to include applications that can be used for community college transfer applicants (as does the Common Application). As a result, UC remains open to joining the coalition, she said, adding that there has not been time for a new round of discussions. Coalition officials confirmed that they are planning to have a transfer option as part of the application.
A Challenge to the Common App?
One big question about the new system is how much of a challenge it will represent to the Common Application, which has more than 600 members, including most if not all of the new coalition's members. Over its 40-year history, the Common Application has grown from a small group of small liberal arts colleges to a dominant player in college admissions, attracting all kinds of colleges with competitive admissions, many of which have reported boosts to application numbers since joining the Common App.
All of the coalition members contacted for this article said that they plan to offer, but not require, the coalition application, and that they expect to continue having a majority of applicants (certainly in the coalition's early years) apply through the Common App. Several members of the Common Application board are admissions officials at colleges joining the coalition.
Many admissions leaders who once raved about the Common Application stopped doing so in fall 2013, when the Common App introduced a new software system that resulted in numerous glitches and system crashes that prevented applicants from submitted their applications on time. Students, guidance counselors and college admissions deans all complained not only about the problems, but what they perceived as a slow response from the Common Application. Many also started talking about how the Common Application represented a "single point of failure" in admissions technology, since many institutions had no other way to accept applications.
The Universal College Application -- now up to 44 colleges -- gained ground in the wake of the Common App's technical failures in 2013, but Universal has never had the critical mass or recognition among high school students of the Common App.
Further, the Common Application has been criticized on issues aside from the technology failures (which no longer appear to be a problem). Some admissions experts have questioned whether, in the simplicity of its approach, it has homogenized college admissions to the point where the application process has lost its ability to help students and colleges find a good match. (For an example of this type of critique, see this essay in Inside Higher Ed by Theodore A. O'Neill, formerly dean of admissions at the University of Chicago.)
Organizers of the coalition took care not to criticize the Common Application in discussing their new venture. But there is no question that, if it takes off, the coalition could represent a significant challenge to the Common App, which charges a per-applicant fee to colleges. Allen of Pomona said he would consider the new application highly successful if, in a few years' time, it was responsible for 15 percent or so of his college's applications. Across coalition members, such a decline would be a serious loss of revenue for the Common Application.
Purdue's Horne said that, in considering the reasons to join the coalition, "we want to assure that no matter what, in the future we have at least two different online applications, so that just in case something goes wrong, we have an alternative."
Matthew T. Proto, vice president and dean of admissions and financial aid at Colby College, said he welcomes having an alternative to the Common Application, and views the coalition application as creating "another pathway" for students to college. Proto said he wants to see Colby and other high-quality colleges attract more students from disadvantaged backgrounds, and he thinks the portfolio could help more of them envision college in their future and present their own talents in ways that might win them admission.
Customizing Applications
For colleges that are joining the coalition, one attraction is the ability to embrace a less formulaic approach to applications than has been the norm. Jeremiah Quinlan, one of the organizers of the coalition and dean of undergraduate admissions at Yale University, said that "technology has completely transformed our application process, and the back end of our process, but the Yale application today is very similar to what I filled out when I applied to Yale decades ago, and the students are very different."
He said he imagined Yale asking applicants to submit a piece of work from their portfolio "rather than another 500-word essay," so that the admissions team would be looking at actual student work.
Jess Lord, dean of admissions and financial aid at Haverford College, said that he has "not been a total fan of this push to minimize institutional presence in the application," so he is pleased by the idea that the coalition will move away from that model. He said that having similar or identical applications "has obviously meant more applications and arguably helped access," but he added that he thinks "there might be a better balance that would more fully serve students and institutions."
While he believes applications with more of a unique tie to an institution create an "opportunity for students to build relationships with institutions," to the extent others prefer the status quo, the Common Application remains an option for colleges. "[Having] more application options serves the larger end by giving students more pathways to engage with specific institutions," Lord said.
Common Application Makes Its Case
Aba G. Blankson, director of communications for the Common Application, started a discussion about the new coalition by taking the high road. "If the coalition helps more students to go to college, then that's great. Ultimately that's what it's all about," she said.
But she went on to question whether the new application is the best tool for many low-income students. Blankson said that 32 percent of the 860,000 applicants who used the Common Application last year were first-generation students. Many of these students enroll at colleges that, in part because they serve many disadvantaged students, don't have the graduation rates to be eligible for the coalition.
"All students deserve an opportunity to go to college," she said. "Not all of them are going to be admitted to [coalition] institutions. Having the breadth and diversity of our membership helps more students find a fit, even if they are not admitted to some of these elite institutions."
Patrick O'Connor, associate dean of College Counseling at Cranbrook Schools and a member of the Common Application board (but speaking for himself), raised another issue. He said that he had "equity" concerns, given that colleges may be evaluating very different submissions from those who use the Common Application and those who used customized coalition applications. "If one applicant on the coalition application uses a portfolio item, while a Common App applicant uses an essay prompt, will it be easy to compare the qualities of the two submissions?" he asked.
Building the Website and Paying for It
Allen of Pomona said the portfolio and application system is being built, for free, by CollegeNet, a company that provides technology services to colleges in admissions and other areas. CollegeNet last year filed an antitrust lawsuit against the Common Application, and CollegeNet's CEO last year wrote an essay in Inside Higher Ed criticizing the Common Application. CollegeNet has also been a major supporter of the Education Conservancy, a group that has promoted a range of reforms of college admissions.
Eventually, Allen said, CollegeNet will likely receive fees on a per-applicant basis from colleges that use the coalition application. He said he expected the payments to end up being cost neutral, as colleges would be paying less to the Common Application if applicants start to use the coalition's application.
Calls for Reform in Admissions
Efforts to reform college admissions are difficult to pull off for a number of reasons. One is that institutions find it difficult to move together, as institutional interests may not always align. In 2006, Harvard and Princeton Universities ended their early action programs, in which applicants find out early if they are admitted. Many critics said that the practice favored wealthier students, who had the support (financial and otherwise) to make decisions early. But Yale University declined to go along, and momentum stopped. Today early action is back at Harvard and Princeton.
Legal threats may also limit reforms. Another reform many would like to promote is to reduce the use of non-need-based aid. Many college leaders say that they would move funds from non-need-based (so called merit aid) to need-based, but that they can only do so if the colleges with which they compete do so at the same time. And mutually agreeing on such a plan could lead to antitrust investigations by the U.S. Justice Department.
The coalition appears to have identified a path around legal problems (no collaboration on aid or setting tuition rates), and on identifying issues on which a substantial group of colleges can agree. And while the group is clearly made up of public and private institutions that are more competitive (and more well off) than many of their peers, this is a group of institutions that others seek to emulate.
The coalition's work also comes at a time of many calls for reform in the admissions process. The College Board is preparing to introduce a new version of the SAT -- and more colleges than in the past are going test optional.
Institutions such as Goucher, Bennington and Bard Colleges are introducing new options for applications -- and attracting considerable praise for doing so.
And First Lady Michelle Obama has stressed the importance of better guidance for low-income high school students if more of them are to prepare for and apply to college.
Meanwhile, admissions leaders will gather in San Diego this week for the annual meeting of the National Association for College Admission Counseling, where the coalition's announcement is sure to generate considerable discussion.
Coalition Members
The members of the new coalition are:
Amherst College
Bates College
Bowdoin College
Brown University
Bryn Mawr College
California Institute of Technology
Carleton College
Clemson University
Colby College
Colgate University
College of the Holy Cross
College of William & Mary
Colorado College
Columbia University
Connecticut College
Cornell University
Dartmouth College
Davidson College
Duke University
Emory University
Franklin & Marshall College
Franklin W. Olin College of Engineering
Georgia Institute of Technology
Grinnell College
Hamilton College
Harvard University
Haverford College
Illinois State University
Indiana University at Bloomington
James Madison University
Johns Hopkins University
Miami University of Ohio
Michigan State University
Middlebury College
Mount Holyoke College
North Carolina State University
Northeastern University
Northwestern University
Oberlin College
Ohio State University
Penn State
Pomona College
Princeton University
Purdue University
Reed College
Rice University
Rutgers University at New Brunswick
Skidmore College
Smith College
St. Olaf College
Stanford University
State University of New York at Geneseo
State University of New York at Buffalo
Swarthmore College
Texas A&M University
Tufts University
Union College
University of Chicago
University of Connecticut
University of Florida
University of Illinois at Urbana-Champaign
University of Maryland at College Park
University of Michigan
University of Minnesota-Twin Cities
University of Missouri
University of New Hampshire
University of North Carolina at Chapel Hill
University of Notre Dame
University of Pennsylvania
University of Pittsburgh
University of Rochester
University of South Carolina
University of Vermont
University of Virginia
University of Washington
Vanderbilt University
Vassar College
Virginia Tech
Washington University in St. Louis
Wellesley College
Wesleyan University
Williams College
Yale University