You have /5 articles left.
Sign up for a free account or log in.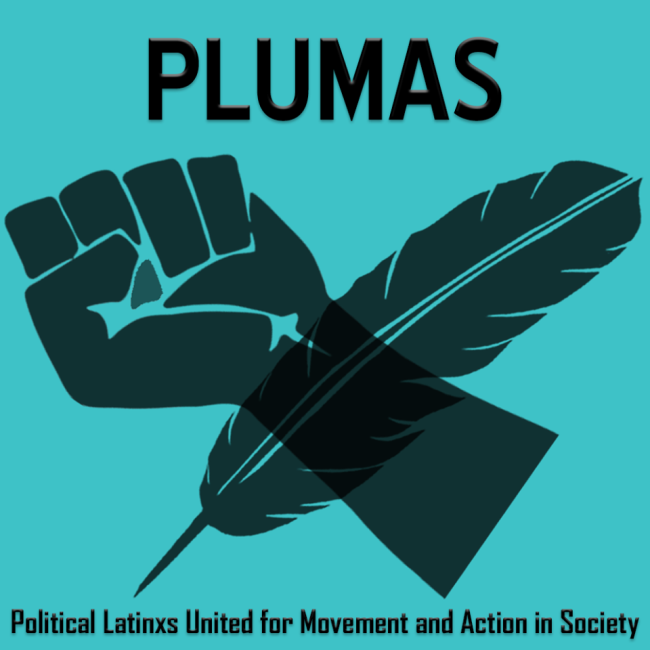 Anyone following the recent protests on college campuses may have noticed a word that simply didn't exist a year or two ago -- Latinx.
At Pomona College, for example, student activists demanded in a letter that their president meet with each of six "affinity groups." Among them: "Latinx students."
These Latinx students are the same group who would, a year ago, have been grouped under the terms "Latina," "Latino" or, commonly, "Latino/a" (or even "Latin@"). But, in order to escape the implicit gender binary there and include all possible gender and sexual identities, the final gender-determining syllable is increasingly being replaced with an X.
And the term is quickly becoming more common. Google trend data show it began to appear in Internet searches late last year and surged suddenly in November 2015. And experts say it first began to spread in academic literature about two years ago.
"It came out of a need to have a term that is more inclusive of people that are not gender conforming," said Maria Scharron-del Rio, associate professor and program coordinator at the School Counseling Program with the School of Education at Brooklyn College, who recently co-authored an essay in support of the term's use. "I think we are still struggling to name ourselves, or to name a part of ourselves. That's where it comes from," she said. "To name yourself if you're out of the binary, but also to be inclusive."
Scharron-del Rio first noticed the use of the letter X to escape the gender binaries encoded in the Spanish language about two years ago in a number of Puerto Rican psychology periodicals. Authors would, for example, write "lxs participantes" to avoid the masculine "los" in the phrase "the participants."
Since then, "it's becoming increasingly common," she said. Although, "whether it will become mainstream or not, that definitely remains to be seen."
It's certainly more common on college campuses. Some student groups are changing their names to include the term. The Chicanx Caucus, a group for Mexican and Mexican-American students at Columbia University, changed its name from the Chicano Caucus late last year.
At the University of Maryland at College Park, the Coalition of Latinx Student Organizations and Political Latinxs United for Movement and Action both recently changed their names (though the former group hasn't necessarily had the chance to update their logo). There's a Latinx Student Union at Pitzer College and a Latinx Law Student Association at Seattle University. Even groups that haven't changed their names are still using the term. At the University of Florida, for example, the Hispanic Student Association recently hosted its annual Hispanic/Latinx Student Assembly. And campuses all over the country recently celebrated Latinx Heritage Month
The change isn't without its detractors, however. Scharron-del Rio wrote her essay supporting the term in order to rebut a piece in Swarthmore College's student newspaper arguing against the term. In their op-ed, students Gilbert Guerra and Gilbert Orbea called the term a "buzzword" and argued that "By replacing o's and a's with x's, the word 'Latinx' is rendered laughably incomprehensible to any Spanish speaker without some fluency in English." They write, "It effectively serves as an American way to erase the Spanish language. Like it or not, Spanish is a gendered language. If you take the gender out of every word, you are no longer speaking Spanish. If you advocate for the erasure of gender in Spanish, you then are advocating for the erasure of Spanish."
Spanish speakers are by no means the only people to wrestle with the question of how to adapt languages that by their very nature force words or names into gender-specific niches. In an essay for The Toast, Israeli-American writer Ilana Masad describes how some people in Israel who reject traditional gender categories go out of their way -- even though Hebrew words are linked to gender -- to use verbs without gender or to mix genders randomly.
"Just goes to show you that sometimes the only way to right a wrong is to ignore the rules entirely," she writes.