You have /5 articles left.
Sign up for a free account or log in.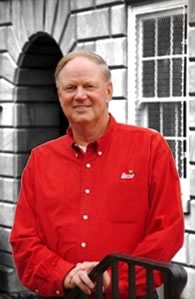 Kentucky Governor Matt Bevin tried to turn the page Friday at the University of Louisville with a near-complete governance overhaul, but in doing so he introduced a lengthy list of new questions at an institution already facing an overwhelming set of issues.
Bevin announced that longtime President James Ramsey has offered to step down, ending a tenure that dates to 2002. The departure would mark the end of a presidency during which the university drastically increased in size and stature but also descended into a steady stream of scandals and controversy.
In another move, virtually unprecedented, Bevin said he was dismissing nearly all members of the university's Board of Trustees and shrinking the board in size. Effective immediately, Bevin, a Republican who has been in office since December, cleared the board of all existing governor-appointed members, leaving only three trustees in place who represent Louisville's faculty, staff and students. He then put in place a process to appoint 10 new trustees for a new permanent board.
The moves would have the effect of shrinking a 20-member board to 13 members. They also eliminate trustees who had grown divided over Ramsey's future.
Bevin instructed Kentucky's Postsecondary Nomination Committee to provide him with 30 potential nominees to pick from for the 10 slots on the new board. The governor also put in place a three-trustee interim board to head the university until the 10 new appointments are made -- a time period estimated at two weeks. The interim trustees are corporate lawyer Bonita K. Black; Ulysses (Junior) Bridgeman, a former Louisville basketball player and restaurant mega-franchisee; and Jeffersonville, Ind.-based obstetrician-gynecologist Ronald L. Wright. None were among the trustees the governor dismissed.
Bevin said during a Friday press conference that the Board of Trustees had divided into factions and become dysfunctional. A need for changes has existed for some time, he said, adding that no single issue drove him to make the moves.
"Some have had to do with academic things, some have had to do with administrative things, some have had to do with athletic things," Bevin said. "But there's a whole variety of issues that have been associated with the university that have not been in the best interest of the university."
Trustees had been divided over Ramsey's status. Some voiced no confidence in his future while others had resisted a no-confidence vote during a March meeting filled with personal attacks.
While some problems may be removed along with the old board and president, Louisville now faces a new set of issues. It is a complex institution with many moving parts and an operating budget of over $1 billion pressured by state budget cuts. It will suddenly lose nearly all of its institutional knowledge at the top while facing uncertainty over how the leadership restructuring will play out. Further, there are questions over whether that restructuring is legally permissible, with some already speculating it could end up in court. And it's not at all clear if the changes will draw the attention of Louisville's accrediting agency -- or what they mean for Ramsey's role at the top of the University of Louisville Foundation, where he is also well compensated as president.
"It will be complicated for a while," said Robert L. King, president of the Kentucky Council on Postsecondary Education, a statewide entity coordinating Kentucky's postsecondary education system, with duties including approving tuition and admissions criteria. Kentucky does not have a statewide board to govern its public universities.
Some of the complexity will come as Louisville seeks to move past a number of scandals and controversies taking place during Ramsey's tenure. In the last year alone, the president has been the subject of scrutiny over high pay he received from the university and its foundation.
He was criticized for wearing stereotypical Mexican costumes with staff members at a Halloween party, and has taken flak for not hiring a provost from outside the university.
Louisville also found itself under NCAA investigation following allegations a university staffer paid for prostitutes and dancers for men's basketball players and recruits. The FBI has investigated whether two executives misused university funds in a business.
Ramsey's departure is not immediate. Bevin said Ramsey was willing to stand down in two weeks or after an interim period. In a letter to the governor, the president said he was willing to resign or retire after the new Board of Trustees is in place.
"The members of a restructured board compliant with state law should have the opportunity for a fresh start," Ramsey's letter said.
Even in the context of a remarkable cluster of controversies at Louisville, the complete governance overhaul surprised experts in Kentucky higher education.
"I think a deeper, longer source of concern and question has been the U of L Foundation and how its board meshes with the university board, and with Ramsey as president holding prominent positions on both," John Thelin, a professor of history of higher education and public policy at the University of Kentucky College of Education, said in an email. "There's been a long running tension between journalists and the university in gaining access to U of L Foundation records. But on the face of it, I would say that replacing the university board was surprising."
Some trustees have called for Ramsey's ouster from the presidency of the foundation. But Bevin said Friday his announcements were only related the the university itself. Meanwhile, there has been chatter that Ramsey could find a way to remain at the university, convincing a new board to ask him to remain or staying on while legal issues play out in court.
There are rumblings the board changes for the university may not be allowed under state law. Bevin issued an executive order dropping the board to 10 governor-appointed members. That order said the change was for efficiency, transparency and improved administration. But Kentucky statutes specifically call for 17 of Louisville's trustees to be appointed by the governor -- and for trustees removed for cause to be entitled to a hearing.
Bevin used an executive order on another state board Friday, abolishing and replacing the Kentucky Retirement Systems Board of Trustees. The two moves caught the attention of the state's Democratic attorney general.
"Today Governor Bevin took unprecedented actions directed at two important governing boards," Attorney General Andy Beshear said in a statement issued Friday afternoon. "Lawmakers mandated that these boards be independent. My office is therefore closely reviewing today's actions."
Some lawmakers also criticized the move. Kentucky State Senator Morgan McGarvey, a Democrat from Louisville, called it an "incredible overreach" that would "result in flushing out the good with the bad," according to the Louisville Courier-Journal. McGarvey went on to say that Bevin's executive order is in conflict with a state statute.
Legal or not, experts in public higher education governance said such a sweeping change merits scrutiny going forward. Replacing all appointees to a public body has the potential to result in that body being packed for political motivation, said Philip Bredesen, a former Tennessee governor who chaired the Association of Governing Boards' National Commission on College and University Board Governance.
While many governors appoint trustees, those trustees are usually appointed on a staggered basis, with terms expiring at different times -- preventing a board from being completely stacked by one politician overnight.
Bredesen said he wasn't familiar enough with Louisville to comment directly on the university's situation. Still, it's important to make sure new trustees are picked for their ability to steward the university, he said.
"You have people appointed, especially in public boards, who are political favorites or ideological favorites, or they're interested in the sports program," Bredesen said. "You need some good long-term board members who have the interest of the university -- who know how to serve on a board. They don't come to the board with an agenda."
The university and governor's office were already in court recently over the board's composition. Earlier this year they settled a lawsuit claiming Louisville's Board of Trustees did not have enough minority representation.
It is not yet clear whether the governor's action could have any effect on Louisville's accreditation. Its accrediting body, the Southern Association of Colleges and Schools Commission on Colleges, does list standards on governance, including that "the governing board is free from undue influence from political, religious, or other external bodies and protects the institution from such influence."
But a SACSCOC spokeswoman said Friday it was too early to know the impact of moves that had just been announced.
Political factors aside, the massive leadership changes will be a major challenge to the details of running the complicated institution that is the University of Louisville. The university has a medical school, high-profile athletic programs and multiple colleges. That means trustees need to understand students, medical education, health care reform, academics and college athletics.
"This is a complex enterprise that needs effective governance," said Peter Eckel, a senior fellow and director of leadership programs at the University of Pennsylvania's Graduate School of Education. Eckel is a former vice president for programs and research at the Association of Governing Boards of Universities and Colleges.
The university loses continuity and institutional knowledge. New trustees always face a steep learning curve. Now they have an even steeper curve ahead of them without existing trustees to help in their early days.
Yet completely new leadership does present its own potential upside, Eckel said.
"It provides an opportunity for the board, the administration of its president -- Ramsey or a successor -- to really focus on what is the type of governance structure, culture, content that is best going to serve the university moving ahead," Eckel said.
There is no consensus on whether shrinking Louisville's board will hurt it or help it. In the corporate sector, there is an argument that smaller boards are more effective, Eckel said. But many successful private universities have much larger boards with dozens of members.
Smaller boards are sometimes recommended as a way to cut complexity and ease problems. At the same time, universities tend toward larger boards for fund-raising purposes.
Ultimately, the question of board size and structure will be answered differently at each institution, Eckel said.
"Structure doesn't change culture," he said. "But removing all of the board members and adding new board members does give them not just an opportunity to restart the structure conversation, but also the culture conversations."