You have /5 articles left.
Sign up for a free account or log in.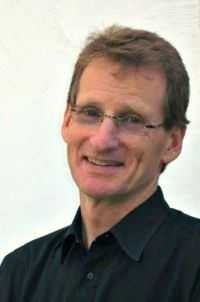 The Colorado State University system and a professor who sued its chancellor and Board of Governors have settled a lawsuit he filed alleging First Amendment violations and defamation on the part of the institution.
Timothy McGettigan, a sociology professor at Colorado State University, Pueblo, sent an email to faculty and students in 2014 calling for resistance to proposed faculty cuts. McGettigan used historical imagery in his email, recalling the "children of Ludlow," a reference to a 1914 massacre of striking coal miners.
"The hit men massacred those people. Coldly and methodically, the hit men turned their guns on women and children. The hit men riddled the little tent village in Ludlow with bullets, and then they set that village alight," McGettigan wrote at the time. "That was a century ago. But what, if anything, has changed in southern Colorado?"
The university then shut down McGettigan's access to his email address, saying McGettigan violated the institution's policy on use of electronic communications. While terms of the settlement weren't released, his email account is back.
"Considering the lessons we've all learned from Columbine, Virginia Tech and more recently Arapahoe High School, I can only say that the security of our students, faculty and staff are our top priority," a spokeswoman said at the time.
The implication that McGettigan was promoting violence, as well as the shutdown of his access to his email account, prompted McGettigan to file a lawsuit alleging defamation as well as First Amendment violations. McGettigan said he received the final settlement papers Tuesday.
Although McGettigan did not reveal the precise details of the settlement, he said it was settled in his favor with an undisclosed sum of money being awarded to him. The parties were set to go to trial in October.
"When the university shut down my ability to communicate, to respond to these falsehoods [about the reasons for the proposed cuts] the administrators were putting forward, then the only other means that I had at my disposal to fight back against the university power structure was the judicial system," McGettigan told Inside Higher Ed.
In a statement, Colorado State, Peublo, President Timothy Mottet -- who was not president when McGettigan filed the lawsuit -- said the university was committed to free speech.
"As stewards of the public trust, the University determined that the best use of resources was to resolve this matter without further litigation," Mottet said. "The cost of litigation would far exceed the settlement amount in both dollars and employee time spent assisting in the litigation and attending trial. Our University is committed to freedom of speech and expression as foundations of a higher learning community. Like all colleges and universities today, we also recognize the complex challenge of balancing First Amendment rights with the need to ensure a safe campus climate that is welcoming and inclusive for all our students, staff, faculty and community. Moving forward, the University is forming a faculty task force that will be charged with developing a set of recommendations to promote free speech, campus safety, and civil discourse."
McGettigan has said that he is confident about free speech at Colorado State, Pueblo, going forward, and parts of the settlement included efforts to evaluate free speech at the institution. (He was first reached by Inside Higher Ed via a university email address.)
"I have made requests to the university that we evaluate how restricted free speech is at CSU Pueblo," he said. "No former administrator at the university has been willing to move in that direction, but the current president [Timothy Mottet] is a man of principle, is enlightened, and he has already announced plans to go forward with a faculty-driven review [on] chilled free speech at Pueblo … These are things I never thought that the university would make progress on."