You have /5 articles left.
Sign up for a free account or log in.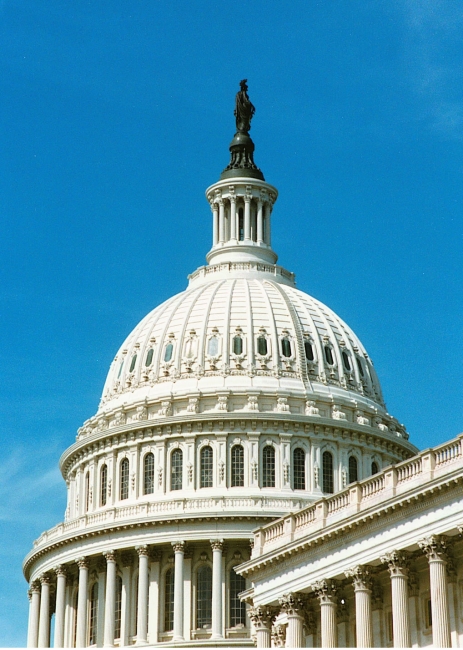 Congressional negotiators late Wednesday reached an agreement on a bill to fund the government through the rest of the 2018 fiscal year, which began in October.
In general the bill increases spending for most programs important to higher education, in many cases significantly so.
The table below shows rounded figures for the amounts appropriated by Congress in 2017, proposed by the Trump administration and agreed upon in this week's compromise.
Both houses must pass the bill by Friday to avoid another government shutdown.
 
2017 Appropriation (millions)
2018 Proposed
(millions)
2018 Negotiated
(millions)
% Change, 2017 to 2018
EDUCATION DEPARTMENT
 
 
 
 
Financial Aid Programs
 
 
 
 
Maximum Pell Grant (not in millions)
$5,920
$5,920
$6,095
3%
Supplemental Educational Opportunity Grants
733
0
840
14.6%
Federal Work-Study
990
500
1,130
14.2%
Institutional Aid
 
 
 
 
Strengthening Institutions
87
0
99
14.5%
Strengthening Tribal Colleges
28
28
32
16.4%
Strengthening Alaska Native and Native Hawaiian-serving Institutions
14
14
16
15.9%
Strengthening Historically Black Colleges and Universities (HBCUs)
245
244
280
14.3%
Strengthening Historically Black Graduate Institutions
63
63
72
13.9%
Strengthening Predominantly Black Institutions
10
10
11
11.1%
Strengthening Asian-American and Native American/Pacific Islander-Serving Institutions
3
3
4
21.2%
Strengthening Native American-Serving Nontribal Institutions
3
3
4
21.2%
Minority Science and Engineering Improvement
10
10
11
14.6%
Aid for Hispanic-Serving Institutions
108
108
123
14.3%
Promoting Postbaccalaureate Opportunities for Hispanic Americans
10
10
11
14.6%
Tribally Controlled Postsecondary Career and Technical Institutions
8
8
9
8.4%
National Technical Institute for the Deaf
70
70
73
4.4%
Gallaudet University
121
121
128
5.8%
Howard U
222
222
233
5%
HBCU Capital Financing
20
20
30
47.1%
Student Assistance
 
 
 
 
TRIO Programs
950
808
1,010
6.3%
GEAR UP
340
219
350
2.9%
Special Programs for Migrant Students
45
45
45
1.1%
Child Care Access
15
0
50
231.1%
Program for Students With Intellectual Disabilities
12
12
12
1.7%
Career-Technical/Adult Education
 
 
 
 
Perkins State Grants
1,118
949
1,193
6.7%
Adult Education
582
486
617
6%
Graduate Education
 
 
 
 
Graduate Assistance in Areas of National Need
28
6
23
-17.9%
Other Areas
 
 
 
 
Fund for the Improvement of Postsecondary Education
0
0
6,000
n/a
International Education and Foreign Language Studies
72
0
72
0%
Teacher Quality Partnerships
43
0
43
-0.2%
Office for Civil Rights
109
107
117
7.3%
Inspector General
59
61
61
3.2%
Institute of Education Sciences
 
 
 
 
Research, Development and Dissemination
188
195
193
2.7%
Statistics
110
112
110
0%
Statewide Data Systems
32
34
32
0%
LABOR DEPARTMENT
 
 
 
 
Adult Employment and Training
815
490
846
3.8%
Dislocated Workers Training
1,242
732
1,262
1.6%
Apprenticeship Grants
95
90
145
52.6%
STATE DEPARTMENT
 
 
 
 
Educational and Cultural Exchanges
590
285
646
9.5%
OTHER AGENCIES
 
 
 
 
National Endowment for the Humanities
150
42
153
2.1%
Woodrow Wilson International Center for Scholars
11
7
12
9.1%
Institute for Museum and Library Sciences
231
23
240
3.9%
AmeriCorps
386
2
412
6.7%
Department of Defense Basic Research
2,077
2,240
2,343
12.8%
National Institutes of Health
33,260
25,833
36,161
8.7%
Health Workforce Training
839
383
1,061
26.5%
National Aeronautics and Space Administration Science
5,765
5,712
6,222
7.9%
Department of Energy Science
5,392
4,473
6,260
16.1%
National Science Foundation
7,472
6,653
7,767
3.9%
--Research
6,034
5,362
6,334
5%
Education
880
761
902
2.5%
Facilities
209
183
183
-12.4%
Commerce Department National Institute of Standards and Technology
688
600
725
5.4%
Agriculture Department Research
1,362
1,253
1,408
3.4%