You have /5 articles left.
Sign up for a free account or log in.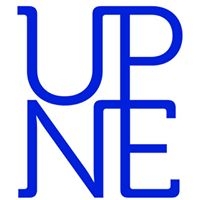 Dartmouth College announced this week that the University Press of New England will be shut down by the end of the calendar year.
The press was founded in 1970 as a consortium and once was supported by 10 colleges and universities. But for the last two years, the consortium has fallen in size to two: Brandeis University and Dartmouth College. Staff members at the press have been employed by Dartmouth, which also houses the operations.
A statement from Phil Hanlon, president of Dartmouth, said that the press has become unsustainable. "This decision was not made quickly or easily," he said.
The announcement said that both Dartmouth and Brandeis were exploring new ways to support scholarly publishing.
Supporters of university presses expressed concern about the news.
The University Press of New England has published about 60 books a year on the subjects of the humanities, liberal arts, literature, New England culture, interdisciplinary studies and fine, decorative and performing arts. The press has also published a number of books about higher education.
Among those featured in Inside Higher Ed have been volumes on the arts and sciences, life at an art college and classic architecture on campus.
University presses represent investments made by colleges that benefit all of higher education, not just the institution or institutions supporting a given press. That's because presses publish the work of authors based on the quality of submissions, not affiliation with a given college or university.
Faculty members fear retrenchment in academic publishing for the loss of knowledge and perspectives shared, but also because of the way many academic departments evaluate professors for tenure or promotion based on publishing records. With more departments having heightened expectations about faculty publishing, any loss of a scholarly publisher could have an impact on academic careers.
The announcement from New England comes amid concerns about the University Press of Kentucky, which is supported by public and private universities in the state. Kentucky governor Matt Bevin, a Republican, in January proposed eliminating all state support for the press, and no funds were included for it in a version of the state budget adopted by the General Assembly in April. Budget negotiations continue in the state, and the University of Kentucky has said it will work with other institutions to try to find ways to assure the survival of the press.
More from Books & Publishing