You have /5 articles left.
Sign up for a free account or log in.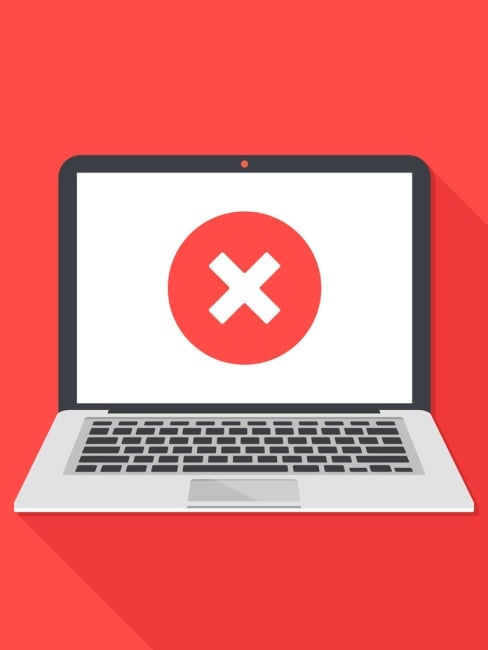 This fall, all first-year students at Ohio State University will be handed an iPad Pro as part of an institutionwide initiative to incorporate Apple technology into students' learning experience.
But there's at least one lecture hall where iPads may not be welcome.
Trevon Logan, a professor of economics at Ohio State, posted on Twitter this week that he had banned all electronics from his courses, with positive results.
"I thought I would get much more pushback on this from students, and I didn't think student outcomes would be so significant," Logan said in a Twitter thread. "Given these results, I'm very encouraged to continue with the policy."
Logan, who enacted the ban this semester, reported that student performance had improved significantly in midterms compared with previous years. "Results were significant -- average scores were about half a standard deviation higher than previous offerings," he said.
The most surprising finding, said Logan, was that students seemed to like the policy. About 25 percent mentioned the policy in their open-ended course evaluations, "and everyone who talked about it enthusiastically endorsed it."
Logan said the students reported that the policy had helped them to maintain focus and to take better notes, kept them engaged, and increased their enjoyment of the course. "I did not expect this at all," said Logan.
Logan said that he was inspired to try out the technology ban by a New York Times op-ed by Susan Dynarski, professor of public policy, education and economics at the University of Michigan. "I was curious to see what would happen," he said.
In an email, Dynarski said that following publication of her article, she was contacted by many professors considering a ban. Dynarski advised that anyone considering such a ban should do so "armed with the best evidence, creating policies that fit the content and culture of their classes." She added, "Professor Logan did exactly this, and with great success."
The debate about banning laptops in classrooms has been raging for some time, leading some observers to call for a more nuanced discussion about bans.
One of the key objections to laptop bans is that it might stigmatize students with learning disabilities who rely on learning technologies. Logan said this was a "big worry," but that he purposefully designed a policy in which anyone, even those without a disability, could email and petition for an exception. So far, no students have asked for an exception, said Logan.
Though the reaction to Logan's ban was relatively warm, Darren Rosenblum, a professor at the Elizabeth Haub School of Law at Pace University, said he had not had experienced such a positive reaction from students for a similar policy.
Rosenblum, who has banned technology in his classes for about five years, said that students frequently ask for exceptions, saying that they have "always taken notes on a laptop," or that their "handwriting is horrible."
But Rosenblum tells his students that note taking by hand is an important skill for lawyers, who might not be allowed to bring laptops into hearings. Additionally, Rosenblum says, he has noticed that students are easily distracted by their neighbors' screens. For students with disabilities, the law school at Pace pays for professional note takers, whom (if they use a laptop) Rosenblum asks to sit near the back of the class so as not to distract other students.
Both Rosenblum and John Craven, associate professor of education at Fordham University, praised Logan's scientific approach to trialing a ban.
"A deep understanding of when and how the use of smart devices and other technologies should be diluted or entirely removed from the learning environment remains elusive," said Craven. "Dr. Logan's willingness to shed light on this topic is commendable particularly given the potential of rebellion from students who are currently all too often addicted to their smart devices."
"As more universities (including Ohio State with their new Apple program) roll out iPads and tablets to all students we need to think long and hard about whether and how this technology will be beneficial," said Logan. "It does work in some settings; it doesn't work in others."
Asked for comment, an Ohio State spokesman said, "Teaching and learning is the first pillar of Ohio State's strategic plan. We are committed to adopting innovative approaches of all types that will improve student outcomes, and we know our faculty share this commitment. Some innovations will incorporate new technology and others will not." He added that Ohio State's initiative with Apple, called the Digital Flagship, "is just one of the ways we're working to improve student success in the classroom."
Aside from quantitative benefits, Logan said that the atmosphere in the classroom had improved.
Students talk to each other more and are "much more interactive" as they are not constantly on their phones or looking at their laptop screens. Asked how he gets students to follow the rules, Logan said that early on, you have to show you mean business.
"There will always be a few students who do not believe you are serious," he said. Warn students in advance and make a scene the first time you see someone breaking the rules.
"Stop midsentence and call them out."