You have /5 articles left.
Sign up for a free account or log in.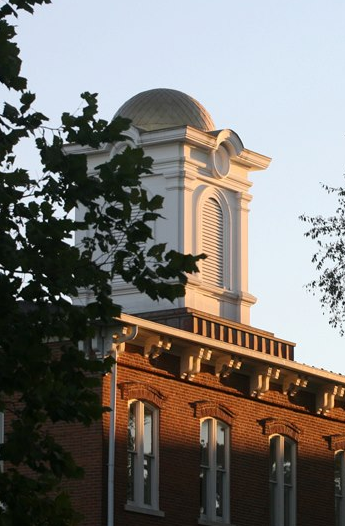 Iowa Wesleyan University was founded in 1842, four years before Iowa became a state. But this year could be the college's last.
Steven E. Titus, president of the university, posted a statement to its website last week in which he said that "at this moment, the university does not have the required financial underpinnings to bridge the gap between strong enrollment and new programming, and the money needed to keep the institution open."
He added, "The university does not have a healthy endowment or extensive donor network. We have attempted to secure funding to establish a solid financial base. Unfortunately, several anticipated gifts simply have not materialized."
His statement said that the board would convene on Nov. 15 to consider the future of the college and that the institution would be trying to raise money or create new partnerships between now and then.
In an interview Sunday, Titus said that the key problem facing the college is a lack of cash. Iowa Wesleyan has a head count of around 700, which represents substantial growth in the last few years. But Titus said many who have enrolled have substantial financial need. The discount rate is about 66 percent, he said.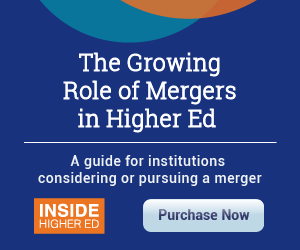 The endowment is less than $8 million, while the university has long-term debt of $26 million. He said that the university needs to raise $2.1 million to be able to afford to operate for the spring semester, and at least $4.5 million to operate through December 2019.
Titus said that the university plays an important role in southeastern Iowa. Talking about "how precarious" the situation is could motivate groups or individuals to help. He said that he has hopes for assistance from the U.S. Department of Agriculture. Looking ahead, he said partnerships or merger might be appropriate, but he said that there are no active discussions along those lines.
In 2014, in an attempt to improve its financial situation, Iowa Wesleyan eliminated 22 of 52 faculty positions and half of its academic programs. At the time Titus said that the cuts would trim $3 million from the college's $20 million budget. The faculty is now up to 40, he said.
Iowa Wesleyan has never been a wealthy institution. Titus, in his statement, noted that these are difficult times for small private colleges. "As you may know, small liberal arts colleges and universities across the country continue to face significant financial challenges. Iowa Wesleyan University is no different. We have struggled, yet survived, for decades because of our strong commitment to our students and the southeast Iowa region."
The Higher Learning Commission reports that Iowa Wesleyan is in good standing as an accredited institution. But the commission informed Iowa Wesleyan this year that it will require a "focused visit" by 2020 on the university's finances, even though the next accreditation review would not be normally scheduled until after that.
Titus said that he realized that talking about the extent of the financial problems could scare off some students, and he said he was aware that some students were exploring transfer options. "But we decided it was the right thing to let people know what was going on," he said. "There is risk no matter what we do."
Austin Willis, a junior who is student body president, said that many students were devastated by the possibility of the college closing. He said that international students were particularly worried. While some students are exploring transfer, he said many are committed to the college and hope it will survive. The college "is a very personalized institution" where 30 students are a large class, and many courses have only 10 students or are even smaller. That produces a great student experience, he said.
If Iowa Wesleyan closes, it will not be the first of the year.
In 2018, Mount Ida College in Massachusetts, Concordia in Alabama and Atlantic Union College in Massachusetts have announced that they are shutting down. Last week, Valparaiso University announced that it would shut down its law school.
In late 2017, St. Gregory's University in Oklahoma, the Memphis College of Art and Grace University in Omaha, Neb., all announced plans to close. And earlier in 2017, Saint Joseph's College in Rensselaer, Ind., suspended academic operations to try to come up with a way to survive.