You have /5 articles left.
Sign up for a free account or log in.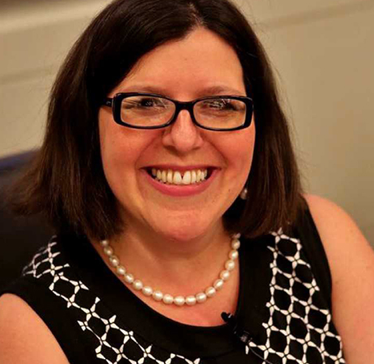 Marybeth Gasman, the Judy and Howard Berkowitz Professor of Higher Education in the Graduate School of Education at the University of Pennsylvania, has carved out a niche for herself as the outspoken white woman on issues of minority access to education. She famously said in 2016, for example, that selective research institutions don't hire more professors of color because "we don't want them."
That Gasman is a white woman doesn't blunt her contributions to her field: she's a renowned scholar of historically black institutions who founded Penn's Center for Minority Serving Institutions. She has many devoted colleagues and students -- past and present. But her status, in all its dimensions, is germane to formal complaints brought against her in 2017 by a small group of former assistants who described an overly sexualized, sometimes racially insensitive and bullying culture in the center.
"I don't think anyone who's spent time with Marybeth denies that she behaved or behaves this way," said a former graduate assistant who asked to remain anonymous, citing a fear of professional repercussions for speaking out. "We just disagree about whether that behavior is appropriate in a power dynamic where she gatekeeps access to a lot of academic resources not otherwise available to marginalized students."
Gasman did not respond to repeated email and telephone requests for comment.
She is alleged to have made repeated references to her body and sex life, and those of staff and students -- often people of color -- at work and in running center group texts. Several former center assistants described Gasman as "fetishizing" some of her Latinx and black staff and students, such as by rubbing men's arms and chests and asking a man and a woman to compare butt sizes and repeatedly encouraging them to hook up.
"Please get a room, you two," Gasman wrote to the man and woman, according to one of dozens of screenshots of group texts that were provided to Penn as part of the complaints. Gasman also referred by text to two staff members "mud wrestling" and "K-I-S-S-I-N-G," and accused a man of looking at a woman's "ass." She told the woman to "admit the love" she had for a man at the center (which the woman had repeatedly denied).
In another text conversation, Gasman joked that one now former center staff member "sucks and flashes." Discussing a planned social outing in the center's group chat, Gasman said she wasn't wearing a bra. She also once shared a photo of herself at a professional event, saying her dress made her "B$$Bs look big lol."
"Damn, I want a man that I can cling to! All night long!!" Gasman once wrote in response to a center assistant's joke about getting his "Marybeth Gasman on and keep it pushing."
To another center associate, Gasman said on the GroupMe app, "You can visit my penthouse anytime," and, "I'm going to need some lovin' or this a view you'll never see in the morning." She shared a photo of an apartment interior -- presumably hers. Gasman also made a reference to gifting and wrapping her "box" for him.
Gasman allegedly talked in center meetings about when she lost her virginity and made other jokes about her sex life. The center hosted a birthday party for an assistant at which guests played "Pin the Penis on the Naked White Man," according to former students and staff members. And Gasman once wore an apron to work that read, "I keep the best snacks under my apron," according to a photo Penn received with the complaints.
In a highly unusual practice, Gasman also made students and staff members at the center sign nondisclosure agreements prohibiting them from sharing any and all information and conversations from inside the center with anyone who hadn't signed the NDA. "Basically, what is said or done at the center stays within the walls of the center!" the agreement says.
An Inquiry, and Changes
Penn hired an independent investigator to look into the complaints. Following the investigation, it put certain sanctions -- what it called attempts to "change the culture" -- in place. Perhaps most significantly, master's students were moved to a different area of the Penn campus, to another education program suite. Doctoral students and staff members from another part of the graduate school, in turn, were moved into the center, to provide oversight. Penn also promised that the center as a whole and certain individuals within it would receive relevant training.
In terms of personnel, Gasman's grant writer, who engaged in some of the sexual banter on the group chat, resigned following the investigation. It's unclear if she was forced out, and she did not respond to a request for comment through social media. But those with direct knowledge of the situation say she was told to leave.
Following its inquiry, in 2017, Penn promised to follow up on the climate of the center within six months. It did so, but administrators within the graduate school offered complainants few details after they asked for updates, sources said. The complainants never received written copies of the initial investigation or its results, as information was relayed verbally. They were never told whether Penn had determined that Gasman violated the federal law against sexual harassment or related institutional policies, or not.
Gasman announced late last year that she is moving to Rutgers University at New Brunswick, starting next week. There she'll launch the new Samuel D. Proctor Institute for Leadership, Equity and Justice.
Asked whether it knew about Penn's look into Gasman's conduct, Rutgers said its Graduate School of Education vetted her before appointing her "and eagerly looks forward to her joining the faculty as an internationally recognized expert in U.S. higher education."
Rutgers is "committed to maintaining an educational climate in which all members of the university community are valued, respected and treated with dignity," it also said.
Penn offered no comment on the investigation, the circumstances of Gasman's departure or whether it had informed Rutgers of its findings. Via email, Penn said only that Gasman "got an excellent offer from Rutgers and chose to take it."
Several former faculty colleagues of Gasman's from Penn declined to speak on the record. 
Some who studied and worked under Gasman at the center said it was important to bring the investigation to light, even now.
A former graduate assistant described Gasman as promoting and contributing to a "culture of sexual harassment and the hypersexualization of black and brown bodies." And those who didn't want to join in that culture weren't "seen as in the 'in crowd' and you didn't, or don't, get the benefits of being invited to outings or professional development events."
Another former center employee, who spoke anonymously, accused Gasman of not only gatekeeping but also intimidation. Gasman demeaned other faculty members and administrators as weak, the former staff member said. (In one group text, Gasman wrote that "most students don't know how academic power works as we don't tell them. Faculty have the power at Penn. Admin don't.")
The onetime employee said that the combination of "Gasman's power and importance to Penn," along with signing an NDA, caused employees "to feel paralyzed and helpless."
Even if that's true, a number of employees and students exchanged sexual comments and jokes with Gasman on the group chat. Several center associates -- past and present -- also said that they had no concerns about Gasman's conduct. One said she had "no idea" what the allegations against Gasman were about. Another student who is mentioned repeatedly in a sexual manner in the group messages did not respond to requests for comment.
Still, one former graduate assistant said, it's "crucial for past, present and future Penn or [Graduate School of Education] students to know this happened so we can start to talk about -- and destigmatize -- it all. This went on for a decade."
The former assistant added, "People are afraid to speak about this and my question is, 'Why?' Like, if Marybeth is everyone's friend, why are people afraid to confront her?"