You have /5 articles left.
Sign up for a free account or log in.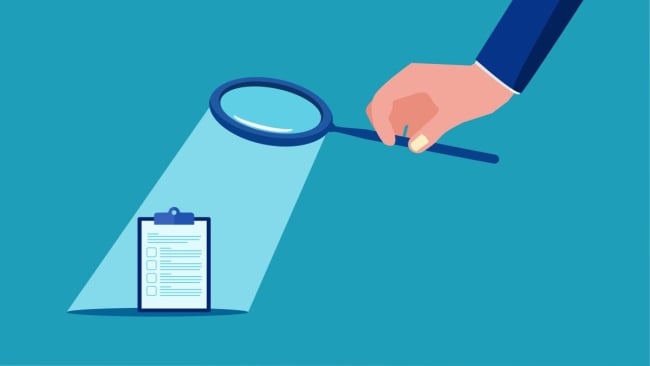 Yutthana Gaetgeaw/iStock/Getty Images
Reskilling. Upskilling. Certificates. Certifications. Badges. Licenses. Microcredentials. Alternative credentials. Digital credentials.
So many terms. So little agreement on what they mean, least of all in higher ed.
"Employers say, 'It's great that this individual has these skills, but we'll ask our own questions to verify the learner's knowledge,'" Kyle Albert, assistant research professor at the George Washington University Institute of Public Policy, said. "It's a trust-but-verify situation."
Nonetheless, demand in the large, growing microcredential market is strong, but learners also struggle to make sense of offerings. By one count, the United States is home to more than one million unique educational credentials, which represents a more than threefold increase since 2018. (Some are offered by nonacademic providers.)
"Digital credential options are fairly easy to find on the internet where websites describe the curriculum," Albert said. "But some [learners] say that they click on the first few that come up … and they rely on anecdotal reviews on Reddit, Yelp or Indeed.com," given the largely absent data and analysis on program quality.
And colleges struggle to deliver what employers want.
"With the economy shifting … we need workforce education training faster and better," said James Fong, chief research officer at the University Professional and Continuing Education Association (UPCEA).
Three studies on alternative credentials were published recently, and all point to employers', colleges' and students' confusion about microcredentials. But there is good news, too. Abundant nomenclature aside, all parties appear eager to work together to deliver or pursue quality, verifiable, bite-size, low-priced, nondegree online offerings targeted to specific industries. Here's a round of insights from the three reports.
Employers Have Questions
Most employers (69 percent) are aware of nondegree credentials—they are either "extremely familiar" or "very familiar" with them—but most (65 percent) would also like to see proof of their effectiveness, according to a 2023 report from UPCEA.
When a job applicant lists a nondegree credential on their résumé, close to half of employers do not know what to make of the program's quality (46 percent) and the acquired skills and competencies (42 percent), according to the report.
"It has been the desire of many entrepreneurs, foundations and policy leaders that microcredentials will become the substitute for expensive degrees," Sean Gallagher, executive professor of educational policy at Northeastern University, said. "But there's still very little evidence that microcredentials will necessarily land someone a job in the same way that a degree will."
The study surveyed 510 individuals who hire, train or offer development to employees within organizations that spanned financial services, health care, manufacturing, business education and other fields. Respondents reported job titles including senior manager, senior director, CEO, executive vice president and human resources manager or director.
The employer respondents laid bare their desire to engage with colleges on curriculum design for these non-credit-bearing offerings. That is, approximately two-thirds (65 percent) said they would collaborate with colleges to develop workforce credentials and gain information about program effectiveness. Approximately half (53 percent) deemed employer engagement a necessity.
"Employers want to be on advisory committees," Fong said. "They want to be able to say what skills are important … Faculty can't drive everything."
This dynamic presents challenges and opportunities for colleges. Some in higher ed worry that alternative credentials may cannibalize their degree programs, experts say. But they also suggest that microcredentials could bolster colleges' traditional offerings.
"We have 39 million people in the U.S. with some college but no degree," Fong said, adding that this population grew by another two or three million during the pandemic. "We could reverse [that trend] by giving them educational products that will get them reconnected, that will value their prior learning, that will get them to that degree."
But success in this realm may require colleges to think beyond degrees, according to Fong.
"Gen Z and millennials are used to taking smaller, bite-size pieces," Fong said. "The 120-credit degree is such a big bite, considering the way they grew up. They were given rewards at earlier stages and milestones. [Higher ed] can have cake and eat it, too, with a degree, but we've also got to reward people for accomplishments along the way."
To realize that vision, higher ed professionals might consider communicating more with employers, according to the report. Nearly half of the survey's employer respondents (44 percent) said that no college has approached them with an invitation to collaborate on developing nondegree or alternative credentials. More than two-thirds (68 percent) of employers want to be approached by a college to collaborate on such initiatives.
Part of the communication problem lies in the abundance of terms for non-credit-bearing offerings. An earlier (2022) poll of UPCEA members found that higher ed professionals most often use the term "microcredentials" (31 percent) but that "alternative credentials" (26 percent), "nondegree credentials" (19 percent) and other terms are widely used as well. (Note: An earlier version of this article listed an incorrect year for this UPCEA poll for nomenclature for non-credit-bearing offerings.)
"This whole alternative credential, microcredential, nondegree credential thing is very important to employers," Fong said. "They want to be able to say what skills are important. Nomenclature is an issue but so is the relationship" between employers and higher ed.
Learners Underestimate Outcomes
Learners who earned MicroMasters credentials from edX and Specializations from Coursera vastly underestimated how much they would learn in these pursuits, according to an EdResearcher study. Few (27 percent) thought that they would learn something upon starting a program, but nearly all (94 percent) reported having learned something new. EdX's MicroMasters programs offer college-provided, graduate-level courses for developing career skills or earning graduate credit. Specializations on the Coursera platform are college-provided courses focused on career skills.
"That's great news," said Fiona Hollands, senior researcher at Teachers College at Columbia University, founder and managing director of EdResearcher, and co-author of the report, adding that students' reasons for pursing education vary. "I've always been a bit of a skeptic in the past that a lot of higher education offerings are more credentialing vehicles than they are really teaching anybody anything new."
Most of the learners (75 percent) had already earned an undergraduate degree, and two out of five had already earned a graduate degree, which makes the results on knowledge gained especially striking, Hollands added.
The study considered 25,891 survey responses from learners who started the courses between February 2017 and September 2021. The study also followed up with 2,288 of the learners who completed the courses between April 2018 and November 2022. The courses covered topics related to business, marketing, professional advancement, finance and data science.
The most frequently noted anticipated benefits for program completion were: improving job performance (41 percent), improving job applications (28 percent) and learning something new (27 percent). In contrast, the most frequently reported benefits were: learning something new (94 percent), improved job performance (38 percent) and improved English language skills (23 percent).
The benefits, while relevant to employees, are noteworthy but mostly uncompensated. That is, approximately 66 percent of the course completers paid for the courses themselves, and the vast majority studied during unpaid leisure time.
"Employers should be paying attention and supporting learners' participation if the topic is relevant to their business," Hollands said, adding that the learning may aid employers' productivity and retention efforts. "Learners think they're improving job performance, and they cost very little." MicroMasters completers spend on average 412 hours and pay $900 to $1,300, according to the report. Specializations completers take an average of 42 hours and cost $325.
If employers built confidence in higher ed's microcredential offerings, they might support their employees' pursuits. But such a win would require enhanced communication between employers and colleges, Fong said, and between learners and employers, Hollands said.
Colleges Overlook Outreach to Employers
Global learners interested in science, technology, engineering and mathematics lack awareness of digital credential career training options, according to a recent IBM study. Even if they understood their options, they worry that such credentials may be costly to obtain.
The study, conducted by Morning Consult on behalf of IBM, considered more than 14,000 interviews of job seekers, students and career changers across 13 countries.
Nearly half (40 percent) of respondents reported that their greatest barrier is not knowing where to start on the digital credential landscape. Most respondents (60 percent) were concerned that the cost would be out of reach. Yet access and cost information would be timely, as most respondents (60 percent) are either already looking for a new job or expect to in the next year.
"There's still very little evidence that microcredentials will necessarily land someone a job in the same way that a degree will," Gallagher said. But a sizable percentage of EdResearcher survey respondents (40 percent) said that such offerings improved their job performance, so the lack of evidence does not appear to constrain demand.
Microcredential providers often market on social media platforms such as TikTok, Facebook and Instagram, according to Albert.
There, "they can reach the population of youth who are often really directionless," Albert said. "Let's be honest: the state of career advising for young people in the U.S. schools is not great, and once you're out of high school, it's quite abysmal."
But here's some good news. Most of these learners (90 percent) have confidence that they can develop skills or learn in an online program, the IBM study says. If they could make sense of digital credential options, they might build on their strong confidence.
Here, colleges must walk a fine line, experts say, as microcredential offerings are not a panacea.
"Microcredentials are a field where success stories are highly visible, but the failures are largely hidden," Albert said. "When a microcredential is unsuccessful, it just kind of disappears from the institution's website." That can mean sunk costs if a college invests in a program that does not ultimately succeed. Still, such offerings, when built on higher ed–industry partnerships, can be marketed as stackable credentials that may feed into undergraduate or graduate degree programs.
"Faculty can't just say no," Fong said. "They can question the quality, just like they did with online. But in terms of an institutional survival, these new educational credentials are going to be essential if an institution wants to survive and thrive."