You have /5 articles left.
Sign up for a free account or log in.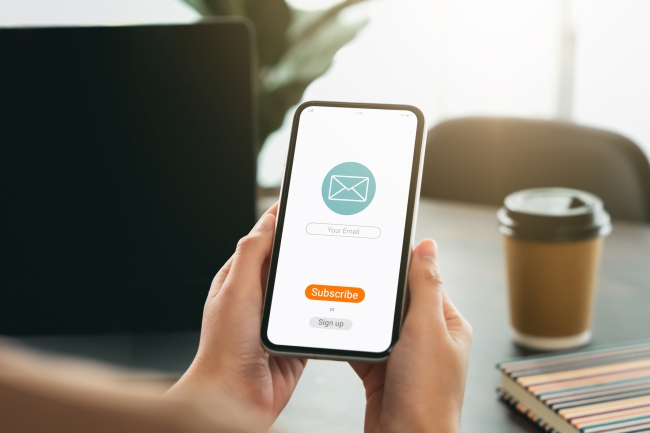 patcharin innara/iStock/Getty Images Plus
Higher education practitioners are no strangers to newsletters—as Inside Higher Ed knows firsthand. In the same way, student success leaders at a number of colleges and universities have created student success letters, distributed to learners on a regular basis to encourage academic achievement and promote wellness.
Content can include critical information and helpful hints that can be adapted to students' everyday lives or reminders of important upcoming deadlines. Inside Higher Ed viewed a wide variety of such newsletters that promote learner success. Following are options for those looking to develop or tweak a newsletter focused on student success.
Purpose: Many institutions have a regular circulation of email information to students, whether that's from the office of the president, the provost or student government association. Student success practitioners should consider the value proposition created by their office, department or position and why students need to hear from them, too.
The newsletter can be authored by an administrator, like the University of Pittsburgh's, which features a note from Joseph J. McCarthy, interim provost and senior vice president, or student success coaches, like at Shepherd University in West Virginia.
Distribution: A newsletter can be distributed in a variety of formats, most commonly as an email, but also as a printed flier or a social media post.
About half of students prefer hearing from their advisers via their institutional email, a recent Tyton Partners report found. Students at four-year public (71 percent) and privates (62 percent) universities are more likely to prefer hearing from an adviser via university email, compared to their community college peers (23 percent).
The average student probably has a smartphone, according to 2021 survey data from Pew Research, which found 96 percent of young Americans (18 to 29 years old) have a smartphone and 48 percent report using the internet "almost constantly." Text notifications or push notifications from institutional apps can help reach the widest audience.
Most student success centers share their newsletter monthly.
Content: When deciding what to spotlight in the newsletter, leaders should consider the following features chosen by other institutions.
Important dates: Officials at Empire State University, in the State University of New York system, highlighted holidays, academic deadlines and upcoming events hosted by the success center in their September 2023 newsletter. Add, drop, withdrawal and registration dates or notices of office closures also reduce student confusion before it becomes a problem.
Resources: Surveys show that, despite an abundance of resources available for students, many cannot point to the services offered by their college. Student success coaches, peer mentoring, the student health clinic, emergency aid and military benefits are frequently missed offices, so newsletters can prioritize these departments (though fewer than two-thirds of students can recognize academic advising, career advising or academic registration, so maybe those can use some attention, too).
Job openings: This can be a perfect place for promotion of available student positions within student success departments, such as the tutoring or writing center or career services, but also a way to address student financial wellness by making it one step easier to get employed and earn money (as well as benefit long-term career development).
Ask an expert: Many times, students are unaware of where to turn for support. Staff, students, alumni, administrators or faculty members can serve as a primary resource for general or specific questions within a newsletter. The University of Pittsburgh's student success newsletter is launching an "Ask Pitt Alumni" section, soliciting questions from the student population related to academics, internships or careers.
Contact information: Success practitioners can avoid communication black holes by being proactive about the communication channels available, whether that's email, phone or social media platforms.
Hyperlinks and embeds: A digitally distributed newsletter can be an engaging tool with immediate options for action while reading when it features hyperlinks or embedded materials.
The University of Northern Colorado included links to its podcast and YouTube channel in one 2020 edition of its newsletter, connecting students to even more interactive material. Mohave Community College has linked to registration options for student success center workshops, making it more efficient for students to stay connected and engage with them.
Get more content like this directly to your inbox every weekday morning. Subscribe here.