You have /5 articles left.
Sign up for a free account or log in.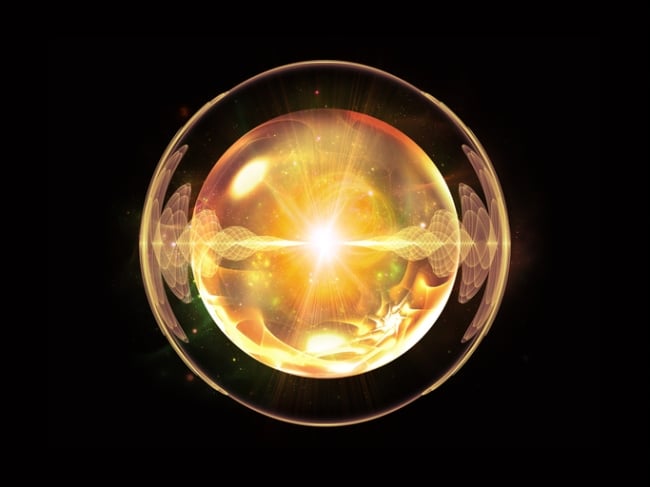 What do Columbia University and the University of Texas Rio Grande Valley have in common?
The Ivy League university in New York City and the Hispanic-serving institution in rural Texas are separated by vast geographic and social distance. And yet these two institutions have embraced the idea of a structured core curriculum as the best way to prepare undergraduates for both successful careers and lives of meaningful engagement with our increasingly complex world.
At its heart, a core curriculum in the liberal arts is meant to provide an intellectually unifying experience through deep and sustained engagement with significant texts and enduring human questions. Students grapple with common readings, issues and assignments and discern connections across disciplines. As a result, a core curriculum provides curricular coherence and cultivates a sense of belonging to an intellectual community.
In the Columbia Core, all undergraduates study a common set of foundational works in literature, philosophy, art, music and science. It began almost a century ago as Columbia College reoriented itself toward public schools by dropping its Greek and Latin entrance requirements. The "New College" would offer signature courses on the foundations of Western civilization to all students regardless of their professional aspirations, thus ensuring a shared and nonspecialized intellectual foundation.
A comparative assessment project, funded by the Teagle Foundation, led by faculty members in the core programs at Columbia, Yale University and the University of Chicago, has demonstrated the enduring power of this approach to liberal education. Based on hundreds of interviews with faculty members, students and alumni at various stages of their lives, the project has gathered a wealth of evidence showing that the habits of critical analysis, complex thinking and self-reflection cultivated in these courses provide a key resource for subsequent professional and personal development. The Core experience, the data suggest, continues to deliver benefits far beyond graduation and the specific professional pursuits of its alumni. Whether they are scientists, career diplomats or bankers, alumni point to their Core education as having given them the intellectual flexibility, nuance and ease with complexity on which they have relied in their professional and personal endeavors.
UT Rio Grande Valley, through a Teagle grant, extends the benefits of an elite liberal arts education to a very different undergraduate student population: first-generation, predominantly Latino students from the poorest counties in the United States. The biomedical sciences faculty has reinterpreted a liberal arts core experience as a highly structured foundation to careers in medicine. Although the degree program is professionally oriented, the perspective offered is humanistic in the broadest sense, encouraging students to consider the history of disease and public health, the experience of pain and illness, health informatics, health policy, and medical ethics. This ethos is illustrated by a series of virtual "grand rounds" embedded in course work that enable students to explore diseases and medical conditions through multiple dimensions: the patient's experience, the lens of the medical care team, the underlying biomedical science, the public health history and the socioeconomic impact.
Early outcomes are promising. The first cohort of 129 biomedical sciences students arrived on the campus in fall 2015, and pass rates -- with a grade of C or better -- in introductory biology, chemistry and composition were 86 percent, 70 percent and 87 percent respectively.
The results underline the powerful impact faculty members can have by organizing curriculum -- not just individual courses -- to support students' learning and success. Students move through the degree pathway as a cohort, taking sequentially linked courses that reinforce content knowledge and cognitive skills while building a sense of community.
The benefits that flow from a liberal arts core experience are especially significant for those students whom higher education has historically failed. Course requirements are unambiguous to students: no digging through an overwhelming catalog of options that may or may not fulfill vague graduation requirements. Students have a more academically cohesive and "career-aware" experience that makes the value proposition of staying in college clearer. (Other supports help, too; technology is a big one, as a student in the program reflected in this essay.) Ultimately, students respond to structured liberal learning that provides a firm grounding in the ethical, historical, cross-cultural and policy issues relevant not only to their professional aspirations but also to their lives.
Well-defined and integrated curricula put institutions on a virtuous cycle that amplify those benefits. Such curricula curb course proliferation and increase efficiency, freeing up faculty members to spend less time on course development and preparation and more time on high-impact practices like mentoring undergraduate research. As a result, institutions are able to better retain students (and their tuition dollars), deepen their learning, and operate in a more financially sustainable fashion.
Calls for greater curricular coherence are hardly new but have never been more urgent as colleges and universities contend with maintaining access and excellence in the face of resource constraints. As two very different institutions have seen, such coherence can be found in a well-structured core curriculum.