You have /5 articles left.
Sign up for a free account or log in.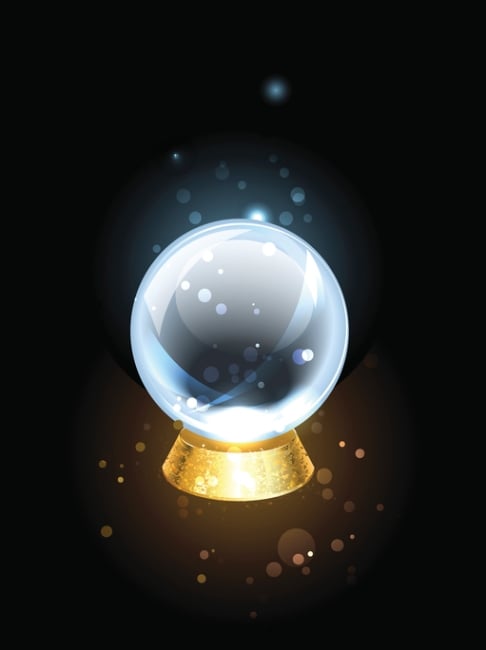 When we wrote last January about the trends coming for 2017, we thought colleges and universities would have a full-to-overflowing plate of challenges. That was true, but at the same time we could not have predicted the amount of turbulence and change that has affected higher education over the past 12 months.
As we look at the landscape in 2018, here are seven major trends college leaders should prepare for. Spoiler alert: it's tough out there.
1. Eroding support for higher ed. In the past 12 months, we saw increasing evidence that higher education is no longer sitting on a pedestal and that college may not be viewed as necessary to get ahead in modern society. Polls have found gaps among men, rural Americans and Republicans in belief that a college education is worth the price, and policy makers have begun to emphasize vocational education and apprenticeships over traditional college pathways.
Research also finds that students and parents don't value the label of the "liberal arts," although they do prize a broad-based education that prepares college graduates for success in a changing world. Nevertheless, data continue to show that college graduates have substantially better career outcomes than those without a degree.
Conservative dissatisfaction with higher ed has resulted in criticism of everything from free speech to the kinds of academic programs offered, and we saw this anger on display in both the tax reform bill and proposed higher ed legislation. And despite the March for Science, decision makers in Washington continue to introduce policy that seems to disregard or undermine scientific evidence.
What's ahead: Increasing attacks from a variety of sources -- some unexpected -- on cost, student debt, tenure, free expression, research topics, political makeup and whether colleges offer degree programs and skills that employers require.
What to do: Be clear about the value your institution provides to students, alumni, employers and the region. Translate jargon into language, data and concrete examples that demonstrate relevance and value. We wrote this last year, and will underscore it again: higher education as a sector needs an honest reassessment of the public compact and should take the warning signs about its status very seriously.
2. Challenges to the business model. Higher education is in the midst of a shakeout, fueled by changing demographic trends along with rising costs, lackluster job markets and questions about whether students are prepared effectively for the work force. The past year saw a wave of closures and mergers, and rising discount rates led a number of institutions to engage in tuition resets -- although experts question whether this will have the desired effect. On the basis of unfavorable federal policies, Moody's downgraded the outlook of the sector from "stable" to "negative." And Harvard University professor Clayton Christensen went viral with a prediction that half of all colleges will be bankrupt in 10 to 15 years.
Colleges and universities have turned to graduate programs, international students and dual enrollment as cash cows, but various academics and policy analysts have raised questions about the value of some of these programs, and international student enrollment appears to be declining in response to hostile federal immigration policies. Even business schools and law schools are facing market threats. One interesting trend has been novel partnerships, such as Purdue University-Kaplan, Ohio State University-Apple, or Arizona State University and the Mayo Clinic. The Hechinger Report has noted the growing trend of colleges banding together to save on costs.
What's ahead: More financial pressures as enrollment growth slows or declines in traditional markets, increasing closures and consolidations, and questions from board members about innovation and digital offerings.
What to do: Use market research to understand what distinguishes your institution and drives student choice. Pursue new and diverse student populations, but be sure you have the campus supports to retain them and help them succeed. Partner with businesses, nonprofits and other institutions to create savings and new opportunities.
3. Violent activism and balancing free speech, safety and climate. The violence at the white supremacist rally in Charlottesville, Va., was a sobering moment for us all. Grieving over the ugliness on display shifted into planning for groups that are intent on staging hateful conflicts on campuses across the country. Even where students and faculty members are well prepared for dissent and debate, outside agitators often arrive with plans to inflame. Campuses are wrestling with how to balance deeply held views about the importance of free expression with the need to keep their communities safe from physical harm.
What's ahead: Controversial speakers and hate groups will continue to target campuses for events and rallies. Expect high theater, with demands followed by threats of legal action and press releases about how the university is shutting down free speech.
What to do: Review your policies to make sure you have a plan for room rentals, event sponsorship, access to campus by protesters and media representatives, heckler policies, and reasonable limitations on protest. Educate people about your policies and enforce them consistently. Have regular conversations on your campus about protest and speech before an incident occurs. Work continuously to improve campus climate, whether or not your institution is targeted for fliers and other forms of hateful speech.
4. #MeToo movement in the academy. U.S. Secretary of Education Betsy DeVos and lawsuits from the accused may have created a backlash against policies that tried to strengthen campus response to sexual misconduct. But let's not forget the Office of Civil Rights' Dear Colleague letter and the outspoken support of leaders like Senator Kirsten Gillibrand were fueled by activists who had been assaulted and felt the response was, at best, inadequate. Federal policy aside, those who have experienced sexual assault and sexual harassment are fed up. The wave of reports and takedowns of powerful leaders -- including some well-respected faculty members -- has been breathtaking.
What's ahead: More allegations from students and faculty members about sexual misconduct, some of it stretching back years; more complaints from LGBTQ, international and other vulnerable student populations; and a corresponding backlash from those who perceive a rush to judgment.
What to do: Be proactive. If you haven't already, survey your population to understand the frequency and nature of sexual misconduct. Review policies and programs to ensure they are working to protect the dignity and safety of complainants and provide fairness to all parties. Look to other institutions for a growing list of best practices and effective interventions.
5. Student safety in Greek life and athletics. Two college institutions have come under the microscope with a new level of intensity in recent months. Calls to end fraternities have followed a number of high-profile student deaths in hazing incidents -- a record number, according to Dillard University President Walter Kimbrough. In the meantime, campuses continue to suspend Greek life activities in the wake of incidents.
College athletics has been caught up in the #MeToo moment, with the highest-profile case involving criminal assault charges against the U.S.A. Gymnastics team doctor who was employed at Michigan State University. Campuses also face broader concerns over athlete safety. Research and lawsuits about the dangers of concussions have affected not only college football but also sports like women's lacrosse.
What's ahead: Parents will demand new safety measures to protect students. In both Greek life and athletics, new deaths and injuries will lead to heightened scrutiny and tougher sanctions, both by colleges and through legislation. As the cost of compliance and lawsuits rises, institutions may re-evaluate participation.
What to do: Scrutinize your safety practices and policies. College and university leaders must host frank dialogues about campus values and safety that lead to stronger oversight and institutional support for real change, not platitudes.
6. Reckoning with the racist past. In recent months, many college communities have done the hard work to confront their institutions' ties to slavery and racism. This year Harvard University hosted a major public conference, Princeton University launched an in-depth research project, Yale University renamed its Calhoun College and Colby College renamed the president's house to honor a former janitor. In the wake of Charlottesville and as national racial tensions heighten, campuses across the country are re-evaluating whether to remove Confederate monuments or retain them with added historical context.
What's ahead: Expect more and broadening concern about historical practices, names and markers. With rising white supremacist activity, Confederate-era monuments and other symbols will continue to be campus lightning rods.
What to do: Take steps to understand your institution's past and the significance of campus symbols, buildings and program names. Higher education is distinctly suited to this work. Consider representative steering committees, faculty expertise and early student engagement. Review existing naming and statuary policies, and establish clear guiding principles for future decision making.
7. Presidents as public thought leaders. Many of us look back fondly on the days of towering public intellectuals like Robert Maynard Hutchins, Father Theodore Hesburgh, Vartan Gregorian, Derek Bok, Chuck Vest and others. In the last decade or more, higher education leaders have appeared reluctant to speak out on issues, perhaps out of concern for angering important stakeholders. But here's one upside of the turbulence in the past 18 months: the environment has unleashed a new set of highly visible college leaders who know how to use the bully pulpit, and their voices, to advance their principles and institutions.
Some who came from the political arena, such as Janet Napolitano, Mitch Daniels and Margaret Spellings, are savvy about the power of a well-placed op-ed. Others -- including Ángel Cabrera, Ronald J. Daniels, L. Rafael Reif and Robert Zimmer -- have tackled an important issue, sometimes enriched by their personal stories. And a growing number of college leaders know how to leverage the power of social media.
What's ahead: The number of topics important to higher education and worthy of thoughtful commentary will only grow. Fortunately, an explosion of digital media channels will provide leaders with many good avenues to express their ideas. Social media further extends the reach of worthy and interesting commentary.
What to do: Identify topics that are compelling and advance the priorities and mission of the institution. Assemble key ideas, data and examples -- and when a moment of news makes the topic relevant, act quickly to provide relevant commentary. Colleges and universities have an obligation -- and an opportunity -- to foster informed debate and model what civil discourse looks like in 2018. Presidents can avoid political land mines if they stay closely connected to mission, avoid partisan rhetoric and pretest draft language with key alumni, board members and other trusted advisers.