You have /5 articles left.
Sign up for a free account or log in.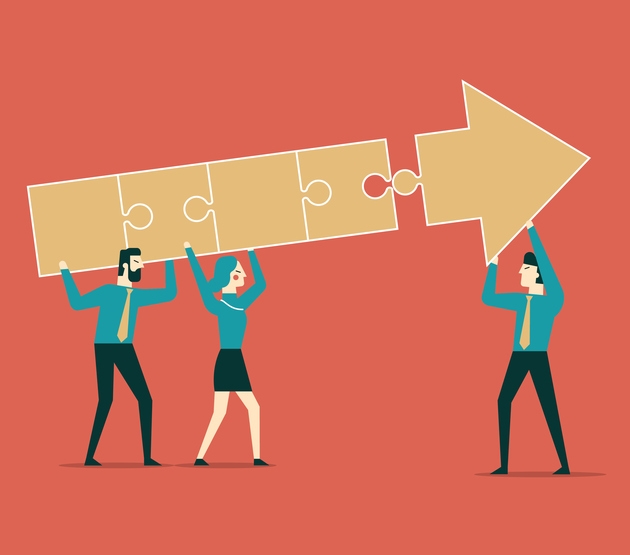 Business leaders have a profound effect on shaping our society, on par with educators, politicians, scientists, writers and artists. They influence technological advancements from the lightbulb to social media, as well as our working conditions, such as the eight-hour workday and parental leave. When they misstep, the impact can be equally profound.
Recent examples remind us about what can go wrong when the interplay between business and societal concerns is overlooked. Third-party partners may wreak havoc on consumer trust in a company, as Facebook is learning. The algorithms used to sort job and loan applications may be inadvertently biased against minority applicants. And a company's business in an entire country can collapse, with worldwide reverberations, when serious ethical lapses are brought to light, as seen in KPMG's memos obscuring government corruption and malfeasance in South Africa.
This is where higher education can step in and step up. The majority of American undergraduates today, and those just entering college as the Class of 2022, will enroll in business or other preprofessional programs. Keeping those future leaders in mind, it is time to combine the best of business education with the well-documented benefits of a liberal arts education.
We tend to emphasize the skills associated with the liberal arts and its importance for business -- communication, teamwork and critical thinking being the most obvious examples. While relevant, those skills still need to be anchored in the rich content associated with the liberal arts -- the social, cultural and geopolitical context in which we work and the ethical dimensions of decision making -- in order to prepare students to be strong leaders in business.
Building a Two-Way Street
The challenge -- and the opportunity -- for higher education is how to transform curricula to bridge the liberal arts and professional preparation without shortchanging either dimension for students. The Teagle Foundation is dedicated to strengthening teaching and learning in the arts and sciences. We have identified some important lessons from our grantees on how to build a two-way street between the liberal arts and professional preparation, enriching both domains.
Grantees participating in Teagle's Liberal Arts and the Professions initiative gathered recently to share such lessons and support one another's efforts. They are also captured in the Aspen Institute Business & Society Program's recent report, "Charting a New Course for Next-Generation Business Leaders: A Practical Guide to Blending the Humanities and Business in Undergraduate Education."
The traditionally siloed nature of graduate training, and expectations for promotion and tenure in the faculty ranks, pose structural barriers to integrating liberal arts and professional curriculum. But cultural barriers are just as salient: true interdisciplinary collaboration is not possible unless the content, values and ways of knowing within various disciplines are equally valued and complementary.
Jeffrey Nesteruk, professor of legal studies at Franklin & Marshall College, observed at the Teagle gathering that the time is right for faculty members to push the boundaries of traditional teaching: business needs to be more reflective, thoughtful and just, and the liberal arts need to be more engaged, collaborative and cross-disciplinary. Reframing interdisciplinary collaboration as opportunities for "academic friendship" -- getting to know each other's work as intellectuals -- has inspired creative courses at F&M that pair entrepreneurship and dance, marketing and gender studies, and narrative and sustainable business.
Academic friendships can not only encourage faculty to engage more deeply with disciplines other than their own, such as when an English professor brings poetry, creative nonfiction and dystopian short stories to a class entitled The Business of Food, but also foster cross-disciplinary collaborations with students, such as new case study of the Dove Real Beauty campaign arising from boundary-spanning reflections on gender in advertising.
One common concern is how to incorporate innovative and integrative courses without delaying the time it takes a student to earn a degree. Melinda Zook, professor of history at Purdue University, described its Cornerstone certificate as one model to connect the liberal arts to students' career aspirations while satisfying general education or other graduation requirements in a timely fashion. As part of the certificate, business and preprofessional students engage with classical texts such as The Odyssey to reflect on the qualities of good leadership while strengthening writing and rhetorical skills. They also take interdisciplinary liberal arts courses that provide a nuanced understanding of management, organization and conflict resolution.
For instance, a course on constitutional law developed by political science, sociology and history faculty provides undergraduate business students with a rare opportunity to read case law and explore how the forces of technology, economics, politics, environmental change, scientific development and medicine transform constitutional law. The course helps students be more effective citizens, confront complex issues and debate them seriously and civilly.
Another common challenge is delivering integrative courses in a financially sustainable manner. Coker College, a small liberal arts college in rural South Carolina, educates largely low-income, first-generation students who tend to gravitate toward business because they perceive it as a practical major that will lead to employment. Coker faculty members are leveraging changes to its system of academic scheduling to link courses in English, history and political science to their core business courses. In back-to-back classes, to be taught respectively by liberal arts and business faculty, students will explore the history of the formerly vibrant textile industry, the growth of international business in the upstate region of South Carolina, the banking industry in Charlotte and the service industries of coastal South Carolina. As a result, students will investigate business concepts in classes outside the business program as they consider the trade-offs between profits and ethics, globalization, and the ways in which businesses impacts the communities in which they are based.
Students of the liberal arts continue to make their mark as business leaders, creating new markets for products and services that we did not even know we needed. Stewart Butterfield (philosophy) at Slack, John Mackey (philosophy and religion) at Whole Foods, Elon Musk (physics and economics) at Tesla and SpaceX, Howard Schultz (communications) at Starbucks, and Oprah Winfrey (communications) at Harpo Inc. are just a few examples.
Business will likely remain the most popular undergraduate major in the United States for the foreseeable future. Let's make sure that our future leaders effectively merge the liberal arts with business to reach their professional aspirations while also contributing to the betterment of our society.