You have /5 articles left.
Sign up for a free account or log in.
Fulfilling the first milestone of a commitment made early in 2021, the University of Michigan's Center for Academic Innovation and Coursera today announced the release of the first three of 10 planned open online courses featuring extended reality. The courses feature interactive 360-degree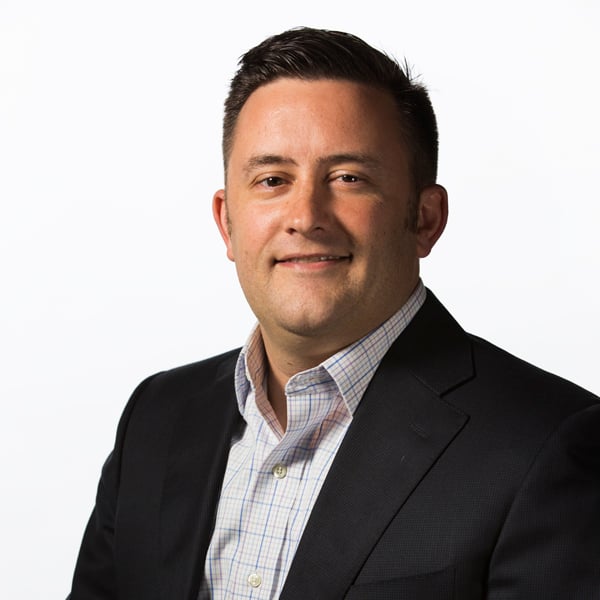 video components, which can be accessed via headsets or simply on a laptop or phone.
Recent years have seen institutions experiment with integrating extended reality into their teaching and research on campus and there has been no shortage of ambitious predictions about the technology's potential impact. But few have approached open online learning—and tackled the complexities of scale and access—in the way the University of Michigan has.
To learn more about Michigan's approach to integrating open online learning and extended reality and what they have learned, I spoke to my friend James DeVaney, associate vice provost for academic innovation and founding executive director of U-M's Center for Academic Innovation, to learn more.
Q: Why integrate extended reality experiences into open, online courses?
A: Learners need opportunities to practice new skills in authentic ways to accelerate their progress toward competency and mastery. Through intentional alignment of our open learning initiative and our extended reality initiative, we see real opportunities to offer such practice at scale.
Since launching our open learning initiative at the University of Michigan a decade ago, we've reached more than 10.3 million unique learners through more than 17.5 million MOOC enrollments. Along the way, we instrumented our open courses for research. We've learned a great deal about what works for whom and how to best engage learners to achieve desired outcomes. Across many of our courses, Michigan's global learners are seeking skills to prepare for the future of work and, in many cases, they are eager to practice these skills in low-stakes environments. Our learners have been asking for opportunities to acquire and practice a range of human skills, to gain competencies that will help them contribute to solving big challenges in our societies, and to engage with specialized industry skills and tools.
In 2019 we launched a campuswide extended reality initiative through our Center for Academic Innovation and have experimented widely across disciplines. Our work to date shows that immersive learning experiences in residential classes, powered by augmented, mixed and virtual realities, dramatically transform how students encounter and learn about everything from the properties of construction materials to the pathologies of the head and neck.
Open online courses allow us to scale the impact of immersive learning. We want to better understand where these approaches work best. Feedback from learners enrolled in the MOOCs we have already launched tells us that these courses make a real difference in people's lives. Integrating extended reality into our MOOCs allows us to extend these benefits of immersive learning on a global scale, enhancing already valuable courses and opening possibilities for new research. We are fortunate that Coursera is a supportive partner and shares our goal of helping global learners develop the skills required to thrive in the future of work.
Q: What have you learned about the challenges and affordances of integrating extended reality in open online courses?
A: While experimentation and iteration are important parts of our work at the Center for Academic Innovation, they are grounded in a deliberate approach. When we work with faculty partners to evaluate opportunities for integrating extended reality into MOOCs, we look for scenarios that 1) lead to the development of enhanced spatial knowledge; 2) would be otherwise impractical or impossible to undertake in the real world; 3) foster increased intrinsic motivation and engagement; and 4) lead to improved transfer of knowledge and skills to real situations. To guide this work, our talented learning experience design team, led by Rebecca Quintana, is building an integrated learning design framework that considers both aspects of the learning affordances of extended reality (Delagarno & Lee, 2010) and the learning design and evaluation framework proposed by DeFrietas et al. (2010). Throughout the design process, we want to ensure we focus our extended reality integration efforts on learning outcomes best suited to immersive learning in 3D environments.
There are many forms of extended reality. The courses we launched today all use interactive 360 video, which has the advantage of being the most widely accessible form of extended reality and uses a relatively mature production process. The experiences in the courses now launched allow learners to observe the experience of a transgender person interacting with healthcare professionals to identify bias occurring within the exchange; practice delivering a speech in front of a large audience in low-stakes environments; and explore autonomous vehicle technology and ride along in an autonomous vehicle. These experiences are hard to replicate at scale in the real world, yet our courses allow learners to acquire and practice new skills in real-world settings.
This initial approach allows learners to access the experience through the widest range of devices, opening up both wide access and highly immersive options. Using e-authoring software, we are also able to create interactive 360 experiences and assessments while being mindful of the global learner audience access limitations (devices, Internet speed) and cognitive burden (thoughtful integration of immersive learning experiences at opportune times).
It has taken the close and supportive partnership between the center, Coursera and Uptale to develop the integrations necessary to make these extended reality experiences a seamless part of the online learning experience. Moving from the relatively controlled delivery of extended reality in classrooms to the diversity and scale of a global learner audience has naturally presented a number of issues, but we are learning together what it takes to deliver these experiences at scale, ensure the privacy of learner data and also preserve the ability to learn about the effectiveness of the experiences to inform future stages of our work.
Q: What's coming next?
A: It is an exciting time for extended reality at the University of Michigan. Investments in the expertise and technology to support its application are crucial components in our strategy to realize a blended future at the university and evaluation and research are essential to support our continuous improvement and advance scholarship.
Earlier this year, we began constructing a large, new virtual production studio at our new Center for Academic Innovation location in Ann Arbor. The virtual production studio will be one of the first in North America fully dedicated to creating virtual and mixed reality environments for educational purposes. Using the same 3D graphics and game engine technology we use to create extended reality experiences in residential classes, faculty will be able to use the virtual production studio to take learners into new environments and interact with their surroundings to further their learning goals. The output of the studio will enhance our portfolio of open online courses, our online degree programs and classes on campus.
Throughout the year, we will also launch additional extended reality MOOCs. The courses will feature virtual production techniques beyond interactive 360 videos, which will allow us to learn more about how to deploy these new technologies at scale and how learners most benefit from them. As our new studio comes on line this summer, the breadth and quality of our immersive learning content will only grow.
Evaluation is a critical part of our research-driven design process at the center. We want to ensure that the work we produce is effective. Our research and analytics team, led by Caitlin Hayward, will critically consider who learns what from each extended reality-enhanced learning experience and what elements are most effective with a focus on what is most effective for learning skills in different domains and investment levels. We also aim to understand the impact of extended reality-enhanced courses on stakeholders, including faculty and operations teams. Using a multi-method approach, we will evaluate the impact and efficacy of MOOCs enhanced through extended reality and how the course development process differs from traditional MOOC development. We aim to share effective approaches with others more broadly.
I'm excited for what is to come and for opportunities to share what we learn with colleagues across the higher education and educational innovation communities.
James DeVaney (@DeVaneyGoBlue) is the associate vice provost for academic innovation and the founding executive director of the Center for Academic Innovation at the University of Michigan.