Join Inside Higher Ed's New Membership Program | Become an Insider Today
Insider Membership Program
Our new Insider Membership program offers professional development resources, opportunities to connect with Inside Higher Ed leadership and readers, early access to publications and discounts on products and events. Become an Insider today and access over $500 worth of benefits for only $119 a year. Program benefits include:
PROFESSIONAL DEVELOPMENT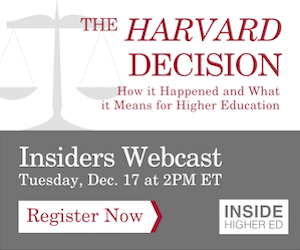 Access to a regularly updated library of in-depth research reports highlighting challenges facing higher ed leaders and how to address them, as well as trends on the horizon
Exclusive member-only webcasts hosted by our editors, focusing on timely higher ed issues
News and content tailored just for you (coming this week)
Ability to save articles across the Inside Higher Ed site (coming next week)
Opportunities to connect with other Inside Higher Ed readers online and in person
A curated weekly newsletter, highlighting stories handpicked by the editors (coming soon)
EVENTS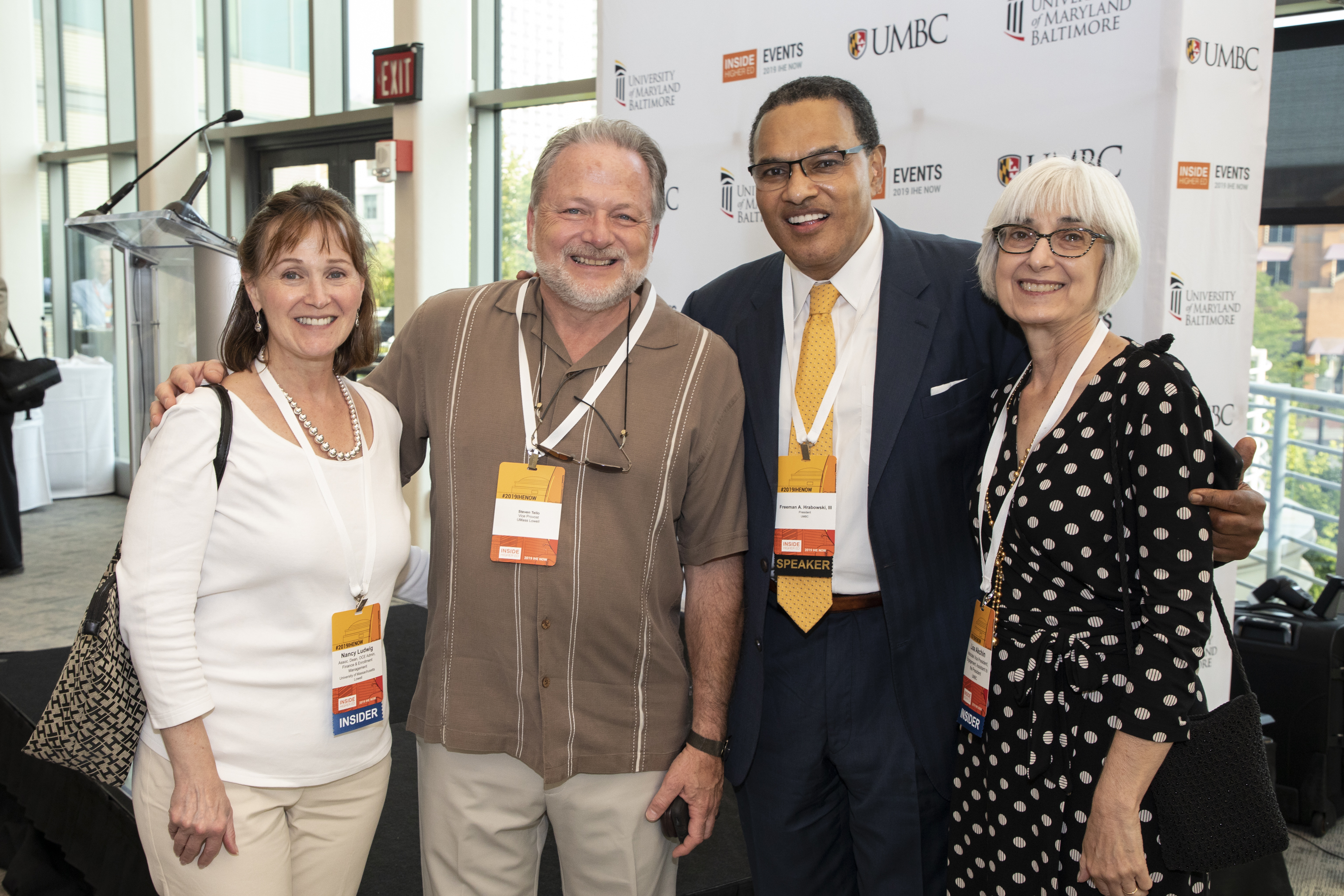 Opportunities to hear from editorial leadership in a small group setting at select industry conferences
Special invitations to member-only in-person and online events
Access to advance ticket sales for Inside Higher Ed events, plus priority waitlist status
Recognition at Inside Higher Ed events
DISCOUNTS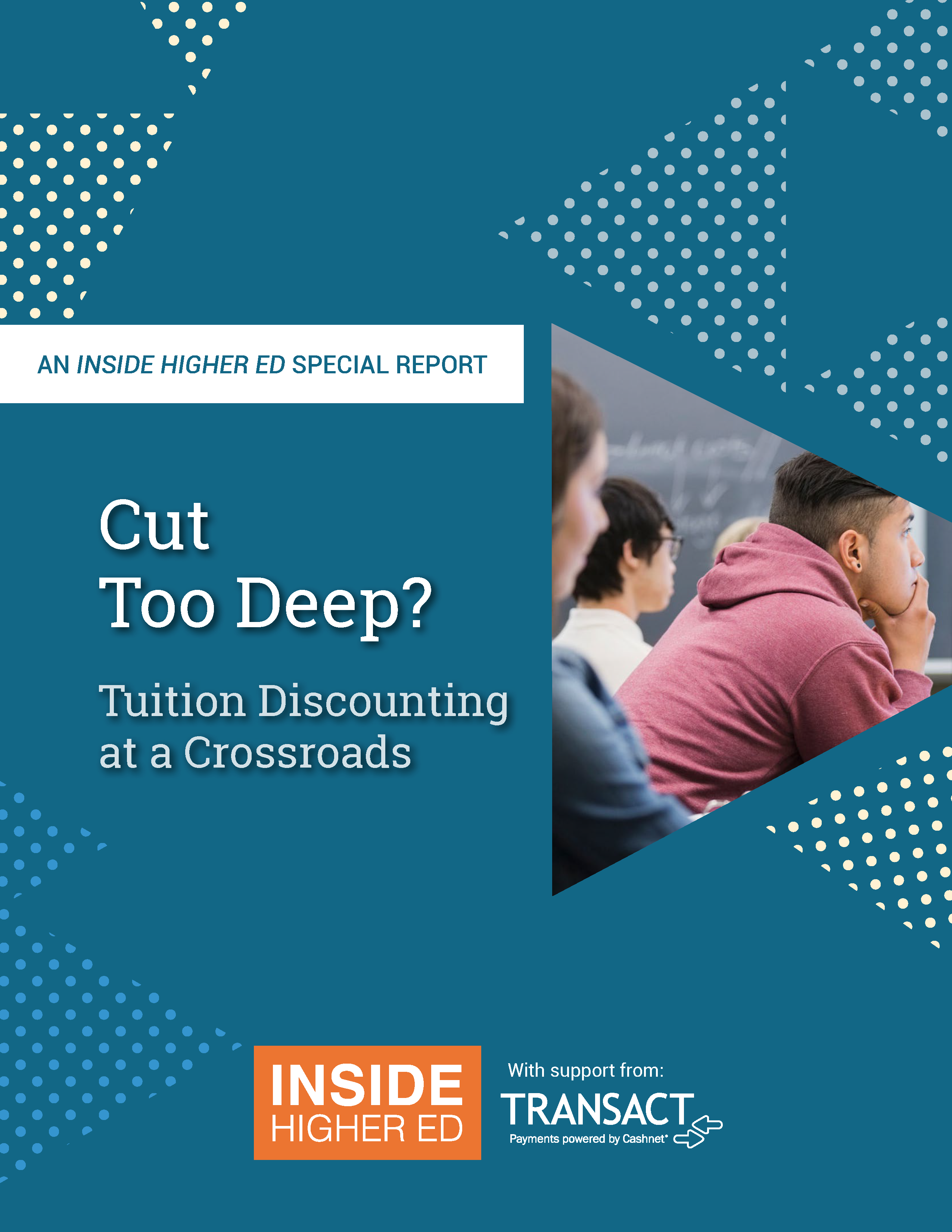 Discounts on Inside Higher Ed special reports (10% on print, 15% on digital)
A $25 discount on registration for every Inside Higher Ed event (beginning in 2020)
Plus, support Inside Higher Ed's robust journalism and our dedication to providing free access to all of our daily news and opinion content.
 
​Join now for only $119 per year.
Questions? Check out our FAQ for more information.