You have /5 articles left.
Sign up for a free account or log in.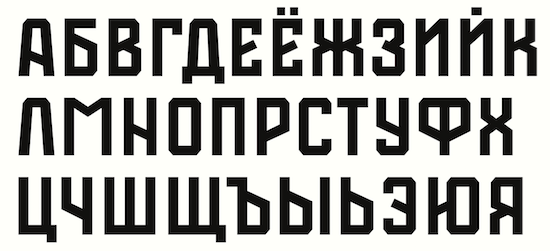 The director of the Russian program at Johns Hopkins University says she was "blindsided" by the cancellation of the institution's Russian major -- especially as Russia's influence in world and even domestic affairs is growing.
"This is a crazy decision based not on the merits of the program but on something we can't even grasp -- we don't understand it," said Olya Samilenko, an associate professor of Russian at Goucher College who directs the Johns Hopkins-Goucher cooperative Russian program in language, literature and culture.
Based on the two institutions' decades-old agreement, Goucher faculty members teach and advise students who study Russian on both campuses. Hopkins students have been allowed to major in Russian only as a second major, or as a minor, and while the program on that campus has traditionally been small, it currently has nine majors and minors combined -- nothing to sniff at for a language with an alphabet unfamiliar to most Americans.
Current majors and minors will be able to complete their programs. Starting this year, however, incoming Hopkins students will no longer be able to major or minor in Russian.
Hopkins attributes the change to Goucher and Hopkins's academic structures becoming increasingly incompatible, but Samilenko has said she was originally told the program would be cut due to low enrollments. She challenges that characterization, however, pointing out the relatively high number of majors and minors for a small program and the significance of Russian itself.
Samilenko said in an interview last week that Russian President Vladimir Putin is "a major, major player in world politics who is putting out feelers in many places and has already invaded half of Ukraine, and there are people who want to learn this language … This is big loss to Hopkins students."
What happened? Samilenko says she doesn't really know, writing in a recent op-ed in Hopkins's student newspaper that she and a colleague "were told after the fact that upper-level Russian courses had been deemed 'too advanced' and therefore incompatible with the goals of CLE [Center for Language Education]. But did [anyone] mention how instrumental those advanced lit courses -- all taught in Russian -- had been in getting jobs for Hopkins students?"
The move appears to have been planned for more than a year -- before it became clear just how enmeshed Russian and American politics are at present. Joel F. Schildbach, vice dean for undergraduate education and a professor of biology in the university's Krieger School of Arts and Sciences, said that in mid-2016, Goucher and Hopkins began discussing the future of the cooperative with respect to organizational changes at Goucher, including adjustments to credit hours and class times. Ultimately, he said, those changes made Goucher and Hopkins's program structures too "divergent."
So a choice needed to be made, he said: offer some language courses and several literature courses to recreate the major "for the benefit of the handful of students who took those courses," or "provide greater offerings in Russian language that would benefit many more of our students, including a number of our hundreds of international studies and political science majors."
Hopkins chose the latter, and will accordingly next year increase the number and levels of language courses offered at Hopkins, Schildbach added via email. Starting next fall, "by redirecting the money we spend on the cooperative program into hiring at least one full-time instructor, at a minimum we will offer Russian language through the third year. We'll be more flexible in scheduling the language courses because the instructor(s) won't be traveling between two schools, and be better able to add additional sections or levels of language as demand requires."
Regarding communication with the faculty, he said that Goucher early on asked to handle discussions with its faculty members, who administer the joint program. Regarding some students' complaints that they, too, were left in the dark about the major's cancellation, Schildbach said the change could not be discussed with students before Hopkins was sure professors were aware.
Leslie Lewis, provost and professor of English at Goucher, said in a statement Friday that as a "true liberal arts college, we remain committed to Russian language and cultural studies." Goucher continues to offer a major and minor in Russian, she added, welcoming Hopkins students to participate.
Samilenko noted that students will be able to take approximately one Russian course per semester at Goucher going forward as part of the separate, unaffected Baltimore Student Exchange Program. A dozen area institutions participate in that consortium.
Hopkins will monitor enrollments and gauge student interest in the future, Schildbach said. "If students indicate a clear desire for a major and minor, we will certainly revisit the decision."
According to the most recent Modern Language Association survey on enrollments, Russian enrollments dropped 18 percent between 2009 and 2013. Yet advanced enrollments actually increased slightly. Some 16 percent of all Russian programs reported stability in 2013, and 32 percent reported growth. Predictably, a look at historical enrollments shows them peaking around 1990 (just after the fall of the Berlin Wall) and shrinking after that, with a slight surge in 2009 and another drop before 2013.
Paula Krebs, executive director of the Modern Language Association, said it's "always unfortunate when a university decides to cut a language major, and this move appears to have been planned before the current upsurge of interest in U.S.-Russian relations."
Elsewhere in the Baltimore-Washington area, she said, enrollments in Russian are strong, including at George Washington University, the University of Maryland Baltimore County and the U.S. Naval Academy.