You have /5 articles left.
Sign up for a free account or log in.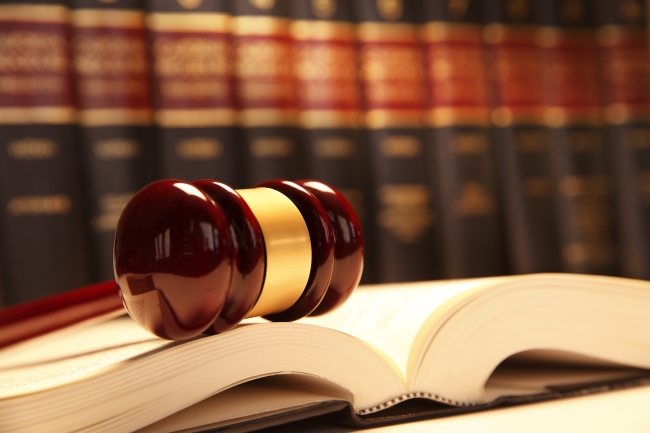 The current existential threat to many law schools represents the canary in the coal mine for higher education.
Law schools have typically long enjoyed budget surpluses, and the universities in which they sit have benefited. But over the last few years, the financial situation of most law schools has reversed. Facing multiple years of declining enrollment and public support, alongside increasing costs and tuition discounting, law schools often are no longer a source of surplus revenue. Many law schools now are relying on financial support from their universities to stay afloat. This reversal is a harbinger for the rest of higher education, which is beginning to face some of the same challenges.
The steps law schools are taking -- in the hope they can survive just long enough for precrisis status quo conditions to return -- represent a doubling down on their traditional strategies. What's so punishing is that because the precrisis status quo is gone forever, they are only worsening the overall outlook for the sector.
As we write in our new research paper published by the Clayton Christensen Institute, "Disrupting Law School: How Disruptive Innovation Will Revolutionize the Legal World," the precrisis status quo is gone in large part because of the disruption of the traditional business model for the provision of legal services. Simply put, disruption is lessening the need for lawyers, which means law schools are producing too many lawyers for positions that increasingly do not exist.
Disruptions are bringing three significant changes in the legal services market.
First, from LegalZoom to Rocket Lawyer, more affordable, standardized and commoditized services now exist in an industry long dominated by opaque, highly customized and expensive offerings only accessible on a regular basis to a limited part of the population.
Second, from ROSS to the Practical Law Company, to e-discovery and predictive coding, disruptive innovations are allowing traditional law firms and general counsel's offices to boost their productivity and perform the same amount of work with fewer lawyers. New technologies are able to do tasks that lawyers -- particularly entry-level lawyers -- performed traditionally. This is hollowing out the job market for newly minted lawyers.
And third, disruptive innovations are breaking the traditional rationale for granting lawyers a monopoly on the practice of law. Just as disrupters like Southwest Airlines and Uber changed who could operate in highly regulated industries, if a nonlawyer aided by software can provide the same service as a lawyer, then it is not the public but the lawyers who are being protected by the legal profession's monopoly on the provision of legal advice.
State regulators of bar licensure are taking note. Some states are beginning to experiment with providing non-J.D.s limited licenses to provide legal services that until now only J.D.s could provide. The state of Washington was the first to license legal technicians -- non-J.D.s who are specially trained to advise clients in a limited practice area, in this case family law. Akin to a nurse-practitioner, under new regulations, a limited license legal technician (LLLT) can perform many of the functions that J.D.s traditionally performed. Only two years old, this new model is already gaining traction outside of Washington; the bars in California, Colorado, Massachusetts, New York, Oregon and Utah are each considering similar steps.
Because there are fewer jobs for lawyers, fewer people are seeking to enroll in law schools -- hence the crisis.
When disruption is afoot, incumbents typically remain tethered to their longstanding habits to sustain themselves. In the context of an increasingly competitive marketplace for law students, this is playing itself out in a quest to retain prestige in the legacy system for ranking law schools, the U.S. News & World Report rankings. Law schools continue to chase prestige by luring students whose LSAT scores and undergraduate grade point averages will help them move up the rankings. They are attracting students by offering tuition discounts -- during the 2013-14 school year just under 40 percent of law students paid full tuition.
But this push to retain prestige in turn reduces revenues and places the schools in a vicious cycle as the expenditures to remain competitive and improve continue to escalate, as has been true in all of higher education.
Lawsuits challenging the veracity of claims that law schools make around job placement are increasing, and if a verdict goes against a law school, the floodgates against them could open that much wider.
On top of all these challenges, higher education itself is, of course, seeing a variety of potential disrupters emerge, all powered at least in part through online learning.
To this point, disruptive innovators have not directly attacked law schools by offering new versions of a legal education. But were entities to emerge that paired online learning, with its flexibility and competency-based learning attributes, with place-based boot camp-type clinical experiences that trained students to practice law in a more affordable and practice-oriented fashion, the pressure on law schools would only increase.
We see four possible solutions for nonelite law schools.
First, launching an autonomous entity is a proven way to combat the impact of disruption. By harnessing an existing law school's superior resources to pioneer the disruption and create enough separation so the parent entity's existing processes and priorities do not stifle the new entity, a law school-based educational start-up could itself become the first disrupter.
Second, schools could use online learning technologies as a sustaining innovation to improve learning and control costs. By blending online learning with face-to-face instruction, law schools could incorporate more active learning and professional skills development into the existing three-year educational model.
Third, they could specialize by creating programs that allow J.D. students to focus deeply on a particular area of law. Students could learn core subjects through online, competency-based programs and their in-person experience would focus on extensive training in a particular area of law through experiential learning courses, live-client clinics, simulations, capstones, directed research and writing, moot court and trial advocacy exercises, and field placements.
And, finally, innovative law schools could build new, non-J.D. degree programs that specialize in training students for careers that combine elements from law, business and government -- in international trade, for example -- but do not fit neatly into existing law, business or government schools and are less time-consuming and expensive than, say, a joint J.D.-M.B.A. Or they could offer new credentials that prepare non-J.D.s for the many fields that intersect with the law but do not require a J.D. degree, such as regulatory compliance.
The future is coming for law schools; the question is whether law schools themselves will play a role in shaping that future or be shaped by the cascading circumstances surrounding them.