Kristy J. Sherrer discusses some industry strategies for effective professional communication and productivity.
iStock/Liana Monica Bordei
According to the 2013 Gallup "State of the American Workplace" study, the most significant factor influencing an employee's job satisfaction and engagement in their work is their manager. With so much emphasis on this relationship, a growing body of research and even new terminology has emerged to support employees taking a more active role in developing it.
In industry, the phrase "managing up" commonly refers to strategies an employee might use to establish a positive, productive working relationship with their boss. Many of the strategies surrounding increasing productivity, smart time management, leadership and communication in industry can also effectively be applied to academe.
Specifically, industry strategies for effective communication and increasing goal-oriented conversations with your principal investigator or other supervisor can be applied with relative ease. Here are some key ones to consider.
Establish a communication plan early. Knowing your PI's communication style early on and sharing yours with that person can make the transition to working together smooth and jump-start productivity. Do some self-reflection to identify your own communication style. Do you like to work autonomously or prefer a supervisor who is more hands-on? Do you find having a brainstorming partner to be valuable? Knowing yourself first can ensure that you articulate what you need in order to be an effective contributor to the team.
Next, discuss your PI's preferences to understand their expectations of you. Do they prefer frequent check-ins with many updates on projects? Or would they rather that you hold all questions and updates until a weekly in-person meeting? If you find that your preferences are different, stating them out front, before you establish your working relationship, can help to avoid conflict and establish boundaries.
Create a plan to structure productive conversations. Supervisors in industry and government have commonly used individual development plans to identify employees' short- and long-term goals, support their professional development and even improve performance. More recently, exciting new self-assessment and career planning tools developed for Ph.D.s are now available for free. Both MyIDP (designed for STEM Ph.D.s) and ImaginePhD (designed for social sciences and humanities Ph.D.s) allow you to assess your skills, interests and values; explore diverse career pathways; and develop a detailed plan that includes a variety of goals (career, skill, financial, program and personal).
Use the tool that is the best fit for you (or both!) and create a goal-oriented action plan. Choose specific goals to share with your PI, but don't share the entire IDP. Selecting a few goals at a time allows for a more focused approach, and if you are asking for help with those goals, they won't be too overwhelming for your PI.
Strategize meetings. Meetings can be a productive use of time or a massive time suck that leaves both parties searching for topics to discuss. To ensure you are maximizing both your and your PI's time, be organized in your approach to meetings.
First, send a meeting agenda a few days ahead of time detailing a few topics you want to discuss. That is a great opportunity to email your PI a few of your goals and give them a heads-up that you want to discuss how to develop certain skills in the next few months, for example.
Do not wait for your PI to take the lead in the meeting. That is more work for them. Supervisors appreciate when their employees require as little work as possible. Make their job easy and be proactive, organized and goal oriented.
Last, clarify next steps at the end of each meeting. That can help you clarify tasks and make sure you and your PI are both on the same page. If you are still unsure of next steps at the end of a meeting, consider sending a follow-up after the meeting laying out your next steps so your PI has another opportunity to clarify anything you may have missed or misunderstood.
Introduce technology to increase productivity. Using technology to streamline communication and increase productivity is quite common in fields like tech and management consulting. Introducing some of those technologies into academe should be done strategically, specifically if your PI may be change averse. Taking initiative and identifying one area where productivity focused technology could assist in your lab, for example, could demonstrate your creativity, leadership and problem-solving skills.
If you are working on a multisite study with a variety of collaborators, a project-management tool like Trello could streamline communication by assigning tasks with ease and monitoring projects without relying on emails. It's also easy to use and has a drag-and-drop interface similar to an online solitaire game.
If communication has gotten messy (too many emails, sending large files back and forth, or inadvertently leaving team members off emails), consider introducing an app like Slack to your PI. Slack features instant messaging (both team and private), file transfers and a large-scale message search function that allows you to easily find an earlier item in a discussion. It also integrates smoothly with Trello if both tools are being introduced.
Be prepared to negotiate. Oftentimes your goals and your boss's goals for you may differ. Be prepared to advocate for yourself while also negotiating items in a manner that highlights that they are mutually beneficial. A few tips:
Start with positives. "I've enjoyed working on this project and feel my data analysis skills have really developed from your mentorship over these last few weeks …"
Get buy-in by framing your request in a way that also meets the needs of your PI. Help that person see a return on their investment in you. "I'd like your help in learning how to manage the lab's budget. Once I understand more, I can help out when our lab manager is on maternity leave next quarter."
Ask for feedback. Regularly asking your PI for feedback and demonstrating that you are implementing it can improve your working relationship, develop your skills and heighten the productivity of the project as a whole. But feedback from your supervisor can also be too vague ("You're doing great!) or quite critical without concrete steps for improvement. ("Other graduate student researchers are excelling much faster than you with the new statistical software we are implementing.")
In a recent Business Insider article, Robert Cialdini, the CEO and president of Influence at Work and the author of the new book Pre-suasion, recommends asking, "Can I get your advice on this?" as opposed to asking for their opinion or a general "How am I doing?"
Whether you are in academe or in industry, knowing how to add value to your organization, anticipate your supervisor's needs and do your job exceptionally well is key. Managing up takes time and requires a customized approach as you get to know your PI better. Make it a priority to truly understand how to best communicate with them. Be patient and adaptable in your approach. Ultimately, dedicating time to work on this influential relationship can lead to positive outcomes in your research, collaboration and long-term career goals.
Bio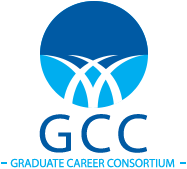 Kristy J. Sherrer is the director of career services at the University of California, Los Angeles, Fielding School of Public Health and a member of the Graduate Career Consortium -- an organization providing a national voice for graduate-level career and professional development leaders.
You may also be interested in...
Opinions on Inside Higher Ed
Inside Higher Ed's Blog U